1.
At first people don't believe you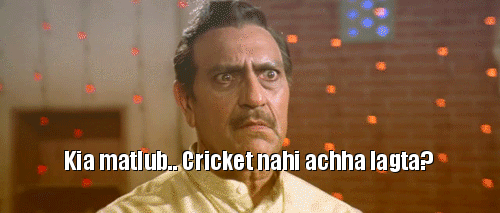 3.
You prefer anything other than the sports channel
4.
You don't understand how people can skip their work to watch a "match"
6.
Why there are so much rules. At every point of time?
And why are those terms so complicated?
7.
You find it easy to understand a French art film rather than rules of cricket.
9.
And watch the cheerleaders 😉
Our way to escape the madness.
11.
You can't be more happy when you find someone else who doesn't like cricket.
Finally! Im not the only one!