After a heated argument between Sheheryar Munawar and director Sohail Javed, Sheheryar Munawar apologized to Sohail Javed after the incident.
We all have seen the heated exchange conversation between these two fellows that captured everyone's attention and became the new debate.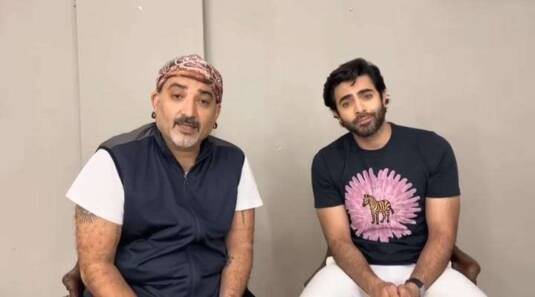 Sheheryar Munawar, Pakistan's finest actor has done some great roles that made him stand out among others.
It's the first time his fans have seen this side of Sheheryar, where he was screaming at the director telling Javed to "get out" of his house. He told the director to "have iftari if he wants (a table set with food on it was also seen in the video) and leave".
But after the video, Sheheryar Munawar came forward and apologized to Sohail Javed.
Sheheryar Munawar Apologizes To The Director Sohail Javed
Sheheryar Munawar decided to break the silence and clarified everything after reading people's comments.
"I wanted to talk to you guys because I'm sure you would have seen that video. Years of hard work by me and Sohail […] I read your comments and I realized what you guys think," the Zindagi Gulzar Hai actor said.
"I'm sorry that as a society we only want to see negative things and promote the same things. And to make them viral," Shehryar said as he zoomed out the camera and took Javed in the frame who was sitting beside him.
Javed then said that, despite making such content viral. People complain about why "negative content" is shown in Pakistani drama serials and films.
Recently, Sheheryar Munawar was criticized for touching Nawazuddin Siddiqui's feet when he met him.
What do you think of the story? Tell us in the comments section below.