Many of you probably don't know who Wenny Lekardal is? In this story, we will let her tremendous work and dedication for Pakistan's slum dwellers speak for herself.
Lekardal spent 37 years away from Sweden serving Pakistani slum dwellers, mostly Christian and Muslim communities. These people do odd jobs in Rawalpindi, Sahiwal, and Taxila, according to a report by Gulf News.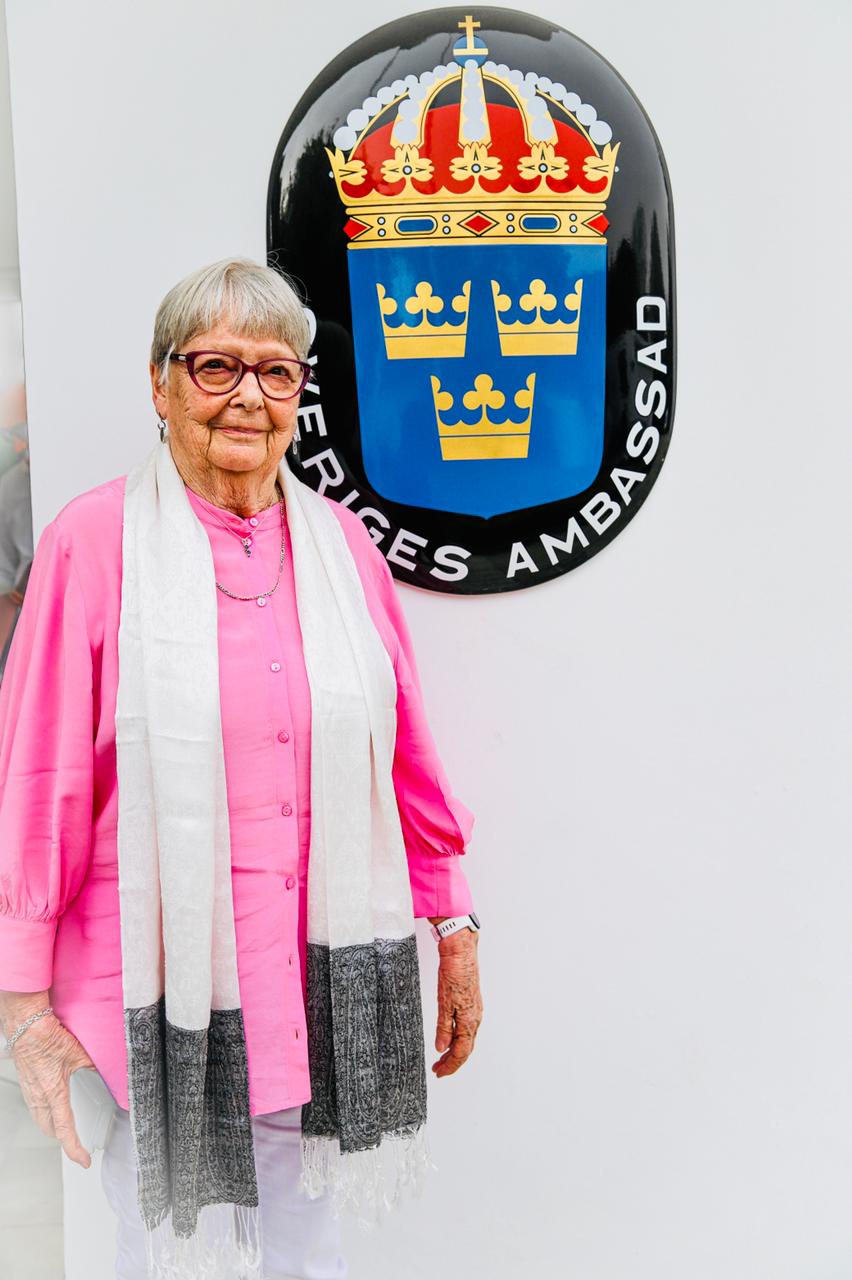 Recognizing her services in the health sector, the government gave her the 'Pride of Performance' award this year. President Arif Alvi presented Lekardal the coveted decoration of Pakistan's national day during an event at the President House.
A total of 184 people received the 'Pakistan Civil Awards' this year. Lekardal came from Sweden to receive the honor.
She told Gulf News she was happy to be recognized by the country that is like a second home to her.
"My additional joy is I am perhaps the first Sweden national to be nominated for this recognition", said Lekardal.
"I knew one day I would leave my country and spend life somewhere in distant lands. Then one day, while seeing the world map my eyes were fixed on Pakistan and instantly I realized I am destined to go there," said she.
Wenny Lekardal's journey in Pakistan
In late 1969, Lekardal came to Rawalpindi and joined the community service of a local church. During the next seven, she served families of local sanitary workers in a slum area of Lal Kurti.
"We ran vaccination drives there, helped and trained local health workers and worked among the pregnant women, children and mothers," she said.
"Those were the days no one had heard about EPI (Expanded Programme on Immunization) or polio vaccination, etc. We ran it all by ourselves with the support of local health departments."
After seven years of service in the garrison city, Lekardal was transferred to Sahiwal. There she helped TB patients, pregnant women, and malnourished children.
In order to learn about the local communities and their problems, Lekardal learnt to speak Urdu and Punjabi.
Lekardal's love for Urdu language
Even now in Stockholm, Lekardal is providing Urdu translation service to the Pakistani communities. She also does translation works.
Lekardal last assignment was Taxila's Christian Hospital in 1981. She worked there till her retirement in 2007.
When asked how she felt working in Pakistan she said never in her 37 and a half years career she felt any issue regarding security or being among strange people.
Late Dr. Ruth Pfau was also a symbol of selflessness and devotion to leprosy patients in Pakistan. In 2017, she passed away at the age of 87 in Karachi. She had come to Pakistan from Germany in 1960. In 1988, she became a Pakistani after getting citizenship.
In 1979, Pakistan awarded the Hilal-i-Imtiaz, the second-highest civilian award of the country to Dr. Pfau. In 1989, the government presented her the Hilal-i-Pakistan.
Story Credits: Gulf News
Also Read: 11 Foreigners Who Devoted Their Lives To Serve Pakistan
What do you think of this story? Let us know in the comments section below.