Weight transformation is always inspiring for those who seek motivation to lose weight. It requires hard work, loads of compromises and most importantly, consistency, every single day. The desire to meet your fitness targets is achievable when you promise yourself how you desire to look better and have a better, healthier and even fancier lifestyle.
Ashar Ahmed, who studies at the National College of Arts (NCA), used to be a chubby and pulpy kid, before he decided he wanted to take matters in his own hands, and be the change he thought he deserved.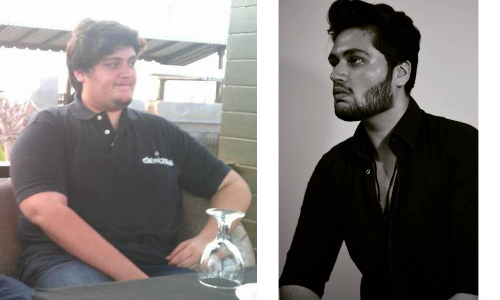 This is what Ashar had to say about his immaculate weight transformation:
"I was a fat kid, all my childhood and even when I was in the teen age. It was 3 years back and 6 months prior coming to college here in Islamabad that I started swimming, with no intention to loose weight but just to have fun and try it out as I  had never been into any kind of sports ever. 
Remember being the most silent kid either in school or at home, sitting in the corner observing people and thinking about myself and dreaming about life.
However, swimming was how it started as i was seeing results and loosing weight it gradually pushed me into it.  The first time that I got on the scale. I was 143 kgs and I was incredibly okay with it, haha, yes, until I started to loose weight.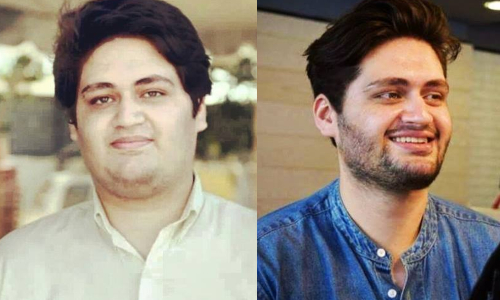 After leaving home and coming here it was really difficult to manage my routine and diet and that one year I didn't loose any weight, gained a few instead but later when I got back to Karachi, there I got to be a part of a cultural convention where nearly 300 people coming from different areas of Karachi stayed for one whole week day and night and we learned Yoga there which I continued even after the convention ended and that was another push to go further in loosing weight. Since that time there has not been a single day that I've missed on working out, no matter what but no excuses for it bro.  Here i am, lost 40 kgs and still not where I want to be. Hope to get there soon though InshAllah.
Reason that I am sharing this is that people have been asking me what did I do and how did I loose so much, people complaining and crying on how other people tease and mock them about how they look. Tbh I can totally relate to that, I've been a victim of body shaming all my life and people around me did play a part in that but believe me all the effort that I put in was not because of them, it had been very painful for me too but I never lost weight because i wanted to show them.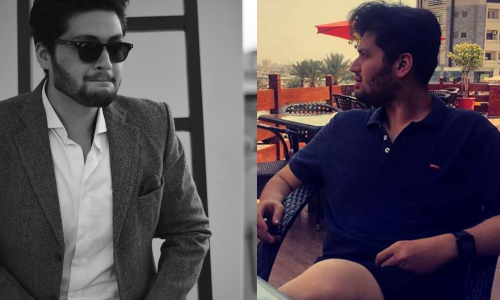 Do it for yourself, I know it is a cliche but a fact too. Because that is the only thing that would take you far towards your goals and nothing else at all. I hope I made myself clear. Thank you, good luck and the BEST of worlds from me to you."
For many of us, Ashar's story should serve as immense motivation on how to achieve our goals. They do not have to be weight goals, just merely anything we wish to achieve, we can do it, slowly but surely, the only key we must not forget, is consistency. Well done, Ashar!