Oh, boy! Just when we thought that Pakistani couples had exhausted all ideas to make an impressionable entrance at their wedding receptions, this couple came up with the idea of making a grand entrance on a fancy swing-like platform. But it turned out to be an epic fail.
Gone are the days when wedding entries or stages were not a huge affair, just a simple song in the background as the bride walks in instead of flying in with the groom on a swing as the guests await.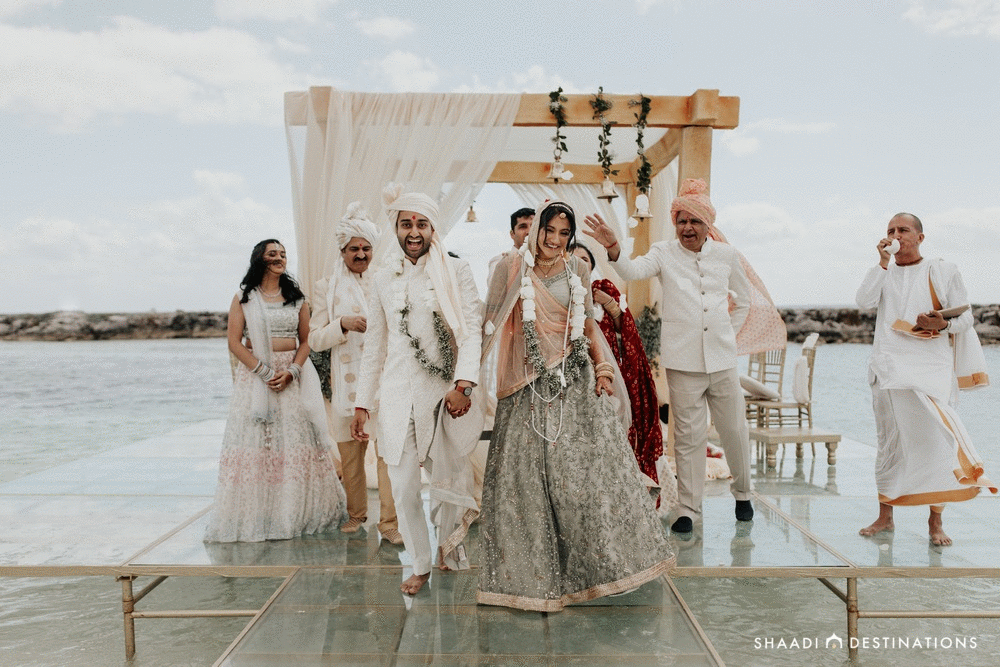 We have all seen those fun YouTube videos of couples making their entrance into the wedding venue. While some are epic, others just come off as more silly than impressive. They all plan on giving their guests an unforgettable experience with a unique entrance.
In a video shared on Instagram, the bride and groom can be seen sitting on a fancy swing-like platform that is hovering over a table. Guests could be seen looking up as the couple made their 'grand entrance'.
However, the entrance took a disastrous turn when the couple fell from the swing. Since they were not being supported by a harness, only their swing was, they lost their balance and the swing tilted forwards, causing them to fall on the table.
Have a look at the video
While netizens had a good laugh watching the video, we hope that the couple did not injured in the incident.
From the traditional palanquins to scooters and bicycles, we have previously seen couples making an entrance on everything. Some were even seen hiring rickshaws to make a unique entrance at their wedding. But it seems as though this couple tried to beat them all with their entrance.
A Faisalabadi couple previously outdid all the grand wedding entrance ideas as they got a special rectangular pool made for their entrance. Their boat dreamily drifted into the marquee and for a moment everyone held their breaths in awe.
The wedding entrance of a bride who recently made her wedding entrance alone with her dance to a Bollywood song was also noteworthy.
What do you think of this story? Let us know in the comments section below.