Right now in the media limelight, the sibling-duo Nooreh and Zahra continuously grabbing everyone's attention with their cute bond.
With this special bond, Shahroz Sabzwari and Sadaf Kanwal discussed Nooreh's affectionate behavior towards her little sister and how quickly she adjusted to the situation.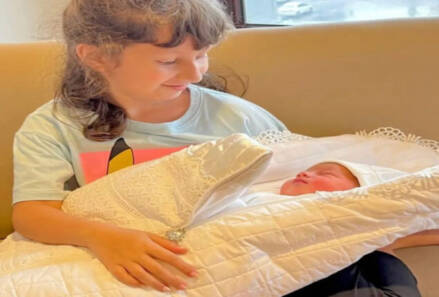 Even Shahroz has also shared the plan of sending a kid to his ex-wife Syra Yousuf.
Shahroz Sabzwari & Sadaf Kanwal Express Two Kids Special Bond
Shahroz Sabzwari back in 2020 tied the knot with Sadaf Kanwal and divorced Syra Yousuf which shocked everyone at that time.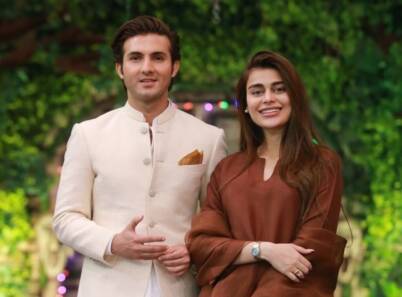 A few months back, Shahroz and Sadaf were blessed with a baby girl which became a new attraction in the house.
Regarding Nooreh and Zahra's bond, both of them expressed everything. "The best thing that happened to us is how much love God put in Nooreh's heart for Zahra," Shahroz expressed.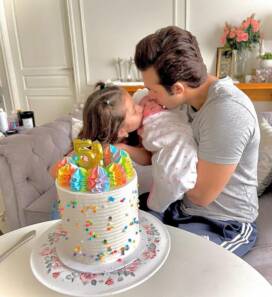 He then recalled the time before his newborn's birth and how his family was prepared to handle any reaction from Nooreh, Shahroz's first child from his marriage with Syra Yousuf. "From the first day, both of our families were ready that Nooreh could react to this [Sadaf's pregnancy] anyway."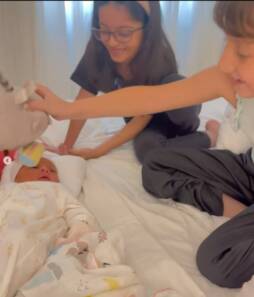 "But by her eighth and ninth month of pregnancy, she started saying, 'when is she coming?' We didn't know the gender of the child, but Nooreh kept saying it was a girl, and God heard her wishes: It was a girl," Shahroz stated, as Sadaf nodded along in agreement.
Peaceful Relationship Between All-Three Parents
Shahroz then concluded the interview by highlighting the peaceful relationship between all three parents and how his spouse is also okay with sending Zahra to his ex-wife's house. He said, "When the kids here will grow up, they will also go to the other [Syra's] house, Sadaf has no problems."
Even in previous interviews, both Sadaf and Syra have shared similar kind of opinions were keeping kids out of family disputes. Sadaf once said that Nooreh calls her Sadaf and she expressed her bond with Nooreh.
What do you think of the story? Tell us in the comments section below.