Salman Khan is listed as one of the highest grossing Bollywood celebrities in the world and if we believe the film critics, he's one of the most eligible bachelors in the world too.
Known for his blockbuster films, the acclaimed 51-year-old Bajrangi Bhaijaan of Indian cinema is fond of making headlines every now and then. At times, it's about how many crores his movies have grossed internationally but mainly, he often stays under limelight for his relationship statuses.
Since decade, Salman's relationship status is a favorite topic of discussion in mainstream media as he was known for being romantically linked with several Bollywood A-list divas such as Aishwarya Rai, Somy Ali, Sangeeta Bijlani and Katrina Kaif but why marriage is not on his placards?
The answer is simple. He has a phobia – that too of getting 'ringed' and due to his long listed break up history, the actor is still living the bachelors life and the world is yet to see him announcing his wedding dates and schedule.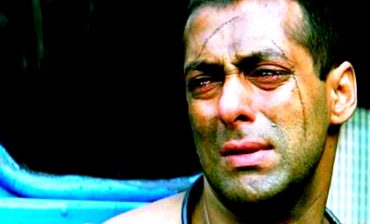 Recently, at the product launch of his clothesline Being Human, the Indian film star candidly responded to the questions raised by the journalists and when he was questioned about his love interests, he confessed about his fear and phobia that he has been suffering with due to his previous breakups as followed:
"I am a big romantic at heart but I've a phobia. About the phobia of ring, I think it's due to encountering a series of heartbreaks and failures. It's deep-rooted in me now."
Salman is currently dating Romanian actress/model Iulia Vantur these days and according to circulating rumors, Khan might end up 'ringing' her by the end of this year in December.
Will he be breaking the curse, this year? Only time and Salman can tell.