Karachi – a place that would infuriate you with its mess, the pace of life, weather and as well as seduce you with its diversity, culture, food and of course, opportunities. It's true about living in a metropolis that it downright effects you in considerable ways. Same thing goes on for Karachiites, they are a different lot than the rest of Pakistanis.
About Karachiites; every now and then, we are indulged in certain activities that account for us being the loudest bunch in Pakistan. On the contrary, the same citizens are responsible for many problems derailing the prospect of a harmonious society and eco-system all of us wish to see.
However, almost every now and then you can come across events, activities, etc., where we truly reflect taking ownership of this city, whether it is about starting trendy events, breaking stereotypes with public outreach programs or simply CSR activities.
So, today we bring you the highlights of empowered Karachiites showing the world of what they can do…
1. Wall of Kindness: just hang it there and the needy will find it
People actively participated and made generous contributions. It's simple; donate clothes by simply hanging on the Wall of Kindness and the needy would find and collect.
2. Reel on Hai: transforming empty cables into breathtaking art pieces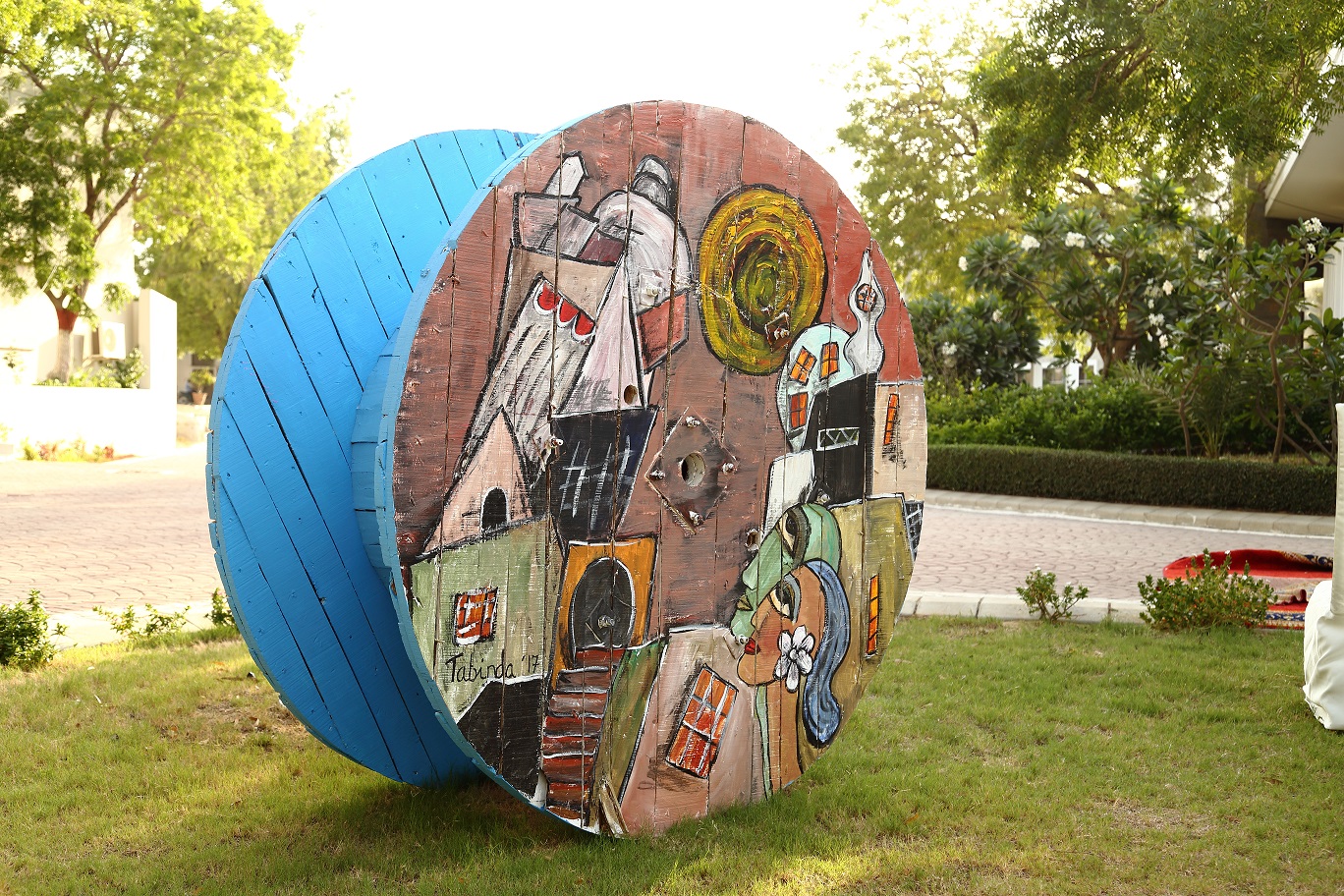 Recently, Pakistan Cables in collaboration with Karachi Biennale Trust (KBT) engaged in an activity that is giving back to the community in an incredible way. The public outreach program,"Reel On Hai" brought artists, designers, and architects on board to transform empty cable reels – provided by Pakistan Cables – into pieces of art.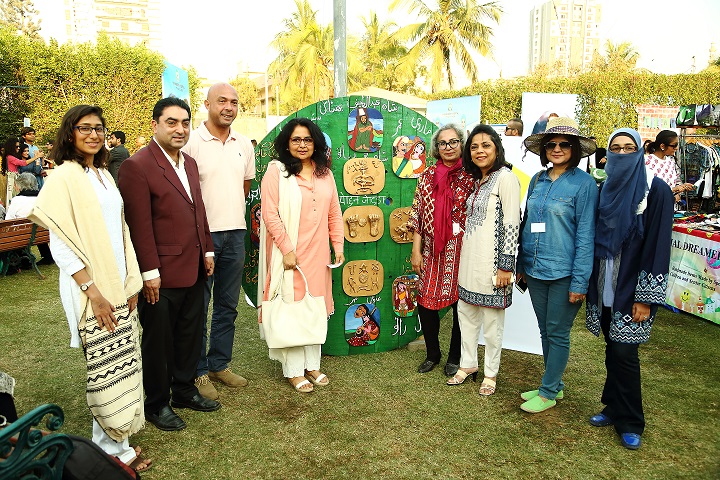 These reels were then installed in more than 35 locations; you'll find in different parks, schools, universities, and hospitals across the city. Such a healthy activity envigorates Karachiites' love for art and speaks volume of how art tends to positively influence us.
Kudos to Pakistan Cable for devising this unique activity that surely projects a token of positivity.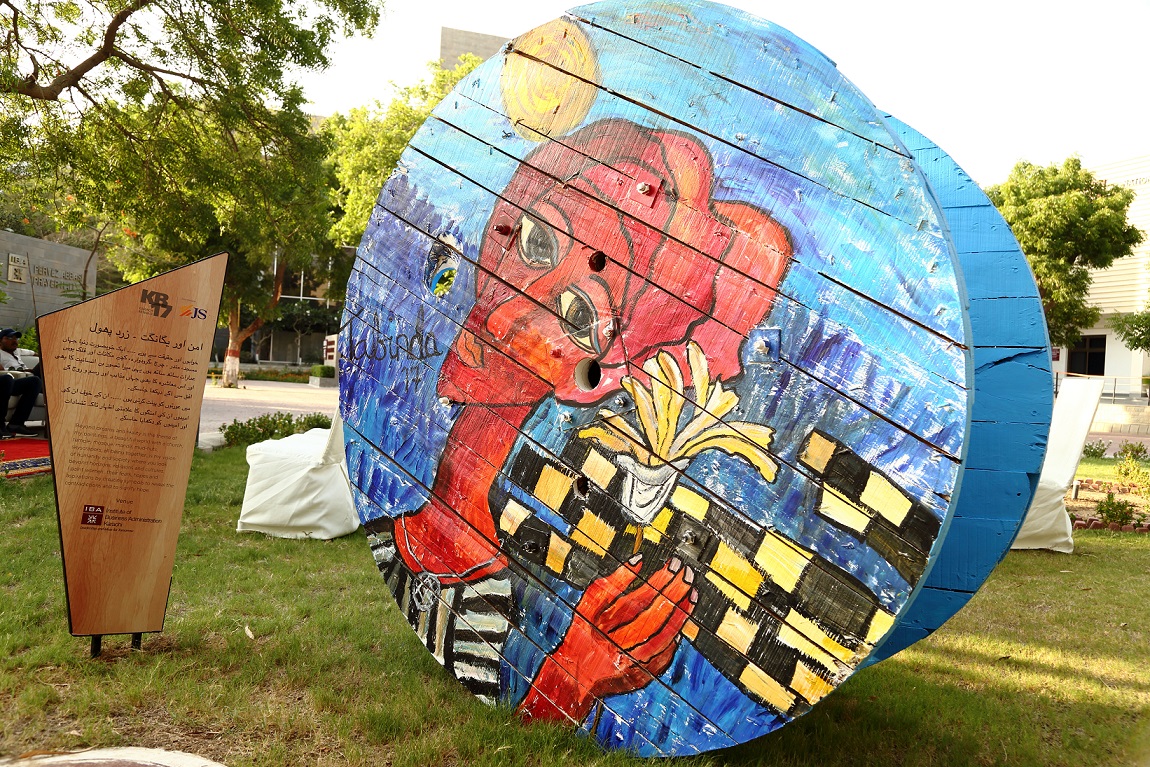 Did you know?
If you are eager to see how these empty cables turned out after the transformation, you need not make a visit to the respective locations. Pakistan Cables has officially launched a coffee book to showcase this remarkable artwork. The entire work was compiled and launched on 13th December at the Alliance Francoise de Karachi.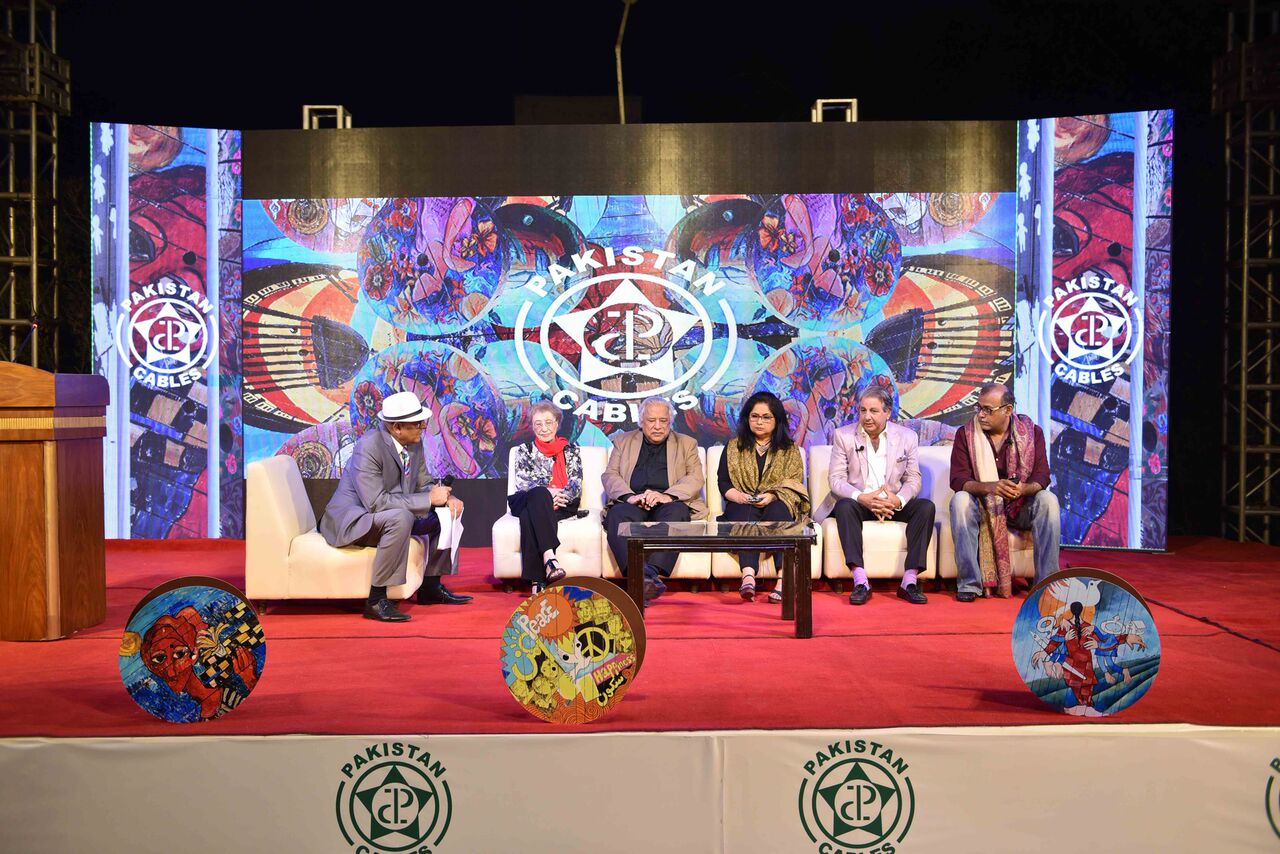 The launch event was attended by notable members of art, business, and social communities.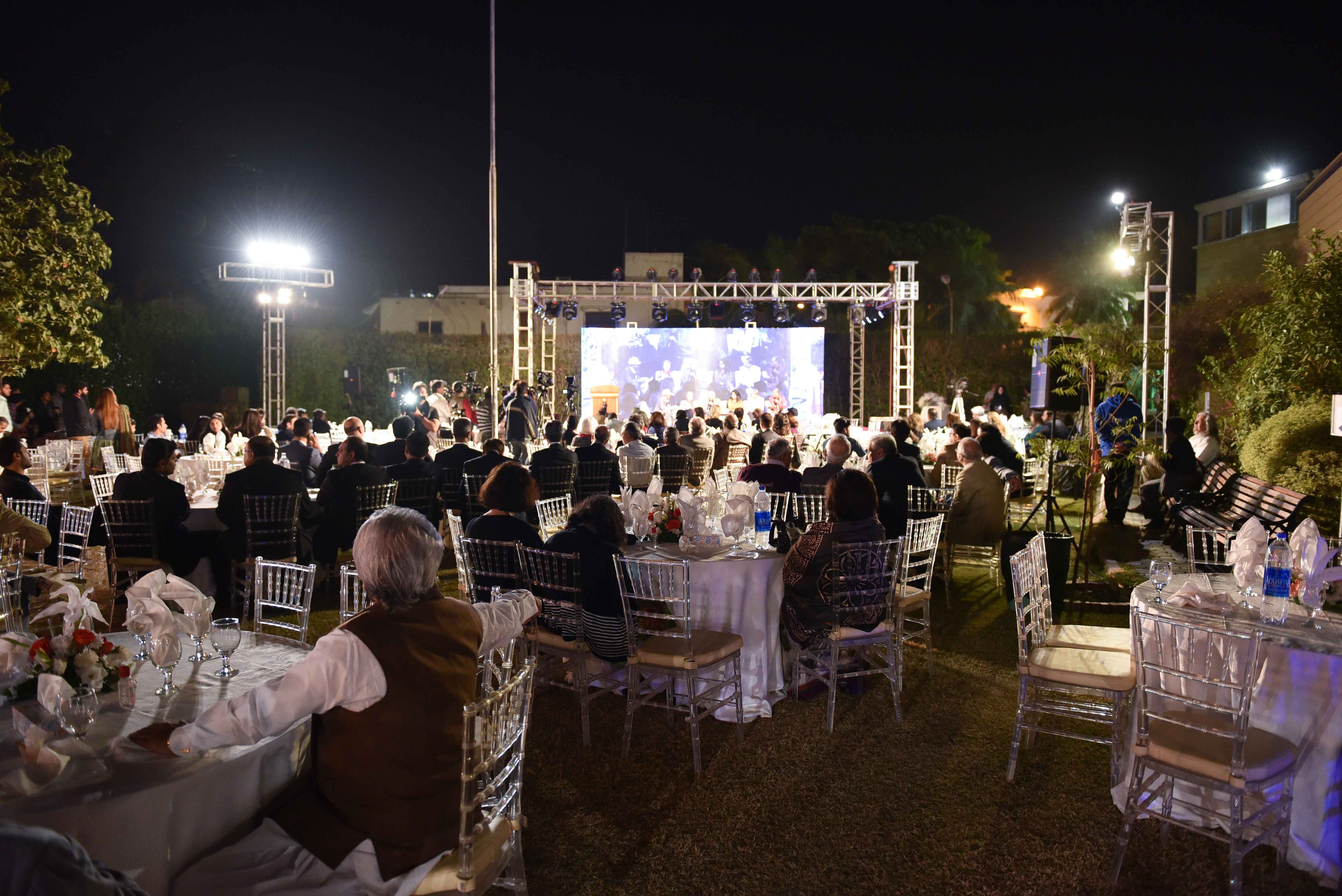 AND GUESS WHAT?
You can access this book in PDF format, costing absolutely nothing!
Book launch of the #ReelOnHai campaign by Pakistan cables. The art reels are placed around the city to promote art. pic.twitter.com/xqCMIQhVXZ

— Faizan Lakhani (@faizanlakhani) December 13, 2017
3. Walls of Peace: reclaiming the walls of Karachi
This project was regarding painting hundreds of walls of Karachi. Started in 2015, it went on transforming over 1,800 walls in Karachi.
It was all to promote diversity through abstract art. We all know the languishing condition of our walls that are frequently vandalized and turned into garbage spots, so this particular project sent out a good message. Such incredible work deserves massive praise and we have Madiha Sarwar, an amazing artist to thank for it!
4. When a single Karachiite turned a garbage corner into a greenery spot
Saim Rizvi, the man to do the job. On a given day when he returned to Karachi from Germany, he founded an abandoned corner swamping of garbage. It was an illegal dump and the stench emerging was horrible.
We got in touch with him and found out that he single-handedly took the initiative, planted 60 trees around the spot and gradually in 6 months, absolutely changed the picture. He diligently spent hours and hours working on it, cleaning every bit of waste and absolutely directed people not to dump on this spot. People followed suit and now continue to maintain the beautiful spot that was once a ruin.
5. The couple who dared to paint the walls of Karachi in a badass way
A newlywed couple, Marium Kamal and Safwan Subzwari, were irked by these grey walls which made them turn these into a piece of art.
The couple said: "We really wanted to just start a conversation about the city, its people and about art itself. Ever since we began doing this, we have been receiving a much more positive response from everyone who comes across it."
6. Karachi Eat Festival: when a group of foodies decided to create a playground for foodies
Karachi's love for food has taken over Pakistan. A food festival that started a couple of years back has now become a much sought-after Eat Festival each year. An event of a unique trend, originally from Karachi is now becoming increasingly popular in other cities.
7. When 5 women on Bike made a journey from Karachi to Kashmir
Women are breaking stereotypes by riding bikes in major cities of Pakistan. It's a healthy prospect and a primary sign of women empowerment.
Meanwhile, 5 women from Karachi made a journey to Kashmir – yes, on bikes – to develop a positive image of Pakistan. Massive respect!
Inspiring, right? 🙂
Read Also: An Inclusive Art Show In Karachi And The Creativity Of These Super-Talented Artists Will Give You Serious FOMO!