Accidents in Pakistan are soaring day by day. The rapid urbanization and lack of civil facilities are the biggest causes of the growing unfortunate incidents. Recently, a water tanker collision made three siblings lose lives in Karachi.
A water tanker crashed motorcyclists near Defense and Akhtar Colony in Karachi, killing three people, including a girl.
According to police, the water tanker's brakes failed while descending from Qayyumabad Bridge towards Defense, which first hit two cars and then a motorcycle, and all three occupants died on the spot.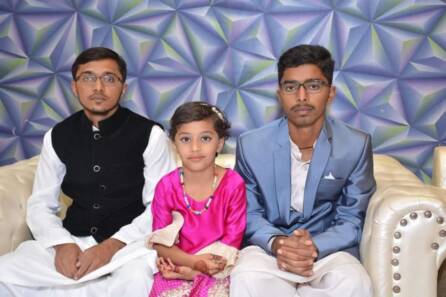 According to rescue sources, the deceased were shifted to Jinnah Hospital by ambulance. Moreover, the dead have been identified as 28-year-old Zeeshan and 22-year-old Hasnain, while the girl, who is about 12 years old. Besides, all three were siblings and residents of Gulshan-e-Iqbal.
On the other hand, a man was killed in another similar traffic accident this morning. According to the traffic police, the water tanker overturned due to brake failure of the water tanker on Neti Jetty Bridge, which hit the motorcyclist coming from behind and killed him.
Traffic police said that the driver of the water tanker fled the scene while the water tanker was straightened and shifted to Docks police station.
It is not the first time of such an incident. In 2017, a father lost three of his children. The accident happened due to the negligence of the tanker driver. The driver was overspeeding and lost control of the vehicle. Reciprocally, it led to the water shift on another, relocating all the weight. As a result, the water tanker upturned and in collision made three siblings lose their precious lives.
What do you think of the story? Please, let us know in the comments section below!