In these depressing times, when we are bombarded with news of death and hardship, it is truly heartening to see individuals step up and reach out to those most in need of support. While some police officers continue to abuse their power, there are still a few who go to great lengths to help the citizens.
A recent incident is an example of how humanity is not completely dead after all. Taking to Halaat Updates, a social media user shared her experience of how four police officers came to her rescue in the time of need.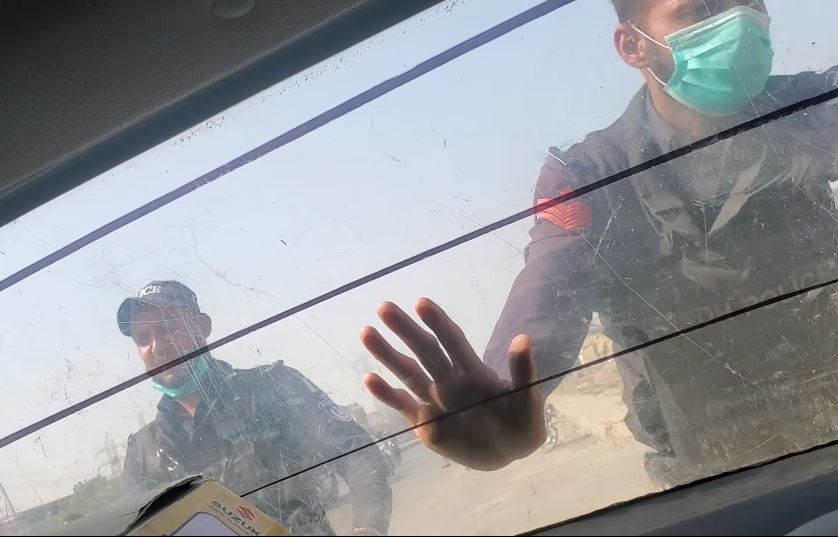 On Sunday, a woman narrated, "Yesterday we were passing by Sohrab Goth (near Fazal Mill). We were rushing towards airport as we had to catch the flight. But our car ditched us and stopped. After much trials to fix it, I saw 4 police inspectors approaching towards us."
The officers not only tried to fix their car but also helped them by every means they could. "The greatest fear I had was of getting robbed on way to road. As we had luggage with us and of course phones and gadgets," she continues. "The police inspectors surrounded us like a squad giving a superb protocol."
Not all heroes wear capes!
"When our car did not fix, they themselves pushed the car till nearest parking. They guarded us till we booked Careem to get to the airport. They even took the responsibility to take care of the parked car. Which gave us a big relief," she wrote.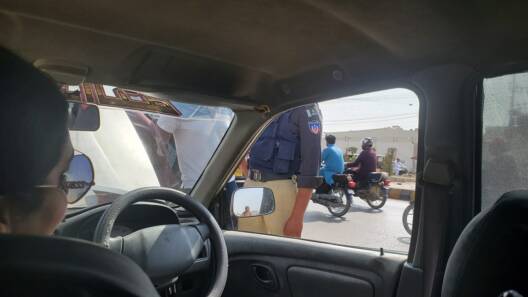 She shares that when the Careem driver approached, he refused to take them to the airport due to luggage. However, the police officers requested him on their behalf. They requested him, "Flight miss hou jayegi bhai karlo manage, please [their flight will be missed, please manage it]."
The driver then agreed to take them to the airport by charging extra bucks for luggage. On way to the airport, the driver asked them if they knew the police officers. As the user responded that she does not know them at all, he said, "At first I thought, I thought you know them which his why they are giving you such high profile security and protection."
To this, she replied with a smile, "This is what you call humanity. We are always to criticize but never discuss the side of Pakistani institutions."
"Thank you Sindh Police. P.S: I could not ask the name of those police officers at that moment, but if you are reading it. We are honored to have people like you," she concluded.
Read More: WATCH: Police Use Quick-Thinking To Save Man From Getting Robbed In Karachi
What do you think of this story? Let us know in the comments section below.