While the opposition's no-confidence motion is straining Prime Minister Imran Khan's government, the ruling PTI leaders have sharpened their tone not only against their opponents but also against legislators who have revolted against their own party.
While speaking in a private broadcaster's talk show, PTI MNA Aliya Hamza stated that even "prostitutes" were better than politicians after it emerged that a group of ruling party lawmakers had sought refuge in PPP-led provincial government's Sindh House in Islamabad.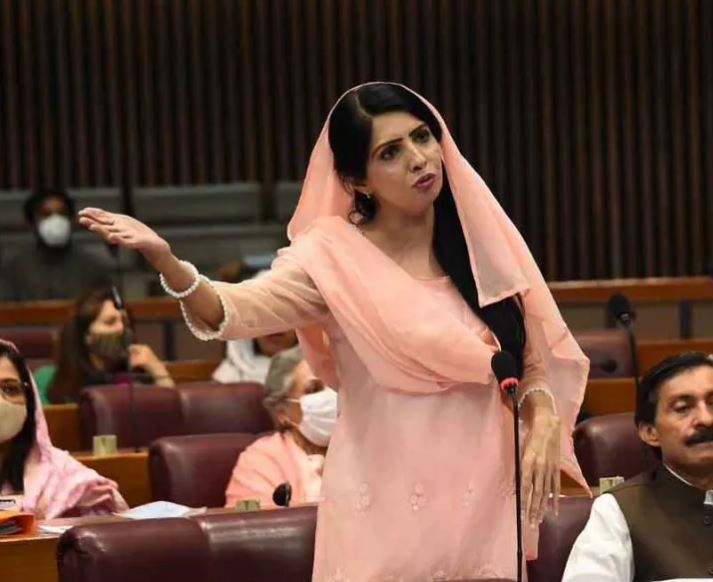 Raja Riaz, PTI's estranged member, had revealed in an interview to a private TV channel that 24 disgruntled members of the ruling party were staying at the Sindh House, for fear of government action against them like the one they witnessed when the Islamabad police raided the Parliament Lodges a week ago.
"I don't want to use this word but prostitutes are better than them [politicians]. Sindh House has been turned into a 'brothel house' and 'pimps' are sitting there involved in buying and selling [of lawmakers]," said Aliya while seeking an apology for using foul language on national TV.
As a politician, the woman lawmaker said, she could not control her 'emotions' as the opposition parties had brought "a lot of filth and dirt into politics".
Another outburst
A similar outburst was made live on national television by Special Assistant to PM (SAPM) Shahbaz Gill when he called embattled lawmaker Ramesh Kumar a "pimp".
Both the leaders of the ruling PTI were invited to a talk show of a local news channel, where Gill when asked to comment on Kumar's reservations regarding PM Khan lost his cool. Gill also accused Kumar of trying to seek personal favors from the government.
Things turn ugly
In response, MNA Kumar also sent a legal notice to Gill for using inappropriate language and making "baseless allegations" against him. The dissident lawmaker also asked Gill to retract his allegations and apologize within 15 days for using abusive remarks against him.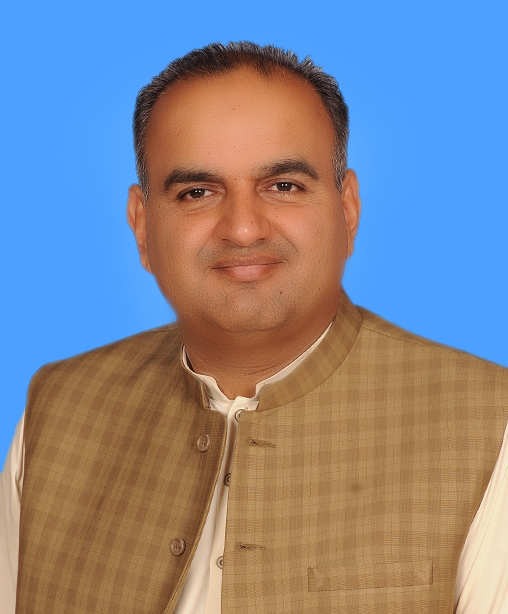 The lawmaker said in the notice that he was also being threatened by the PTI supporters and will file a defamation suit against the PM's aide if he did not tender an apology in the given time period. Gill also shared a video on his official Twitter handle claiming that "a booze-up underway in Sindh House".
Meanwhile, Information Minister Fawad Chaudhry also issued a sharp rebuke to the dissident group of lawmakers, saying that "shameless [MNAs]" should first step down and contest election independently if they want to vote on the no-trust motion against the premier "according to their conscience".
"Is this your father's vote? This is Imran Khan's vote… they became [lawmakers] due to Imran Khan," he added.
PTI activists storme the Sindh House in Islamabad
Adding to the already polarized political situation, PTI activists stormed the Sindh House in Islamabad by smashing its gates and tearing down its walls on Friday.
TV footage shows dozens of the ruling party activists including two lawmakers barging into the Sindh House and chanting slogans against the group of dissident lawmakers.
Political unrest is roiling the country at the moment, with the opposition submitting a no-trust motion against PM Khan and him scrambling to gather support.
But hey, when things are not going well, make memes! Of course, the internet found meme fodder amidst all this.
What do you think of this story? Let us know in the comments section below.