With Netflix's Money Heist, lockdown became more palatable as the world binge-watched, creating a buzz that lasted long after the show ended. Having gained fame from the show, the Pakistani film industry produced their own version in 2020, and recently, a Professor doppelganger was uncovered, as well.
The morning talk show host Nida Yasir featured Pakistan's very own professor, Israr Khan, who revealed some delightful details about himself. Yasir introduced Khan, revealing that he has officially added "Professor" to his name after people insisted on it.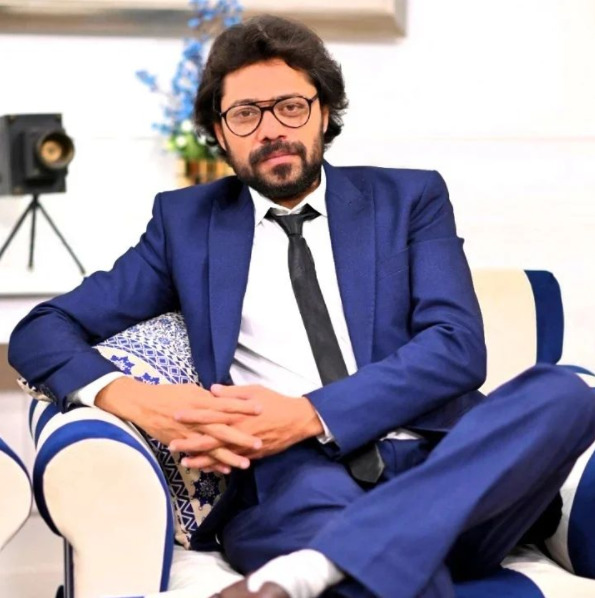 The host asked if he changed his appearance deliberately to match that of the character. "This has always been my look, same shave," he responded. "I have been acting since before Money Heist and my videos were out there but the hype was received after the show was released."
"I have been working in this field for nine years, have worked on YouTube as well, and have had viral videos too but there was no hype around them. Ever since I worked on a Pakistani web series as Professor, there has been a lot of hype."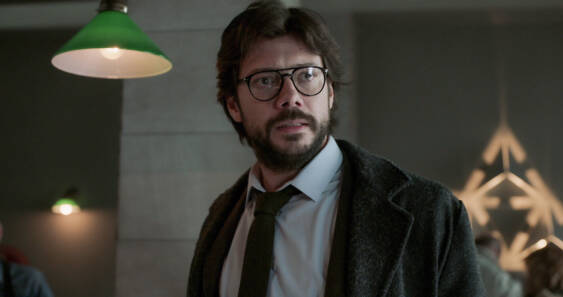 "My look has always been the same, I only changed my glasses, I used to wear a different frame," he continued. "I had to really search hard for the Professor's frames, I went through seven or eight shops, tried on different glasses for hours, and then only I found this frame. Even after finding the frames, I had to wait two weeks for it to arrive."
His first robbery
While he has done his masters, Khan revealed that he was not much interested in studying. He has wanted to act ever since he was a child. "Professor and I have always been into acting, not studies but I am definitely interested in heists and robbery."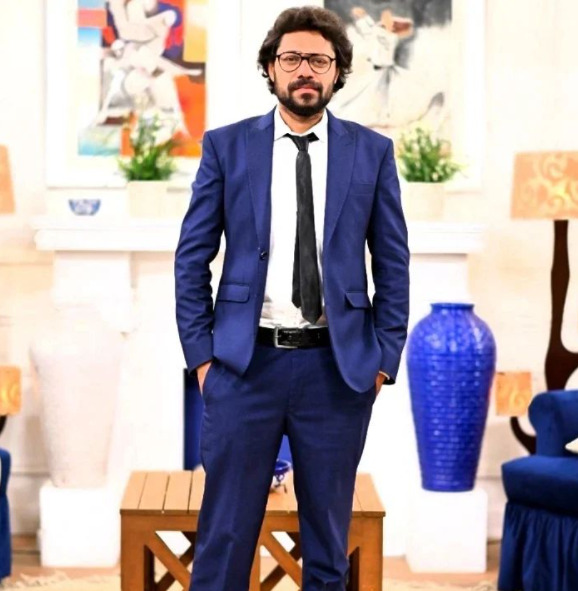 When asked about his first robbery he said, "My first robbery was dil churana [stealing hearts]. That is the first and last robbery," he joked.
Khan spoke about how his family perceives his resemblance to the Professor, saying, "My mother has seen Alvaro Morte and she says 'I think this is you', whenever I show her the picture she asks why I keep showing her a picture of myself. I tell her it's not me and she insists it is."
The actor said he got married before Money Heist was released. His wife still does not see the resemblance. "She asks 'who says you do?' The whole world accepts it but she does not."
He quoted the Urdu idiom "ghar ki murgi, daal barabar" which means undermining one's possessions by comparing them to those of someone else. "It is the same in this case," he said. "The rest of my house does accept that I resemble him, only my wife does not."
Another doppelganger of the professor was also spotted in a departmental store in Pakistan. By the way, do you know that there is a Pakistani version of Money Heist on its way? 
What do you think of this story? Let us know in the comments section below.