Ayeza Khan and her husband Danish Taimoor are beloved celebrities regarded as the ultimate power couple in the drama industry by their fans. Ayeza Khan family features a daughter and a son, but are rumors about the son being adopted true?
The audience loves Khan for her remarkable acting skills and beautiful personality, while Taimoor is admired for his grace. Together, they make a perfect couple.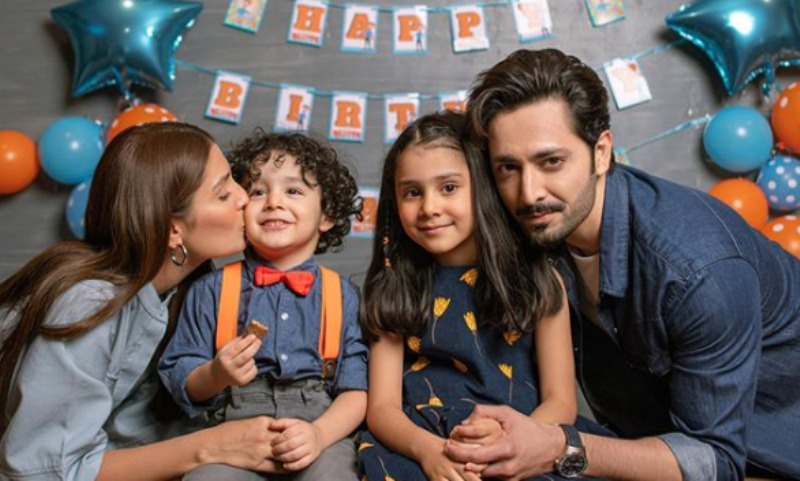 Both the stars enjoy a huge fan following on social media and to keep in touch with their admirers they keep them updated with their lives. The duo is blessed with two absolutely adorable children, Hoorain Taimoor and Rayan Taimoor.
Both Khan and Taimoor have been in the entertainment industry for quite some time now and they truly are great in their own ways. The couple's dedication seems pretty evident in their fields of work, and we must say that it is surely impressive to take care of two children as well as handle their busy schedules.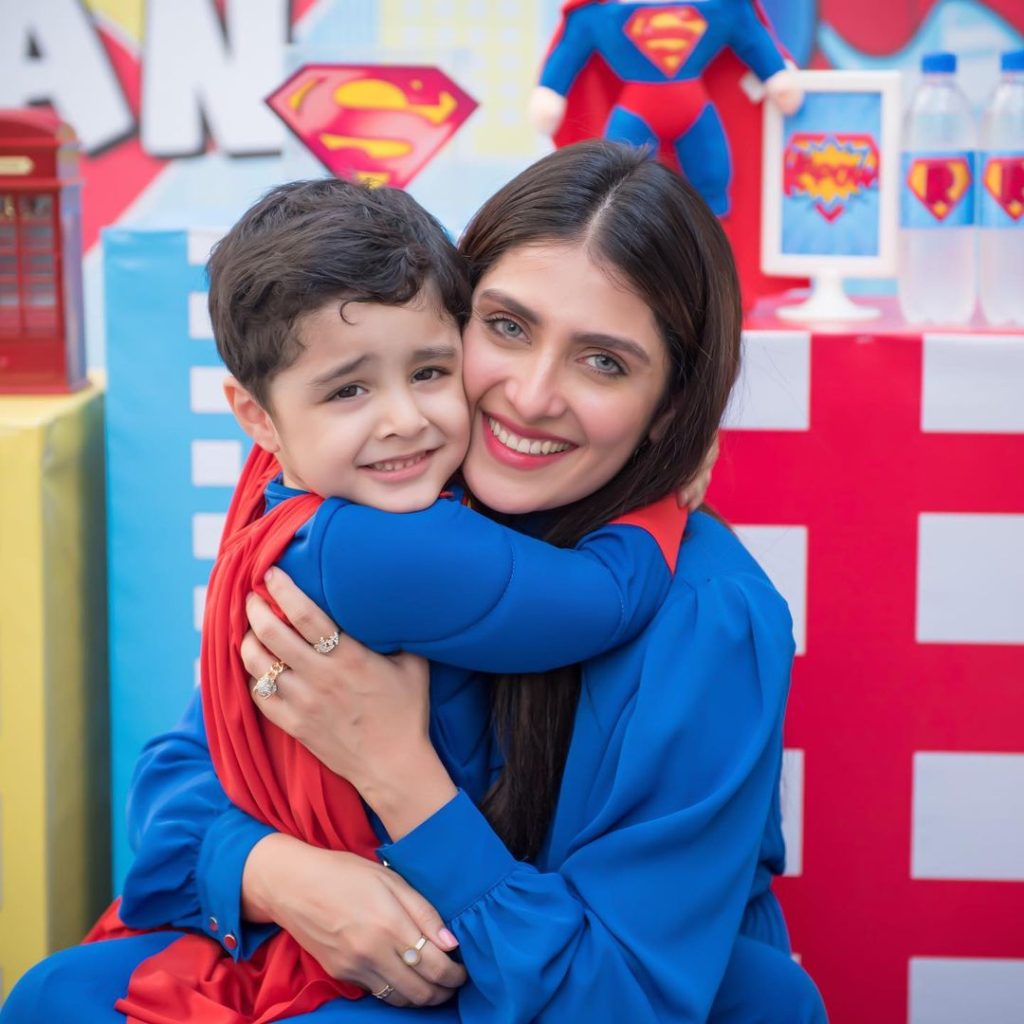 A video of Khan's old interview recently resurfaced on social media in which she answered the burning questions asked by her fans and shared the funniest rumor she has ever heard about herself.
When people speculated that her son Rayan was adopted, the Meray Paas Tum Ho star said that it was the worst rumor she had heard about herself. As many did not notice that she was pregnant at the time, they believed that she and Taimoor adopted a child.
Check out the interview:
Celebrities hardly seem to catch a break from gossip mongers, and sometimes the rumors tend to be way too absurd.
Khan and Taimoor also discussed their professional as well as personal lives in a recent interview, while also shedding light on their marriage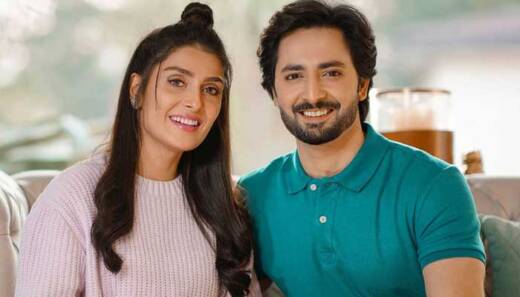 When the host asked Taimoor about Khan's possessiveness, he responded that she never stopped him from doing a project with certain someone. He added that he has done several projects including films where he had to do romantic scenes, however, Khan had no issues with that.
Intruding, Khan quipped, "I wanted to marry a hero; a man who is desired by several women in the world, and I did. Now I don't care who goes crazy about him. In fact, I enjoy it. I make sure he looks amazing when he walks out of the house".
However, the fact that Khan thinks her husband is 'desired' by several women cracked up the social media users. Within no time the trolls began performing their antics. And dare we say, some comments came across way too harsh.
What do you think of this story? Let us know in the comments section below.