With Wednesday night's seven-wicket loss to the Multan Sultans, Karachi Kings have now lost eight consecutive games in a row, a first in PSL history. Suffice to say Karachi Kings fans are probably among the unhappiest people on Earth right now.
In an even worse development, viewers were shocked to see their favorite captain, Babar Azam, get a scolding from the franchise president, Wasim Akram, as a camera focused on the two mid-game. Of course, moods turned further sour after seeing that.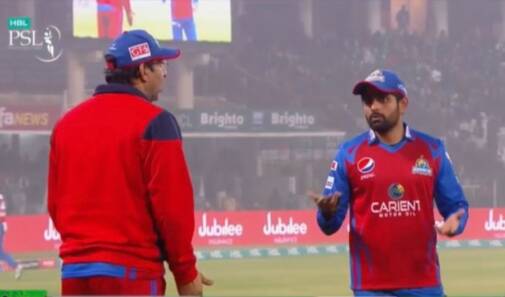 Akram and Azam were caught talking on camera, with Akram gesturing towards the field and Azam throwing his hands up in defeat. The audience and social media users interpreted it as Akram scolding Azam.
The former cricketer responded to the pictures on Twitter, saying the situation was blown out of proportion. "What I was saying was 'why our bowlers are not bowling yorkers or slower ones offside off'. Nothing else. Babar is a wonderful boy and has tried his best. And what he wants for dinner," he wrote.
However, his explanation did not reach many fans who went after him on Twitter.
"Sorry legend, but this is not the way to treat a champion," read a tweet addressing Akram on social media.
"This is just not acceptable," said one user. "Why is he blaming him like that if bowlers are not bowling the right lengths? Wasim Akram should not behave badly with Babar Azam," adding that it "hurts".
"He is our hero and the world's best [cricket] player. Winning and losing is part of [the] game, you cannot scold him like this!" another exclaimed.
Fans love Babar Azam unconditionally
At this point, it goes without saying that Azam does not need a PSL win. He is already the best in the world, chanted the KK and Babar Azam fan clubs collectively.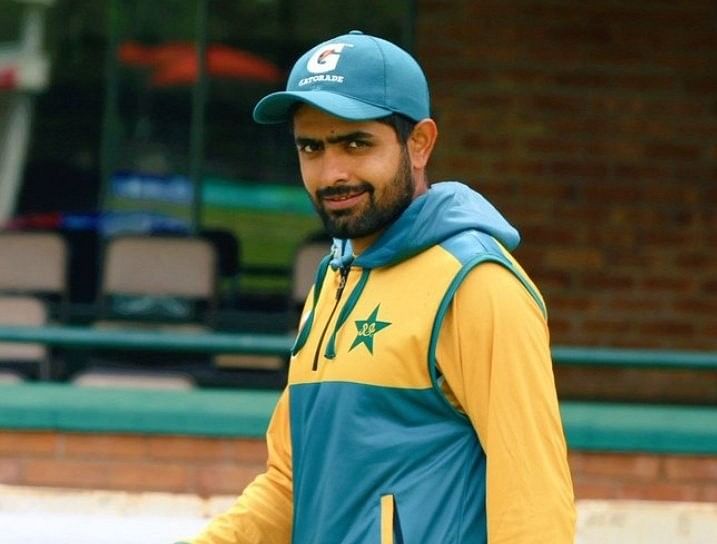 Fans have previously touted Azam as the Karachi Kings' sole line of defense, saying he has been carrying the team on his own and that is certainly not one man's responsibility.
While there is a lot that can be blamed for the poor performance of Karachi Kings, for fans, captain Azam does not stand anywhere on the list. Despite his poor performance against Peshawar Zalmi, Azam fans were quick to defend the captain and claim he can't do everything alone.
Azam knows how to win hearts on and off the field. With a beautiful response, the skipper previously won over an 8-year-old, who asked for the signatures of all members of the team despite the loss in the semi-final to Australia in the ICC Men's 2021 T20 World Cup.
While it is a trying time to be loyal to the Karachi Kings, our condolences (and respect) go out to those who have vehemently stuck with the fan club.
What do you think of this story? Let us know in the comments section below.