Everyone knows Pakistanis have a keen interest in trolling. In fact, moral policing someone, especially celebrities is a major hobby of a lot of Pakistanis. May it be our beautiful and bold actresses or handsome and dashing cricketers; no one is safe from these netizens! Recently, a troll on daughter of Wasim Akram came in.
However, it seems that when we talk about cricketers, legendary Wasim Akram just proved that he is a father who doesn't like to be messed with.
The former cricketer was seen taking a walk with his daughter and seeing the young child wearing shorts was near to blasphemy for Pakistanis. Hence it had to be dealt with immediately.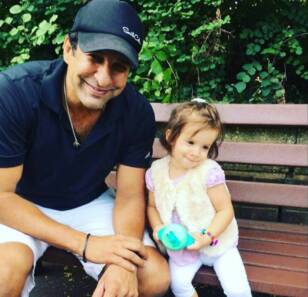 And, it was! A netizen seeking this opportunity as a great way to criticize Akram posted a comment about dressing his daughter appropriately.
The child was wearing a shirt and shorts in the picture. Although, Wasim Akram, seems to have given no interest or comment on being trolled in the past, couldn't bare a word being said about his beloved daughter.
Hence, the outcome was indeed straightforward and right on point.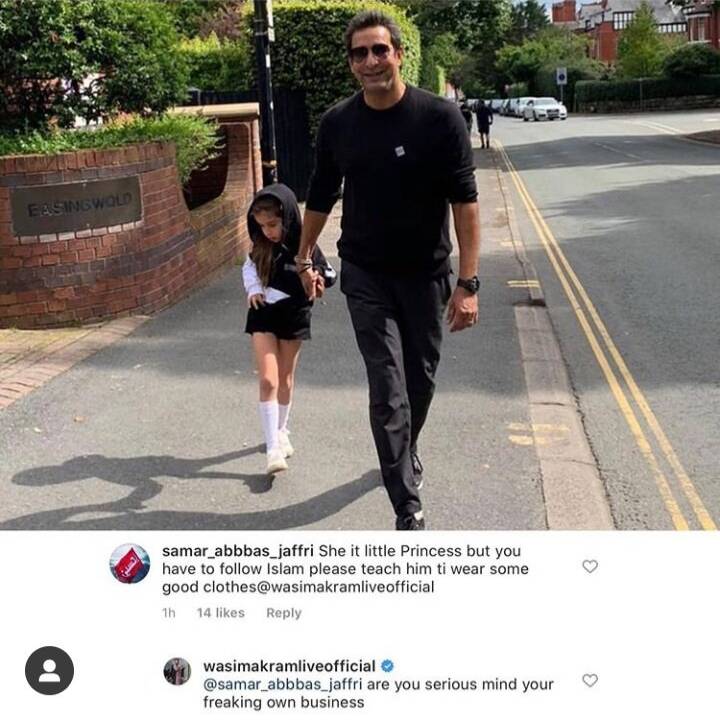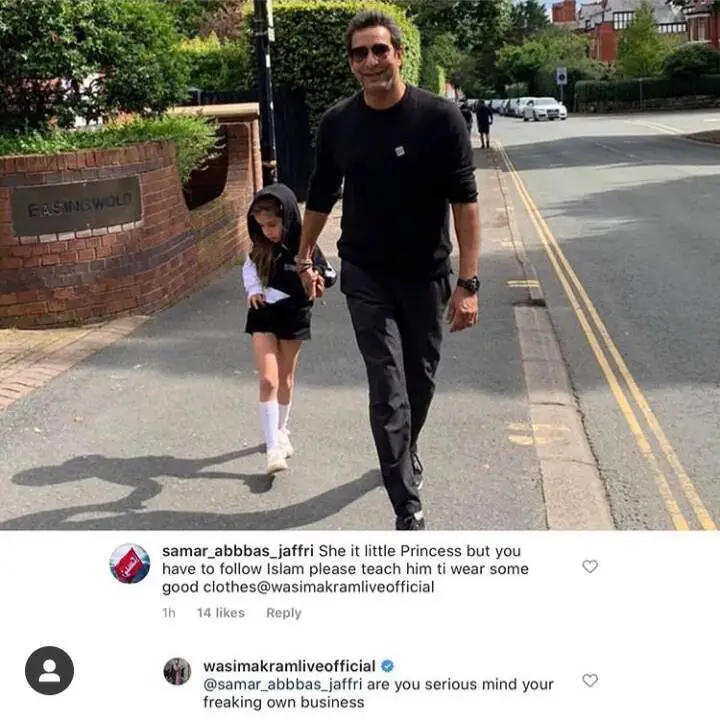 Wasim Akram replied, "Are you serious, mind your freaking own business".
And we don't judge Akram for his stance at all! Who shames a child? And moral policing little pre-teens to not wear shorts! We wonder what else are they supposed to wear then?
Most importantly looks like one thing is clear, Wasim Akram is surely not a father to be messed with, no troll will be tolerated for her daughter. Not only will he shut trolls down when it comes to his family; but he will send you straight back home!
What do you think of the story? Tell us in the comments section below.