There are a few celebrities in Pakistan who always try to bring the problematic untalked matters to light and one of these celebrities is Waqar Zaka. Last night he posted a video about PSL which by morning became the #1 trend on twitter. His hashtag #PCBjawabdo asks PCB a really very important question, "Why Indians?"

We all saw the PSL opening ceremony and how it turned into a disaster. There was so much hype about it since this time the anthem itself had 4 celebrities in it and so many more were promised. But what really happened in the opening ceremony was among the worse we've ever seen.

The performers of the PSL ceremony evening included Sanam Marvi, Aima Baig, Fareed Ayaz, the band Soch, Rahat Fateh Ali Khan, Sajjad Ali, Abrar-ul-Haq, Ali Azmat, Haroon, Asim Azhar, and Arif Lohar. But shockingly enough, so many stars couldn't altogether make the evening bright enough. Even more for us who were streaming the ceremony at our homes. What was the cause?
While the whole nation was trolling the hosts and performers, Waqar Zaka highlighted another major underlying factor that wasn't being talked about. Did anyone ever question who organized such a disastrous ceremony? Even if some did they were certainly remained the unpopular opinions up til now.
Waqar Zaka Criticizes PCB For Hiring Indian Crew
Well,  in the video Waqar Zaka posted last night there was a detailed list of people who were responsible for running the show. And it showcased so much contradiction on the government's stance against India because the majority of the names that made the behind the screen team were Indians.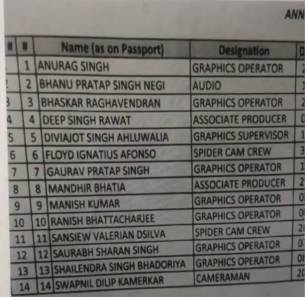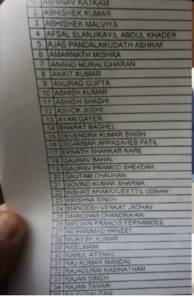 Zaka started the video by revealing this list and asking if anyone could spot a single Pakistani's name there. To be honest, it doesn't seem like a list that would have anything to do with a Pakistani event, does it? But it did. This is the team behind the mega pro-Pakistani event of the year, PSL opening ceremony.
Pakistan and India are at war based on the brutalities of India on Kashmiris and Muslims in general and the government had been promoting the anti-Indian policy ever since however this list doesn't seem very anti-India. In fact, it's very much contradicting that stance.
How could PCB be so hypocritic to its own nation? Asking a team of Indians to make a Pakistani event successful? What were they thinking…
These questions are on the mind of every Pakistani now.
Waqar Zaka also introduced the face of the Indian who was responsible for the rundown of the ceremony, Shubhra Bhardwaj.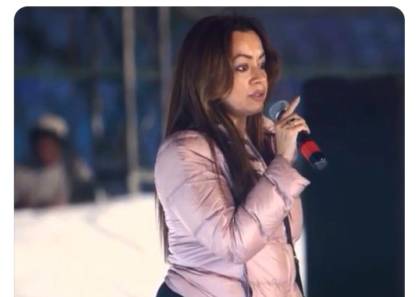 He tried making a point that PCB knowing the heated relations with India hired an Indian crew and expected the show to be a success? Again, WHAT WERE THEY THINKING?!
PCB Discouraging Pakistani Youth
Besides this, hiring someone from outside your country means you don't consider your own nation capable enough of running the show. Even if the crew wasn't Indian and was from some other country it would have been equally downbeat. Also because the country is already lacking jobs in media.
So seeing this list is as disappointing for any Pakistani as it was for Waqar Zaka.
Pakistanis are all capable of the designations that were conveniently slid over to the crew from the other side of the border. And everyone knows it. But the talent is wasted since they don't get a chance to prove themselves because of some people in authority in PCB who would rather trust a crew from a rival nation than its own people.
Anyhow, PCB does need to justify this act because nothing adds up here. So #PCBjawabdo.
Have something to add to the story? Comment below.