Ali Zafar's movie has amassed a huge mileage for a number of reasons. The major contributor being the protestors which have engulfed the social media fraternity in Pakistan. There's a divide among people; where some are constantly praising the production and reviewing it, there are people who are urging others to boycott Teefa In Trouble.
Protests waged at Nueplex Cinema against Ali Zafar and it did not go smoothly
Feroze Khan showed a middle finger to protestors. The Creative Director of Bareeze and Kayseria, one of the largest clothing brands in Pakistan, said an extremely controversial thing at the movie premiere. In a video that is being circulated all over social media, you can see some protestors asking Waleed Zaman that why is he supporting "Teefa" to which he replied, "…because we support sexual harassment of women."
Requesting Kayseria to please share their policy on sexual harassment. In the video below, the creative director of Kayseria chanted "I support sexual harassment of women!" Unfortunately, here is an example of a privileged and 'educated' man who has no qualms in enabling other harassers and turning a blind eye to the plight of all the victims for whom sexual harassment is a harsh, traumatizing reality that they must process on their own. We really want to know if this is the culture propagated within the company, which has many female workers.#BoycottTeefainTrouble #Shame

Posted by Girls at Dhabas on Friday, July 20, 2018
Social media went into a meltdown following this. People are absolutely raging and writing against Waleed Zaman's antics. However, he just issued a statement and tries to explain what he meant by all that.
Here's how Waleed Zaman explains it…
I want to deeply apologise for my insensitive, terrible statement. The context of this: My wife was being threatened, harassed and provoked by the protestors and I reacted badly as I was extremely upset and angry at her being singled out and bullied. I lashed out with the first thing I could think of to sound nasty and vicious as I felt helpless. I respect the sensitivity of the subject and my unacceptable insensitivity in reaction. I did NOT mean what I said.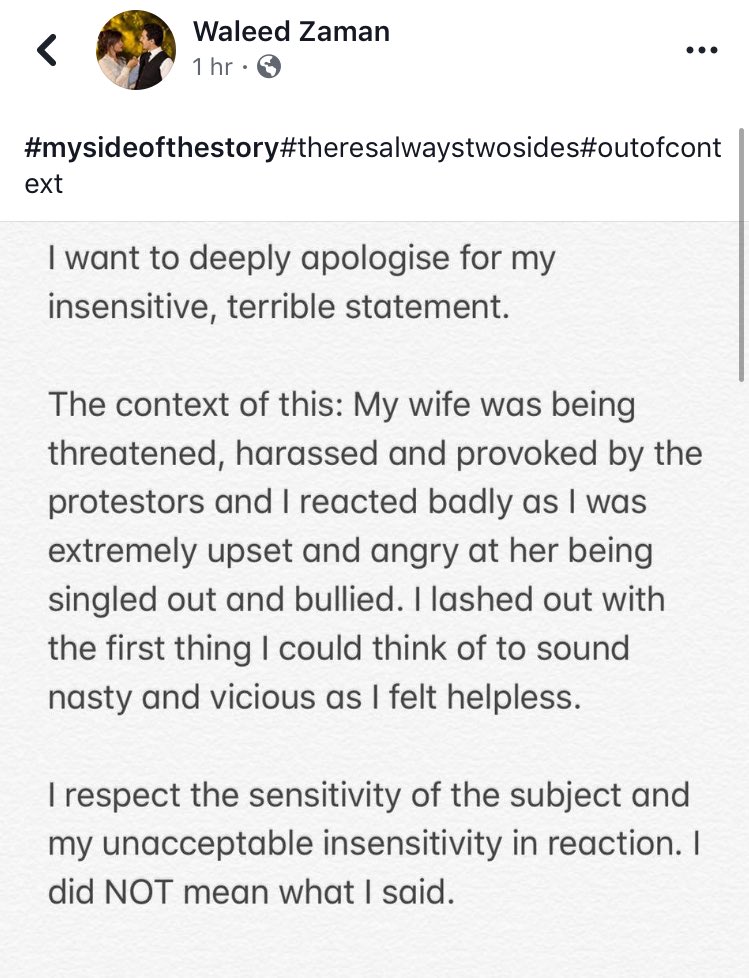 People are not buying his apology or explanation. They absolutely condemn it and nothing can wipe out what he said out loud before the camera.
Teefa In Trouble may be getting all the good reviews and ratings but it has surrounded a wave of controversy which continues to breed.