Disclaimer*: The articles shared under 'Your Voice' section are sent to us by contributors and we neither confirm nor deny the authenticity of any facts stated below. Parhlo will not be liable for any false, inaccurate, inappropriate or incomplete information presented on the website. Read our disclaimer.
We are the frustrated dental officers of DOW University of Health Sciences. We are different people from three different institutes (DIKIOHS, DIDC, and DDC), spread over 3 different campuses (DMC, Ojha, and Chanesar) and responsible for 3 different dental OPDs that deal with hundreds of patients in one day. We are united against the injustice against us.
Pakistan Medical and Dental Council and the Sindh Government has issued a notice for our monthly stipends to be Rs. 30,000/ and yet we are paid a mere Rs. 13,000/ for all the work that we do and for everything we manage on our own. DOW University also has a DCP (dental care professionals) program. The graduates are called dental hygienists. They are not doctors and yet they are paid Rs. 13,000/. It is outrageous and unacceptable. Is there no difference between a dentist and a dental hygienist? Is that what we are worth?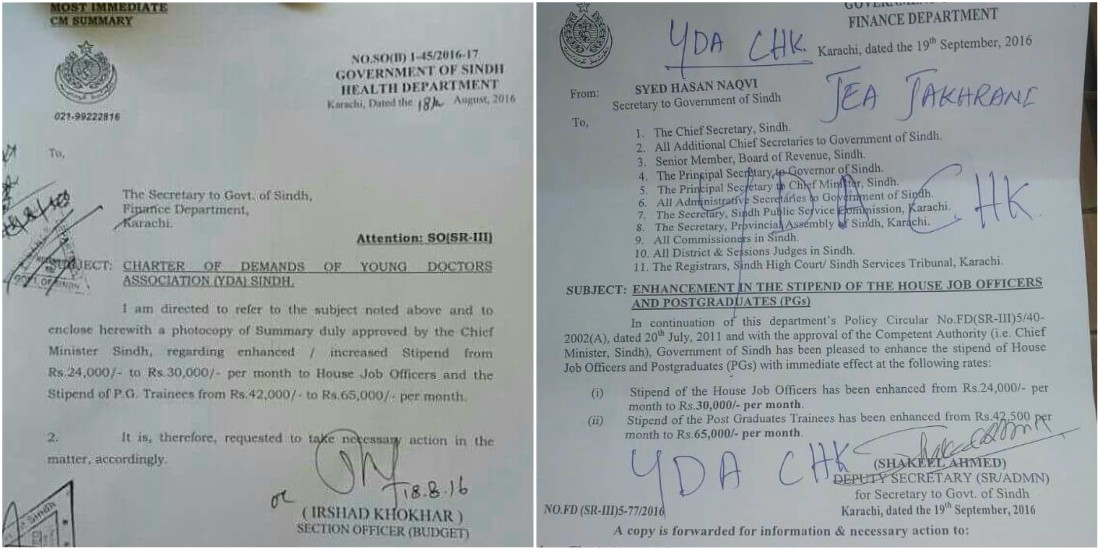 We have raised our voice after 3 months of unsuccessful attempts to get our issue addressed. We are a single force that has come together to ask for our right! To ask for justice! We want the world to see how DOW University treats their graduates! They have no respect for us and they play with our emotions and our self-respect. They can run their OPDs on their own and we will be out there, seeking for our right.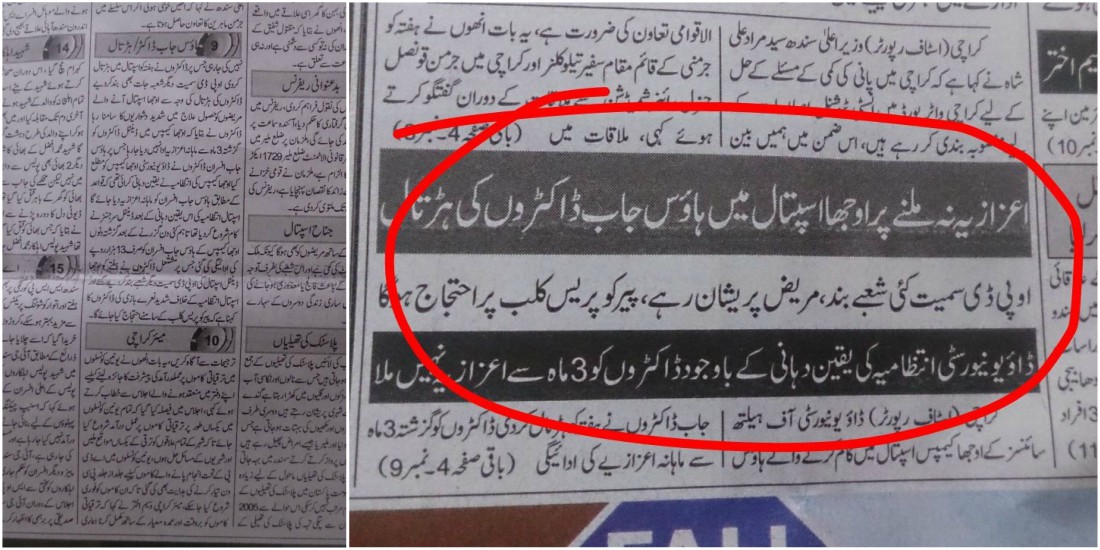 It is sad to see DOW University spend billions on new buildings and yet they can't pay a basic amount to their employees to keep a motivated workforce. What good are your hospitals and buildings if the people in them are being suppressed and not getting their rightful pay?
So yes, we have every right to protest and to boycott our OPDs until we are heard and until we get a response. We have spent too much money on our hard earned degree to just let it all go and not react while DOW puts us on the same level as a dental hygienist.
We are dentists and we demand to be treated as such. DMC, we are coming for you this Monday with the Press at our side and our spirits strong and unwavering. And there will be no way out for the administration anymore. They will have to hear our voice.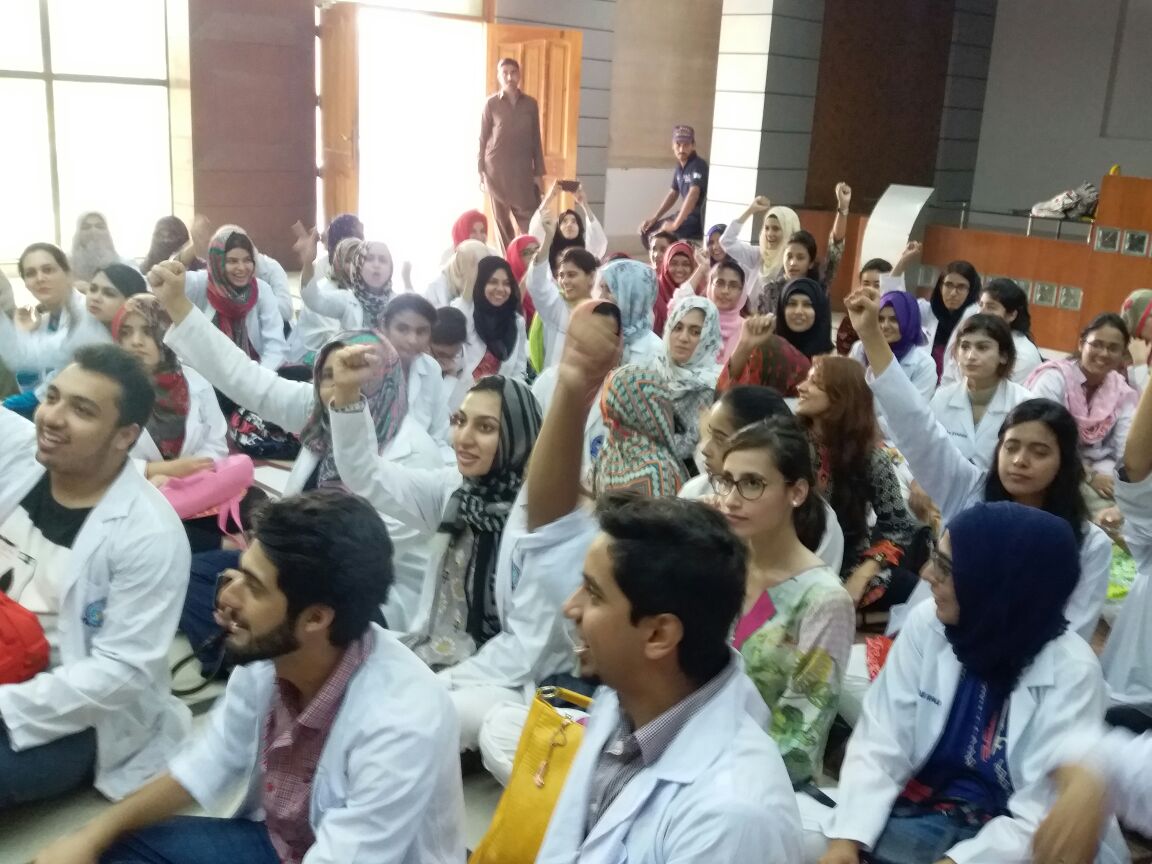 P.S. We are not trying to undermine dental hygienists. However, they are ancillary dental workers. We deal with everything while they deal with the superficial things. We respect them but it is a fact that we work more than them and therefore we demand to be paid more.