Virat Kohli, captain of the Royal Challengers Bangalore (RCB), took social media by storm before he walked out to bat against the Kings XI Punjab (KXIP) in an IPL 2020 match in Sharjah on Thursday. Virat Kohli dance was seen multiple times before the toss against KXIP and it was hilarious and fun to watch.
During the pre-match practice session, Virat Kohli showcased some of his dancing moves which were nothing but hilarious. Fans were also left in splits as the clip got viral in no time.
Since being posted on Twitter last night, the 26-second clip has garnered more than 8.7k retweets and nearly 36,000 'likes'. For many Twitter users, the clip of Kohli dancing translated into meme gold.
Below is the dance video of Virat Kohli and some of the hilarious fun reactions to it.
Kohli plays his 200th match for RCB
According to former Indian cricket Parthiv Patel, Kohli has been very relaxed in this season IPL in the UAE. He is smiling more than ever. The Indian captain completed a major landmark on Thursday as he played his 200th match for Royal Challengers Bangalore.
Kohli's excitement for the milestone match was evident. Before the match against Kings XI Punjab (KXIP) started, Kohli explained what RCB meant to him. He also said how happy he is to achieve something which he expected the least when he began his IPL career in 2008.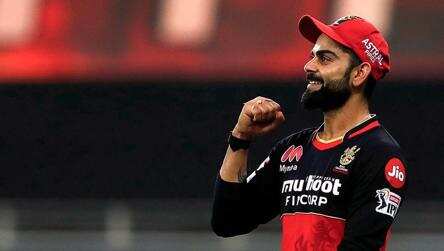 The result against KXIP, however, did not go Kohli and RCB's way as Kohli's men lost the match on the last ball of the game. KXIP defeated RCB with a six off the last ball. They won the match by 8 wickets, registering their second win of the season. Kohli's tactics were also questioned as he held back South African superstar AB de Villiers.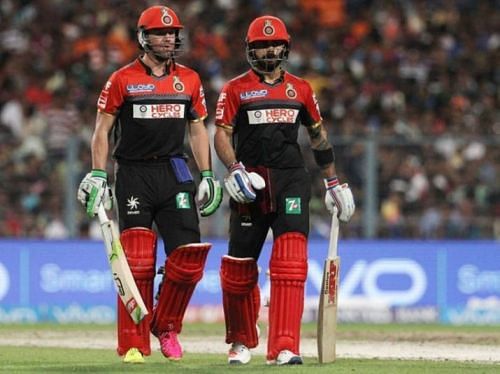 The South African ace had smashed a 33-ball 73 not out two nights ago in Sharjah. De Villiers was sent very late for batting as he had only 4 overs to face in the end. The move backfired as De Villiers was out for just 3 runs.
RCB managed 171 on the board. However, this score was not enough as former RCB star KL Rahul, Mayank Agarwal and Chris Gayle got Kings XI Punjab past the finish line in a last-ball thriller.
What do you think of this story? Let us know in the comments section below!