The India and Pakistan disceptation is inevitable. These two countries might not be on peaceable terms as far as cricket or any other matter is concerned but it doesn't seem to have any significance when the, recently married, dashing 29-year-old captain of Indian Cricket team, Virat Kohli, bags up the prominent spot in the list of most searched cricketers in Pakistan.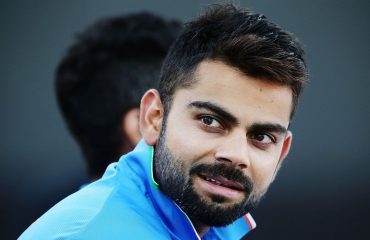 The Indian Captain is arguably the best batsman in the world at the moment; becoming the most searched cricketer on the internet in Pakistan, beating the likes of the Pakistani skipper, Sarfraz Ahmed and, pace spearhead, Mohammad Amir.
According to Google Trends, the Indian skipper is searched more than any of the Pakistani cricketers.
Virat Kohli has immensely crazy following in India but we can now safely claim that he is the victor across the border too. Virat has a similar crazy following as well as in Pakistan, which is awe-inspiring.
From December 18, 2016 to December 9, 2017, people of Pakistan searched about newlywed, Virat Kohli more than their captain and several other key players in cricket team of Pakistan.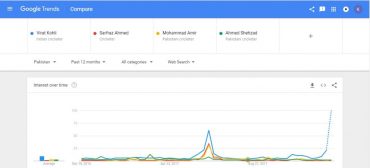 The right-handed batsman, currently the best ODI and T20 batsman and number two in Tests, has been ruling the cricket world like no other. He has pulled together a huge fan following across social media not only for his cricket accomplishments but also for his off-field conducts.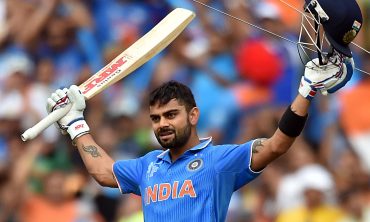 At the time of tension intensifying between India and Pakistan owing to political reasons, Kohli has proven the good-fellowship with Pakistani players. The Indian cricket maestro recently praised Mohammad Amir and also presented him his bat during last year's World T20 when the left-arm seamer was just returning to international cricket after serving the spot-fixing sentence. Earlier this year, he gifted a signed bat and jersey to former Pakistan skipper Shahid Afridi.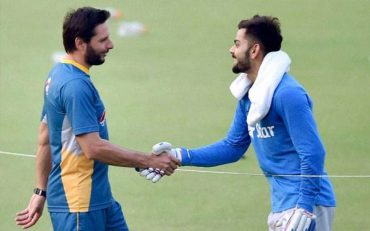 Last year, Pakistan women team's player Sana Mir said that Kohli was the most popular cricketer in Pakistan women's team.
(Hmm..Interesting!)
It simply depicts that no international border becomes a barricade when it comes to admiration and appreciation for anyone's success or talent even if it's about great Indian cricketer Kohli's popularity as a player.