Friendship is a delicate thing and no one knows this better than Asif Raza Rana. 'Friendship ended with Mudasir', one of the most popular and viral Pakistani meme, was auctioned for $51,776. So, what is the story behind this viral meme?
In 2015, a Gujranwala man named Muhammad Asif Raza Rana posted a photoshopped graphic on Facebook that caught fire and became an all-time great meme.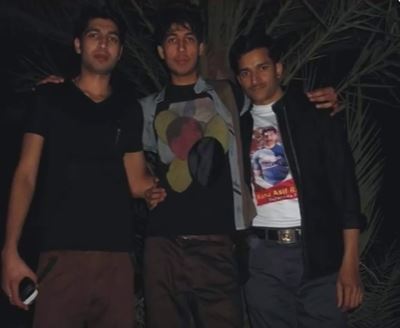 In the post, Rana said had found a new best friend in Salman Ahmad Naqash and that he had taken the title from Mudasir Ismail Ahmad, who had been his best friend up to that point. Among the reasons given for the switch were alleged selfishness, excessive pride, and attitude displayed by the ex-best friend.
"Those who show [sic] me attitude, I keep them under my foot," Rana had warned in the caption. "Friendship ended with Mudasir, now Salman is my best friend." The viral meme, 'friendship ended with Mudasir' was auctioned at an online platform by a Lahore and London-based startup Alter for 20 Ethereum tokens i.e. equivalent to $51,776 based on their current market price.
This is the viral meme:
The picture featured some rudimentary photo editing and it soon became the iconic meme to redefine friendship breakups and public announcements of such disputes.
Despite Rana's public demotion of Mudasir, turns out, they were still friends all those years. The trio of Rana, Naqash, and Ahmad are still best friends. However, as they reflect on these moments, Rana notes that it was not expected.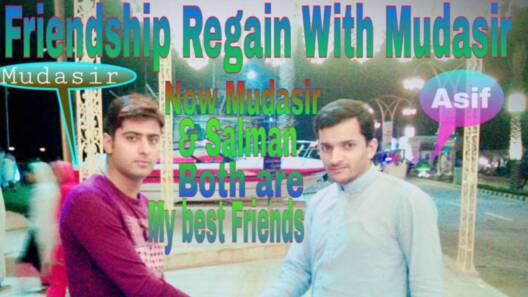 "I was upset with Mudasir and wanted to say how I felt to him," said Rana while speaking to Urdu Point. "When I wrote that 'Friendship ended with Mudasir and Salman is my best friend', I didn't realize it would become so viral." According to Rana, he put up the post because Ahmad was not giving him time.
Watch them tell the happy tale…
The trio shared that they received a fair share of trolling from their friends and family as well. Meanwhile, the post now has a whopping 47,000 likes, 27,000 comments, and 56,000 shares. More so, Rana is now nothing but excited about the NFT auction and says that it would not have been possible without Ahmad and Naqash.
An NFT, or a non-fungible token, is a type of digital signature that allows anyone to verify the authenticity and ownership of an asset. The digital record is saved on blockchain ledgers that can be read by anybody looking to find out the owner of the asset. Blockchain is also the technology driving the cryptocurrency market.
Remember the disappointed Pakistani fan who has been the subject of memes since 2019? He has found a place in Hong Kong Meme Museum!
Story Courtesy: Urdu Point
What do you think of this story? Let us know in the comments section below.