We are all well aware of how the rishta aunties, and the marriage bureaus rip off people. More so, finding a proper match these days has become an onerous task. Most of the marriage bureaus operating in Pakistan are fake. A poor villager recently got duped into marrying a 70-year-old widow, at the hands of the matchmaker.
An incident in Vehari sheds light on the fraud and shady practice of the matchmakers. Be it marriage bureaus or rishta aunties, both often take a large amount of money and simply deceive the families.
Shahid did not get to see the bride until after the wedding. In many communities, this conservative practice persists where the bride and groom are not allowed to take part in the decision-making process. In fact, they are not even allowed to see each other until after the marriage.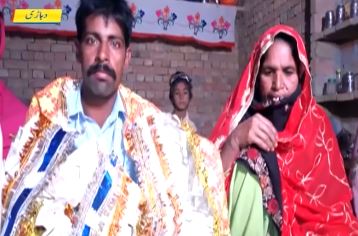 According to Shahid's father, his son has been tricked into marrying an older woman. The poor villager groom got tricked into marrying a 70-year-old widow and did not get the girl that the matchmaker promised him, he claimed. Apparently, the matchmakers had shown the guy's family a 20-year-old girl. However, after conducting the marriage, and bringing the bride home, it turned out to be a 70-year-old widow.
Shahid's dreams shattered on his wedding night
On his wedding night, the groom's dreams shattered as he found out his bride to be a woman thrice his age.
The 70-year-old bride says, "They were shown a 20-year-old girl. I used to work at her house. The girl sent me in place of her."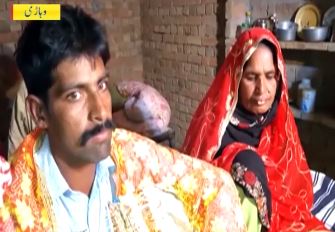 According to the bride, Nusrat Bibi was just roped into the whole fiasco when the intended bride-to-be ran away.
Poor villager was badly duped into marrying a housemaid plus a widow, that too, 70-years-old. They only learned that after bringing her home.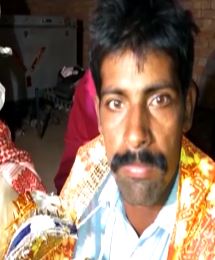 In addition to this, the guy's father claims that he arranged his son's marriage with a 20-year-old. as he himself is only 22-years-old. More so, not only did he pay a fee of Rs10,000 to the matchmakers but also gave Rs60,000 for a dowry to the girl's family.
Adding a cherry on top, the matchmaking group fled as the arrangement went south, after taking their fee. As of now, the miserable groom and his family have filed a First Information Report (FIR) against the family of the bride, and the matchmaker. They hope to retrieve their money.
Watch the video here
Poor guy!
While this guy was double-crossed, you would be amazed to know that some men actually, willingly, and decidedly chose to marry older women.
Earlier, we recently came across a story where a young Pakistani guy tied the knot with a much older woman than him. Moreover, just recently, a 55-year-old American woman flew to Pakistan to marry her 27-year-old Facebook love.
What do you think of this story? Let us know in the comments section below.