Day after day, women abduction, tortured, and threat cases rising in Pakistan. And no one could do about it. Even Pakistani dramas are also portraying such things with pride and are trending number 1 on social media platforms.
So it can be said, that such dramas are promoting this stuff and encouraging monsters to do the same in real life. That's what viewers have been witnessing throughout the years and this time everyone raised their voice against "Kaisi Teri Khudgarzi" which glorifies and Romanizes violent love.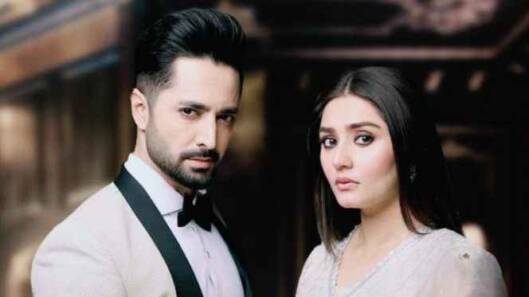 The drama serial starring Danish Taimoor and Durefishan Saleem in lead roles undoubtedly showcase power disguised as love. Ever since the drama aired, the only thing you get to see is that crazy ashiq Shamsher played by Taimoor is romanticized as a love-struck spoiled brat who simply cannot take no for an answer.
His obsession with a woman is greater than all and hence, he feels entitled to receive it from Mehak (Saleem).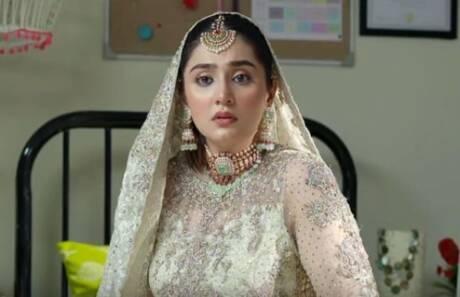 One of the worst parts of the show is that it justifies his acts and normalizes his behavior by disillusioning it as love for the audience. However, social media is filled with viewers' tweets and ask the channel to ban the drama.
Viewers share their angry opinion on the drama
Everyone who is against such kind of portrayal showed their anger. One of the users wrote, "How is drama Kaisi Teri Khudgarzi allowed to be aired?
It's all about abuse, blackmail, abducting a girl, and torturing her family to cave in and give her hand to a feudal brat. The girl's family is emotionally, psychologically, and physically tortured by a crazy 'lover'.
Another blamed the drama for the tragic and vile incidents that happen in real life and wrote, "Dramas like Muqaddar and Kaisi Teri Khudgarzi are somehow also responsible for the incidents that happen in our society, you can't change my mind." They also added the hashtag Justice for Khadija in the tweet.
An interesting fact is that such kind of content generates an insane amount of profit for the drama. One user openly pointed out this thing. A user said that, said that a societal change needs to come otherwise productions and channels only care for money.
Highest TRPs
One user wrote, "Kaisi Teri Khudgarzi gets millions of views in a few hours, trends on top on YouTube, and gets the highest TRPs. We need societal change for such dramas to end.
They are not stopping otherwise because producers and channels are money-hungry. There's no responsibility in checking."
The scenes of the drama genuinely triggered viewers in such a way that one user wrote, "What a shitt drama this kaisi teri khudgarzi is and people are so loving it
Like a girl and her family is begging that guy to leave her alone and the guy is forcefully marrying her if you're man enough then try to win her heart not force her to marry you."
Retweeting about what happened to Khadija, a tweep wrote, "What else to expect from a country where dramas like Kaisi Teri Khudgarzi are made, romanticized, and go on trending number one?"
Directors and producers are creating such dramas, but what's even worse is that actors are also endorsing such acts, especially veterans. It's not the first time that Pakistani dramas glorified domestic violence and abusive relation. A few months back, Aye-Musht-E-Khaak's violent scene horrified views and came under the radar.
What do you think of the story? Tell us in the comments section below.