The Pakistan Navy detected and blocked an Indian submarine from entering Pakistani waters earlier this week. The military's media wing revealed on Tuesday.
According to a statement released by the Pakistani military on Tuesday, the attempted incursion by an Indian submarine occurred on the night of Oct 16.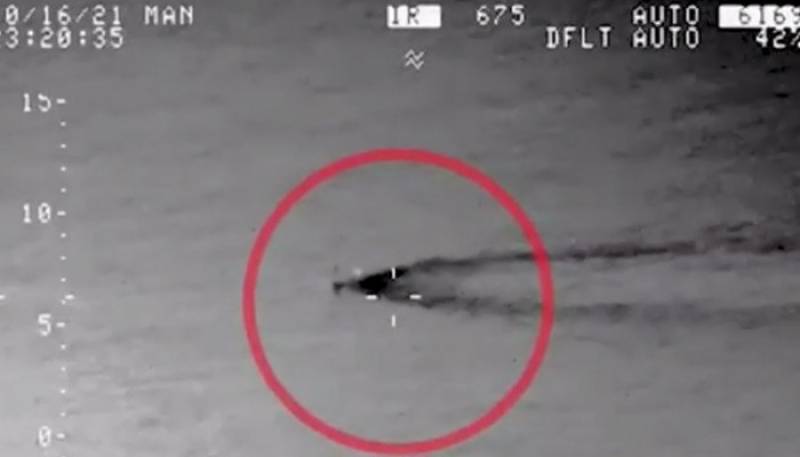 "During the prevailing security milieu, a strict monitoring watch has been kept by Pakistan Navy to safeguard maritime frontiers of Pakistan," said the statement. It said the submarine had been "prematurely detected and tracked by [Pakistan Navy] long-range maritime patrol aircraft".
"The recent incident reflects the deplorable Indian machinations vis-à-vis commitment and resolve of Pakistan Navy to defend maritime frontiers of the motherland," the statement added.
Pakistan and India's militaries and governments regularly trade accusations against one another. It usually centers around the alleged sponsorship of armed groups operating on each other's soil. This is the third time Pakistan's military detected an Indian submarine since 2016. The two previous occurrences were in November 2016 and in March 2019.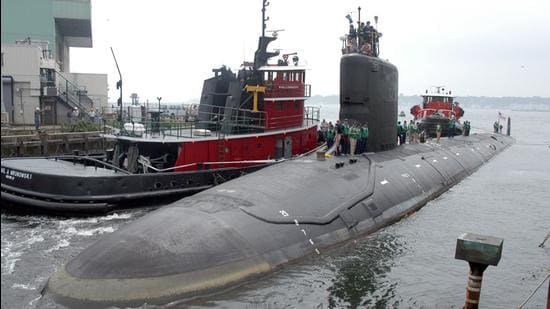 A video also accompanied the Pakistani military's latest statement. It appears to show infrared footage of a submarine mast taken on October 16. It was between 11:18 pm and 11:36 pm local time (18:18-18:36 GMT).
The geographic location tag for the "target" in the accompanying footage places the target approximately 283km (176 miles) south of the Pakistani coastal city of Karachi. It is the country's largest metropolis.
Have a look at the footage:
The position would be just inside the boundary of Pakistan's Exclusive Economic Zone (EEZ). It is an area of coastal water and seabed that countries have exclusive economic rights over, under the United Nations Convention on the Law of the Sea. It does not allow a state to carry out maneuvers or exercises in the EEZ and in the continental shelf of another coastal state without its consent.
Territorial sea limits, over which countries hold exclusive sovereign rights, extend to 22km (13 miles) off the coast. Meawhile the EEZ extends to 370km (230 miles) off the coast, according to the UN Convention.
The last such reported incident occurred in March 2019. Back then, the navy had detected and thwarted a similar attempted entry by an Indian submarine. "The Pakistan Navy used its specialized skills to ward off the submarine, successfully keeping it from entering Pakistani waters," a statement from the navy's spokesperson had said at the time.
Prior to that in 2016, an Indian submarine was tracked and pushed clear out of Pakistan's waters. Find out more on how the Pakistani Navy dealt with it.
What do you think of this story? Let us know in the comments section below.