The Senate elections will be "conducted as provided in the Constitution and law as per past practice". The Election Commission of Pakistan (ECP) confirmed the decision on Tuesday. It also rejected the government's stress on a show of hands to end the sale and purchase of votes.
Polling on the 37 vacant seats of Senate is happening tomorrow (Wednesday). Polling will start at the Parliament House Islamabad. Meanwhile, the provincial assemblies of Sindh, Balochistan, and Khyber Pakhtunkhwa at 09:00 am and will continue till 5:00 pm without any break.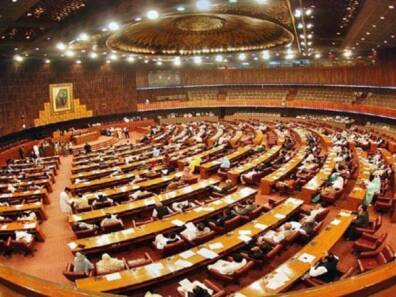 All the 11 candidates for Senate from Punjab have been elected unopposed.
Two senators will be picked from the federal capital. While 11 from Sindh and 12 each from Balochistan and Khyber-Pakhtunkhwa.
In the federal capital, Abdul Hafeez Sheikh of PTI and Syed Yousaf Raza Gilani of PPP are vying for the general seat. Meanwhile, for the women seat, Fozia Arshad of PTI and Farzana Kausar of PML (N) are in the field.
Twenty-five candidates are in the field for 12 seats of Senate from K-P, 26 from Balochistan, and 17 from Sindh province.
Video showing Ali Haider Gilani 'buying vote' goes viral
With Senate elections, tomorrow, a video of Ali Haider Gilani, son of former prime minister and Senate candidate Yousuf Raza Gilani has surfaced. It exposed the PPP leader "buying vote" before the Senate elections.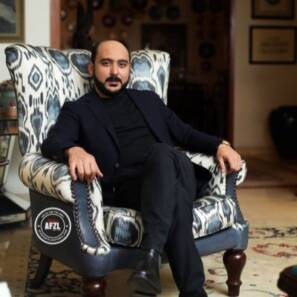 The video obtained by ARY News shows Ali Haider asking the Pakistan Tehreek-e-Insaf (PTI) MNA to "sell his vote". He was also telling the PTI lawmaker how to waste his Senate vote.
Meanwhile, Ali Haider has confirmed that he met with not one but more MNAs.
"It was me in the video, I met with more than one MNA, upon their queries I suggested to them how to waste a vote if required. I did nothing illegal," he claimed after the video emerged on social media.
Last month, another video exposed horse-trading before the 2018 Senate Elections. The video exposes the horse-trading by some PTI lawmakers. They were counting bundles of cash and then stashing the same in a bag in the video.
Reacting to the video, PM Imran Khan had said, "This is what the PDM cabal wants to now protect by supporting a corruption-friendly system."
Imran Khan has been insisting on a show of hands instead of secret balloting to end the sale and purchase of votes.
What do you think of this story? Let us know in the comments section below.