Pakistani mountaineer Muhammad Ali Sadpara, who was reported to have successfully climbed the 8,611-metre K2, is still missing alongside two of his colleagues and his expedition team. While Pakistanis have come together, collectively wishing and praying for their safe return, a video of him singing and dancing has emerged.
As of now, the search team is currently waiting for another window of opportunity to canvas the mountain. The three climbers lost contact with the base camp late on Friday and were reported missing on Saturday after their support team stopped receiving communications from them during their attempt to summit the world's second-highest mountain.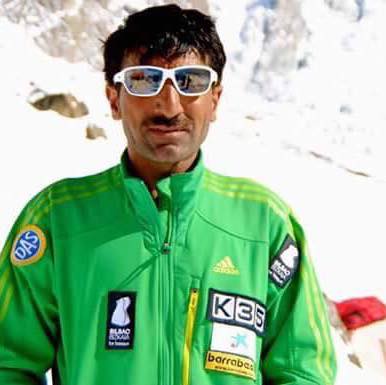 At the time of his departure, he had asked fans and admirers to keep them in their prayers. Previously, he had been providing updates on his Twitter account whenever the WiFi signals work.
On Saturday, choppers flew to a height of 7,000m to try to locate the missing mountaineers with no success. Today, Pakistan Army's search for Sadpara and the other two mountaineers entered the third day with helicopters hoping for a miracle to find the missing men alive. Meanwhile, his fans and well-wishers have turned to Twitter to join hands and pray for their safe return.
A video recently is making rounds on social media in which the climber can be seen, singing and dancing 'tum chalay aao paharon ki qasam' amid rounds of claps by fellow climbers in a tent at an unknown location.
Check it out! We hope he returns safely
Just look at him – so happy and lively! We are not as yet ready to lose hope, and continue praying for his safe and sound return. Without any doubt, prayers can do wonders.
Weeks after their failed first attempt, Sadpara, and the two mountaineers emerged triumphant in the K2 Winter Expedition 2021. Sadpara and his team, including Snorri, successfully climbed the 8,611-metre K2, the world's second-highest mountain. They departed for their journey in the wee hours of Wednesday, a day after his birthday. The 22 climbers, including Sadpara and his son Sajid Sadpara, had started ascending the peak from base camp on Wednesday.
To our dismay, Sadpara's son believes that his father's chances of returning alive are 'next to none'. However, he said that the search and rescue mission should continue to recover the bodies. We are praying for a miracle!
What do you think of this story? Let us know in the comments section below.