Veteran Pakistani star Durdana Butt has been admitted to the hospital as her health deteriorated. The famous actor has now been put on a ventilator.
Butt is known for her roles in dramas Ruswai, Intezaar, and Rani. Moreover, she is best known for her roles in the dramas Fifty Fifty, Aangan Terha, Ruswai, Intezaar, and Tanhaiyaan. Besides, she has also worked in several Lollywood movies.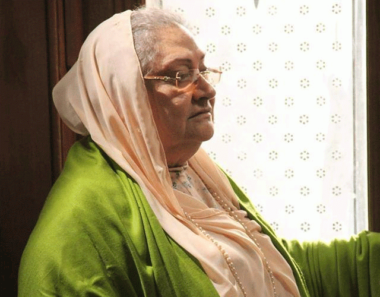 According to Express Tribune, Butt had been battling cancer. Host Khalid Malik, too, took to social media and shared the news.
Meanwhile, sharing a picture of the actor, Malik wrote, "Please pray for her health. The sweetest Durdana Butt apa is on the ventilator. Allah grants her complete shifa. Ameen."
Prayers pour in for Dutt's speedy recovery
Recently, the sister of actors Bushra Ansari and Asma Abbas, Sumbul Shahid also went on a ventilator due to COVID-19. Meanwhile, her siblings requested their fans and social media followers to make a prayer for their sister's speedy recovery and health.
Moreover, Ansari had posted about Shahid and their mother being sick and asked people to pray for them. However, the actor later passed away due to complications.
What do you think of this story? Let us know in the comments section below.