Actor Veena Malik, who often shares her thoughts on politics, entertainment, and controversies unabashedly on Twitter, using profanity and unethical jokes, revealed that her tweets are mostly written by her team, however, represent her own views.
In a conversation with Waseem Badami, when confronted about her tweets, Malik said, "What happens on Twitter should stay on Twitter, not brought to Waseem Badami's show. Also, I feel that everyone has their own point of view".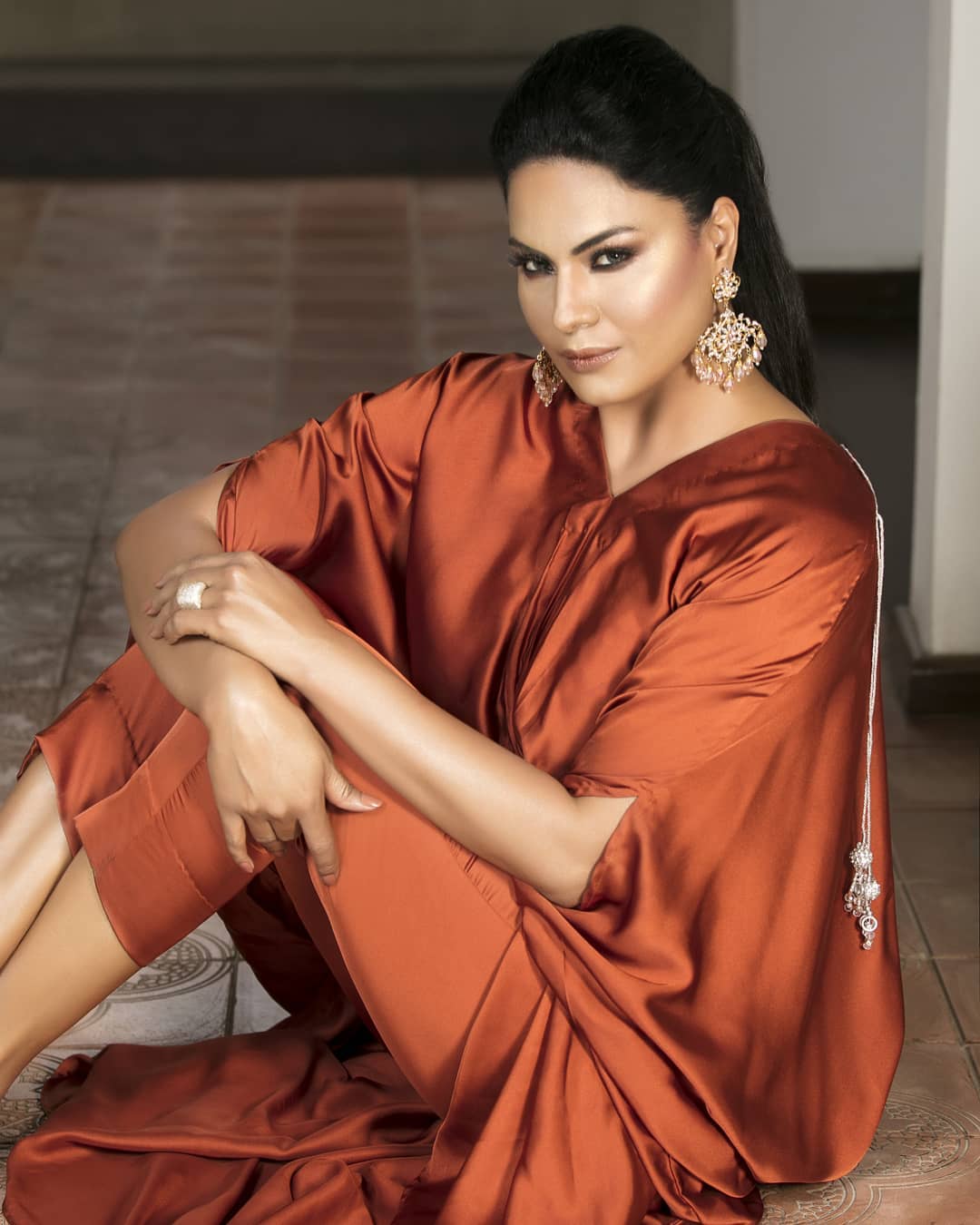 Badami clarified that he was referring to her choice of words, not her opinions. "No, of course, everyone has the right to voice their opinions but maybe your choice of words can be better?" he remarked. To this Malik contested, "But if you don't call the night by its name, what will you call it? Will you say it's dark?"
The host then asked what Malik would do if the people she's been addressing talked about her in the same manner. "They've been doing that for a while now. But I feel I'm still being kind with my choice of words, the reality is much bitter," Malik maintained.
Following this, the host read out some of her controversial tweets against opposition leaders including PML-N's Nawaz Sharif and Maryam Nawaz. But the actor appeared clueless about their meaning. "You wrote these tweets, yet you do not seem to know what I am talking about," the anchor asked her, to which she did not have an answer.
Malik revealed that the views shared reflect her thoughts but the words can be someone else's…
Who tweets if not her?
"The point of view is always mine but the words mostly aren't. A lot of my views are formed after reading people's views on Twitter. I take it from the people. But my tweets are always original and some may be shared by me, while others are penned by my team."
Turns out that the actor "cannot write Urdu" this perfectly. "So does that mean Veena Malik has outsourced her Twitter account?" Badami asked in response. Nonetheless, the Super Model actor assured that was not the case.
"You said Azmat Saeed should hold an inquiry into the Hudaibiya Papers case. Who is Azmat Saeed? What is the Hudaibiya inquiry?" the host asked to verify whether Malik was aware of the things she spoke off on her Twitter. Malik first asked when this tweet was from and then replied, "Actually news came out about Azmat Saeed and I had shared it as is in my tweet."
The revelation came surprising to the Twittersphere
It certainly is shocking!
Asad Bashir Khattak, the ex-husband of Malik, earlier revealed how Malik not only deceived him but also fooled Maulana Tariq Jameel.
What do you think of this story? Let us know in the comments section below.