Since the last two weeks, nearly every other Pakistani has been discussing the fate of Veena Malik and her husband Asad Khan Khattak's marriage – and the entire credit goes to both of them for taking their personal life and matters to national media but it seems like things are coming back to normality.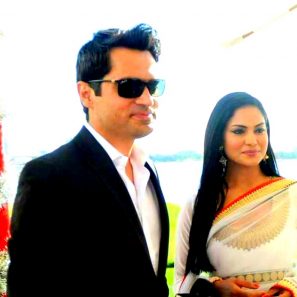 How? We'll tell you.
The controversial Pakistani actress Veena Malik has collaborated with her husband, Asad Khan Khattak for a patriotic song – and the couple has decided to turn over a new leaf – only for the love of their country, Pakistan.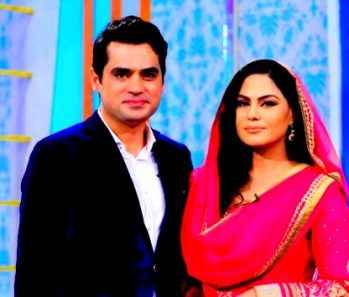 Hard to swallow, right? Because; it was only a few days ago that both of them were making headlines for their troubled marriage as Veena was all determined to get a 'khula' through a case registered at a local court but alas – the couple is reuniting and you can see them both together, singing and hymning the song, titled as Ye Tera Pakistan Hae.
The song was released through the official Facebook account of Veena Malik and since the release, it has received massive viewership. The 33-year-old  former 'controversy queen' of Pakistan got married to businessman Asad Khan Khattak, almost four years ago in 2013 and the couple has two children, Amal and Abram.
The release of the song came out as a surprise to the people as just a few days ago, on 11th March 2017, Veena lodged a case for a 'khula' due to various personal reasons such as abuse and lack of financial support but all credit goes to the intervention of their family members, close friends, Pakistani media and popular religious scholars that Veena decided to take her decision back and announced that she will reconcile with her husband to give him yet another chance and this song 'Yeh Tera Pakistan Hae' is confirming that these two are on their way to reconciliation.