PC console wars have always been the exciting ones in the gaming world. Because it's hard to pick every time which one is the best in the world, isn't it? These two giants fighting each other, meanwhile other gaming developers and tech giants working on something to make it simpler for the gamers out there.
When it comes to portable gaming though numerous companies have tried to make proper portable handheld gaming devices but failed. Even Sony's PlayStation Portable has also become obsolete in the current generation.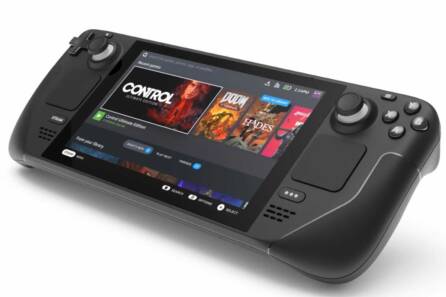 But now Valve aka Steam one of the known franchise in the gaming world brings you exciting stuff that you never had imagined before "Steam Deck". Steam Deck is a handheld portable PC/gaming device with the proper gaming controls. It's unbearable, PC/gaming with proper controls on a handheld device no one surely possibly imagined it.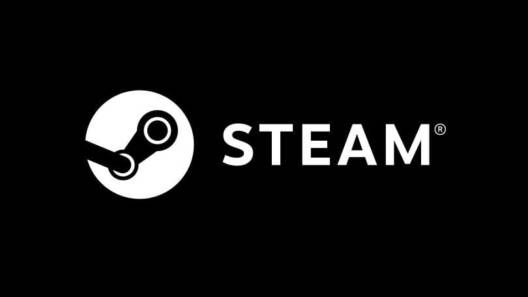 According to Steam, it's a handheld PC that lets you enjoy AAA games with high-quality graphics and also get access to the 'Steam Library' as well. Steam Deck's design is simply unbelievable with the controls setup, even the mouse trackpads, and back paddles too.
Valve Steam Deck-Design & Insights
Talking about the Steam Deck's design it looks premium and exclusive in every manner. It's solid and doesn't give any plastic material look. One of the most interesting and eye-catching elements in the design is the control layout.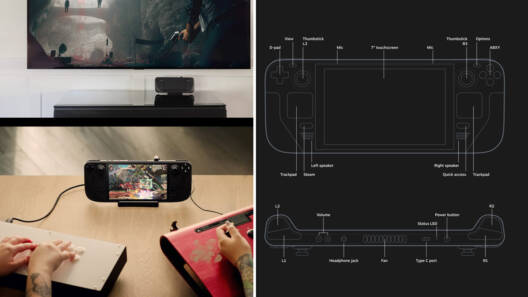 The thumbsticks are properly in line with the D-pad and face buttons. Although it looks difficult to use, once you get your hands on then surely you won't feel like it. The thumbsticks are smooth, buttons don't feel like plastic ones as it's solid too.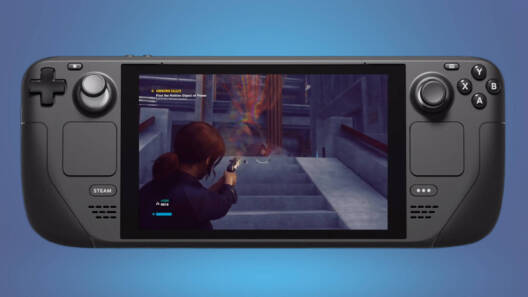 The trackpads let you use the device more comfortably than ever. No doubt in admitting that it's a gaming handheld PC with the futuristic approach and Steam came to fight with the Nintendo Switch in handheld war.
Steam Deck Specs
Steam Deck's specs are high-end and it has to be. When it comes to running all the new AAA titles the device has to be way much faster and powerful to run heavy titles. Before jumping into major specs, Steam Deck will come with three storage options.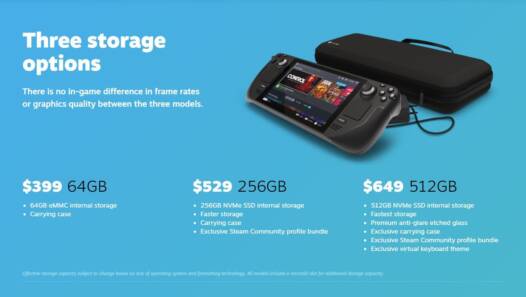 Steam Deck's processor walks around AMD APU, it's been built around two key architectures Zen 2 and RDNA 2.
As per the tech experts, Zen 2 architecture is as same as the AMD Ryzen 3000 series processors, the Steam Deck comes in with 8 Compute Units (CUs) for a total of 512 cores. Surely that isn't too much, XBOX Series S got 20 RDNA.
Steam Deck holds 16 GB LPDDR5 RAM with 5,500 MTs, which looks quite impressive and decent. Regarding Steam Deck, it's a revolution and for other information click on the link below. Gabe Newell Valve's President has spoken to IGN about "Why Steam Deck Exists" and believe it or not the interview is worth listening to.
Most people might want to know what games they can play. So, Valve has come forward and commented on this major question.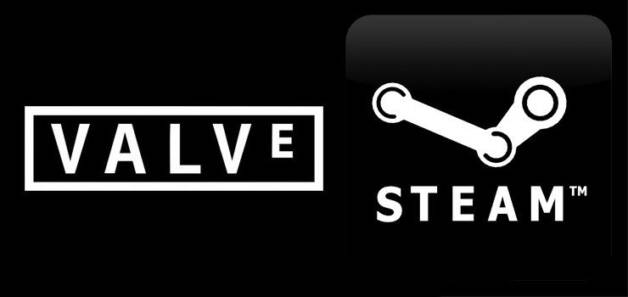 "All the games we want to be playable is, really, the entire Steam library. We haven't found something we could throw at this device that it couldn't handle."
"We've achieved the level of performance that is required to run the latest generation of games without problems."
Pierre-Loup Griffais- Coder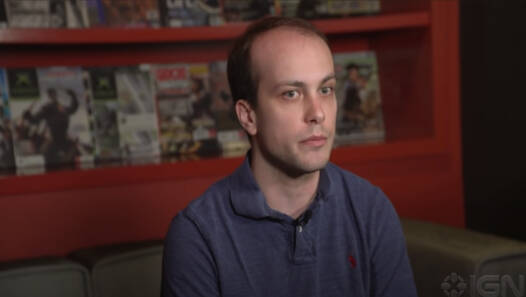 Pierre-Loup Griffais Valve coder said, "We've been looking at various games over the past few years in the back catalog,"
"But the real test for us was games that were coming out last year. They just couldn't run very well on the previous types of prototypes and architectures we were testing."
"We haven't found something that we could throw at this device that it couldn't handle,"
"The '30 FPS target' refers to the floor of what we consider playable in our performance testing," he tweeted. "Games we've tested and shown have consistently met and exceeded that bar so far."
The device will be out this year in December and the base version will cost $400. Till now every gaming YouTube channel has got their hands on the prototype or say demo version to know their ideas and opinion about it. Even the hardware isn't final yet, there might be some changes the company surely will make.
But will Steam Deck be able to doge and come forward in the race of handheld gaming devices? Will Steam Deck fall in the criteria of every AAA gamer and offer the best quality gaming?
These and many questions rising in every gamer's mind, till then just wait for more updates from Valve and save up some money for December Christmas Valve Steam Deck Party.
What do you think of the story? Tell us in the comments section below.