The treasury MPA Uzma Kardar has been removed from her position after her audio clip leaked online. She was talking about various leaders including Prime Minister Imran Khan, his wife Bushra Bibi, and Punjab Information Minister Fayyazul Hassan Chohan.
Chohan on Monday removed Kardar from his ministry's media strategy committee. She is also facing severe backlash from the PTI supporters. Chohan also stays in headlines for his controversial statements and acts.
Kardar made some shocking revelation
The audio recording, apparently of a phone call, went viral on social media on Monday. The woman identified as Kardar was heard saying that the establishment had increased its role in the government. "The establishment, the government, and Prime Minister Imran Khan are going hand-in-hand," Kardar alleged in the leaked audio.
It also spoke about how an individual, very close to the PM, favored friends and prevented others from approaching Khan.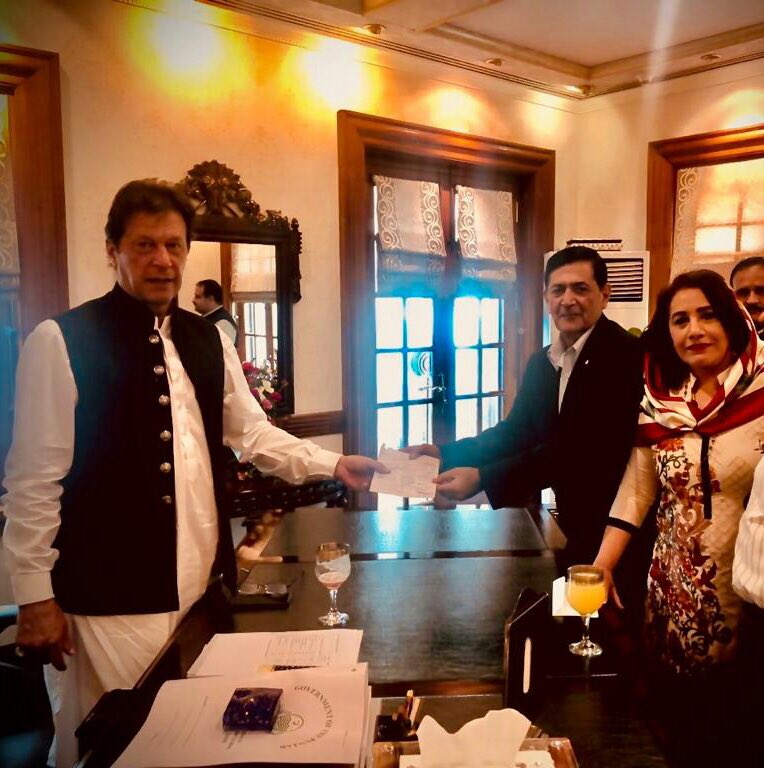 Zulfi Bukhari slams Kardar for disrespecting Bushra Bibi
Special Assistant to the PM for Overseas Pakistanis and Human Rights Development Syed Zulfiqar Bukhari has also criticized Kardar for her disrespectful remarks about the First Lady.  The PTI MPA could be heard saying indecent things about Bushra Bibi in the audio.
One can't expect her to understand the calibre of First Lady but it is extremely shameful of Uzma Kardar to be talking behind her back. PM & First Lady's respect comes foremost for all of us.
Embarrassing behaviour from anyone who claims to be associated with the party.

— Sayed Z Bukhari (@sayedzbukhari) June 15, 2020
Meanwhile, in a video message released on social media, Kardar termed the audio as a manipulated content to malign her reputation.
Also, earlier, Kardar grabbed headlines when Khan's ex-wife Reham Khan accused Kardar of sending explicit messages to Khan.
"Uzma Kardar was not only in the habit of regularly sending him images of her genitalia but would force her way in to stand or sit next to him, even in my presence. I dismissed her as a disturbed woman. She had warned me in person that I should put up with it since they were not going to back off," she said.
What do you think about the story? Tell us in the comment section below.