Actor Usman Mukhtar, whose wedding festivities took place last week, took to Instagram to pen down a note detailing his love and appreciation for his wife Zunaira Inam Khan.
The Hum Kahan Ke Sachay Thay actor tied the knot in a beautiful nikkah ceremony in April with his wife Khan. He announced the big news through a heartfelt post for his wife on Instagram. Their wedding festivities came a few months after the nikkah ceremony.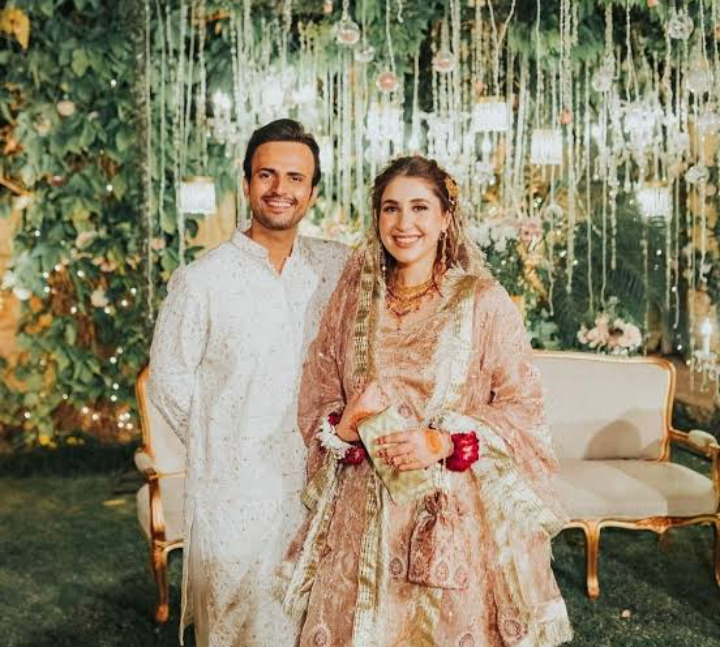 Referring to Zunaira as a "grounding presence" in his life, the Hum Kahan Kay Sachay Thay actor , Usman Mukhtar expressed how he felt like the "luckiest man in the world" in a note.
"If I had to go through all the hardships again to end up with you, I'd do it over and over," he continued. "If there are parallel universes, every me in every universe would choose you. Thank you for making me so lucky."
The actor went on to express his love for his wife. "Marrying you makes me feel like I'm complete," he wrote. "Your presence in my life has been grounding and you've been the hope in the darkest times and I can go through anything with you by my side. I love you and I am the luckiest man in the world to be your husband."
While showing appreciation for his friends, Mukhtar added, "All my friends who came despite their busy schedules. Everyone who helped organize. All the people who made our special day even more special. Thank you for making this moment in our lives so beautiful."
Here it is!
The wedding festivities began on Wednesday with an intimate mayoun event attended by family and friends, followed by a mehndi event on Thursday night and then reception.
The guest list for the events included some of Mukhtar's best friends from showbiz, including actors Osman Khalid Butt, Ahmed Ali Akbar, Shahzad Sheikh, and singer Uzair Jaswal. Hamza Ali Abbasi and Naimal Khawar were also present at the wedding function.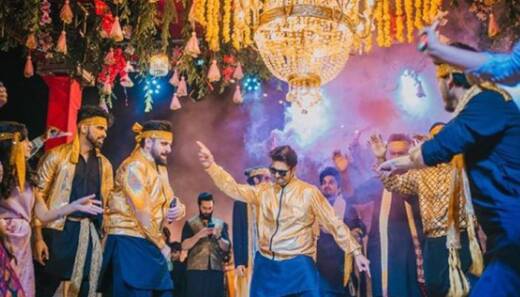 This is definitely not the kind of wedding where people sit or stand around awkwardly. Everybody seemed to have a blast! Mukhtar's wife cheerfully busted some moves on the dance floor alongside family and friends. The celebrity guests also rocked the dance floor with their cool moves at the mehndi event.
Mukhtar and Khan tied the knot at a nikkah ceremony in April. Their wedding functions have taken place around six months later.
We extend our heartiest congratulations to Mukhtar and Khan. Wishing them a lifetime of love and happiness!
What do you think of this story? Let us know in the comments section below.