In the Pakistani TV drama industry, there are very few actors who believe in acting and don't support any commercialized projects. Not every actor raised the bar of acting in an early stage of their career, but gratefully Usman Mukhtar is one of those who did.
Usman Mukhtar who's currently known for his iconic role in Hum Kahan Ke Sachay Thay. In the drama, he's working with two one of the most beautiful ladies in our industry Mahira Khan and Kubra Khan.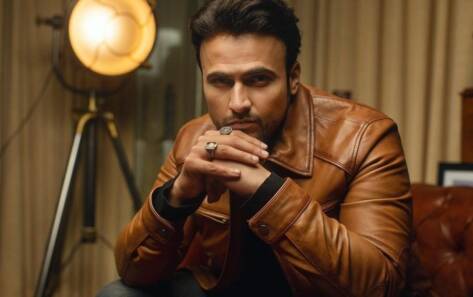 He's not only an actor, but he also exhibited his directorial skills and grabbed the award-winning short film "Bench".
Usman recently took time out of his hectic schedule and sat down with Tony Navaid Rashid. He shared some real insights about his life, journey, and spilled some beans on people taking his and Naimal Khawar's on-screen chemistry very seriously.
And most importantly he also talked about his intense eating disorder as well.
Usman Mukhtar in conversation with Tony Navaid Rashid
After 12 years of struggle to be in the industry, he got his first big breakthrough in a drama serial Anna with Naimal Khawar. Usman put some light on his long struggle towards the gate of industry, "I never faced the casting couch. I am a very different kind of person.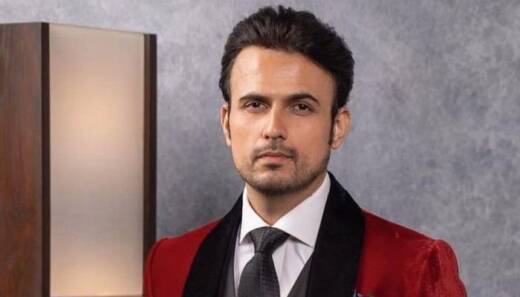 Commercial things don't appeal to me, because I feel commercial things are great up to a point, but nowadays, they are devoid of logic. There is no logic in commercial cinema. It is getting dumber by the day."
He elaborated further, "I didn't want to do those things, and I struggled a lot with it throughout my career. I used to do theatre, but I didn't go commercial because I couldn't find good content.
But, then, you realize that if you stay and work within your bubble, you won't get the recognition that you want. So, then, after running away from it for a long time, I decided to do TV. [My TV debut in] Anaa gave me the recognition that I never got."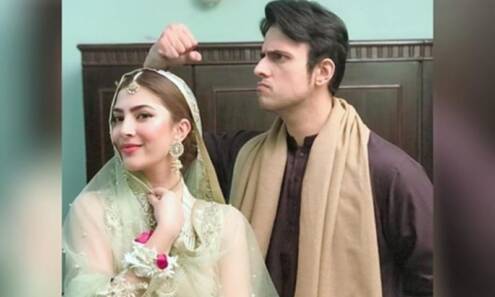 When Tony asked about sustaining popularity, Usman said "I have no plans. People have tried to scare me a lot with this, but I aim to try and select good projects. Try to challenge me." He even expressed that, he finds himself sometimes unsatisfied with the roles.
"I feel like, even now with Sabaat, I'm still looking for a role that is different and challenging. I haven't found that yet. I have started getting very skeptical about my roles, and I feel that's all I can do."
'I didn't receive many offers' – Usman Mukhtar
As his first breakthrough made him popular among the fans, so interviewer assumed that there's a ton of projects piled up for him.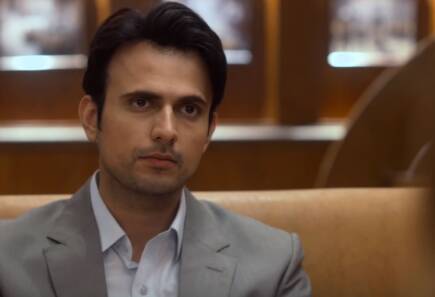 He explained, "I haven't gotten that many offers. Just a normal amount… I'm not even that selective in that I haven't picked any stellar roles so far. I don't know. I haven't been able to find the kind of roles that challenge me."
He also put some light on what kind of roles he wants to pursue in the future. He shared, "Like Imran Abbas as Bhola or Bilal Abbas in Cheekh. Zahid in Ishq Zahe Naseeb. I want to do more character-driven roles. I've only gotten one-dimensional ones so far."
'We are like siblings' – Usman Mukhtar
Everyone loved his and Naimal's on-screen chemistry that the audience even took it far beyond. There were some rumors spread as well, even both of them are married and have never seen each other in such away.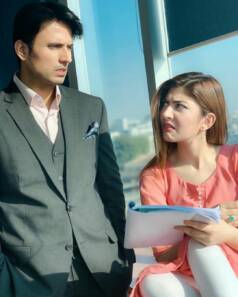 Usman who's married to a beautiful woman in her life wrote a heartfelt note for her.
Usman explained in detail, "Naimal and I never had that kind of a dynamic. We were always like siblings… people think we met on the set of Anaa, but we've known each other much longer than that.
We never thought of things that way. I think it's a compliment on our performance on screen and being able to portray that chemistry very well."
However, there can be too much of a good thing, with the couple's on-screen chemistry leading to some awkward fan encounters and a slew of memes.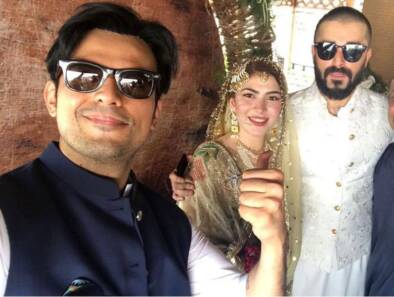 Usman revealed, "Sometimes I would get angry, because people would come up, like this aunty, she came up to me and said, 'Beta, are you okay?' I said yes and she replied saying, 'Izzah [referring to Naimal's character] is getting married to Hamza [Ali Abbasi]' and I told her I was very happy about it, but people think of the on-screen relationship as a reality."
He added, " When I went to Naimal's wedding, it was up in the mountains, and we took a few pictures together. By the time I took the 15-minute drive back to Islamabad, there were about 108 memes made on that picture."
'I have an eating disorder' – Usman Mukhtar
At last, Usman spilled some beans in his past when he used to be a hell foodie and struggled with an eating disorder. He said, "One thing that no one knows about me is that I have an eating disorder… I'm in a different phase right now where I can't eat as much. I'm on a very strict diet. Even if there's biryani being made at home, I won't have any."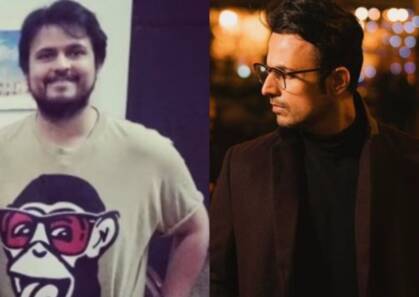 He added, "Sometimes I am on a very strict diet, but when I let it go I start eating more…. I was 138 kgs, after which I went to 83 kgs. I'm 89 kgs right now and I need to lose more weight."
He concluded the interview with some remarks on how the media industry can be improved. He shared, "I feel like we need more talent. We need better writers.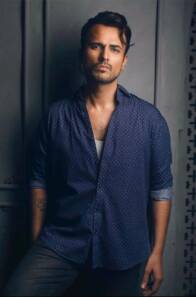 A lot of work needs to be done on sound. I feel like our sound is very weak. Scriptwriters are something we need.
The biggest problem in our films is sound though. We need to step away from the storylines about women trapped in domestic settings in our dramas." He also shared that, he was harassed and blackmailed by a woman too.
What do you think of the story? Tell us in the comments section below.