Usman Mirza, the prime accused, and his accomplices were taken into custody after the video of the assault went viral on Tuesday. Social media reports now claim that the prime accused has been granted bail.
The horrifying incident sparked outrage across Pakistani Twitter, with #ArrestUsmanMirza top trending. Twittersphere called for strict punishment for Mirza.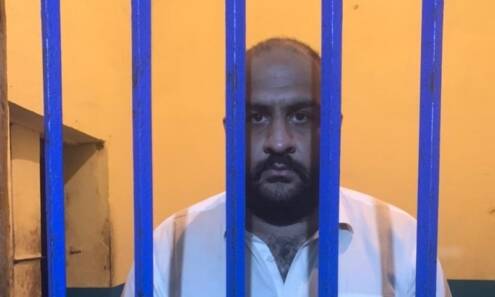 FIR registered on July 6 revealed the incident took place in an apartment building in sector E-11/2. The police came into action as a result of the uproar on social media. DC Islamabad took notice of the video. The police arrested the suspects including Mirza, and two accomplices named Farhan and Ataur Rehman.
According to details, the incident occurred two months back. Mirza along with his other accomplices barged into an apartment and shot an obscene video of a girl. He blackmailed the couple with the video and demanded money in return and warned them to make it viral in case of non-compliance.
Another victim of the prime accused comes forward
In a tweet, a classmate of Mirza unfolded her trauma. "I called him Usman Bhai. I wore a full abaya that time. Then he leaked my friends' and my phone number to half Islamabad. We were 19 then…" she revealed.
Usman Mirza bailed on the same case earlier?
In an earlier tweet, the DC said the video of the incident is a "few months old". Soon after the video made rounds, many expressed shock, anger and called out the authorities to make an example out of culprits.
Upon tracing the victims the police asked for their statement on the incident but so far they are not willing. "The boy is so frightened that he refused to give a statement and become a complainant in the case, saying the suspects would kill him and his family," police officials said. "The girl refused too," they added.
The question that arises now is why did it take a Twitter trend for the police to come into action? The accused were allegedly arrested for the same video earlier. However, they were released within a few days.
His old video from May emerged wherein he boasts that he will get arrested but will be out soon. In another video, he talks about how easily he and his friends were granted bail with his connections.
Pakistanis disappointed in the legal system
What a shame!
Last year, a Rawalpindi court found a couple guilty of raping and filming minors to blackmail them. They sold explicit videos and photographs to pornography websites for a large sum of money and ruined the lives of 45 victims.
What do you think of this story? Let us know in the comments section below.