Walking as a way to travel and explore the world, continues to raise suspicion among many people. The modernization of society, a buzzing lifestyle, and technological advancements have made our lives so fast that we cannot imagine living without transport.
Unlike other modes of traveling, choosing to travel on foot allows you to enjoy the full experience of moving from place to place. That is exactly what Usman Arshad chose to do.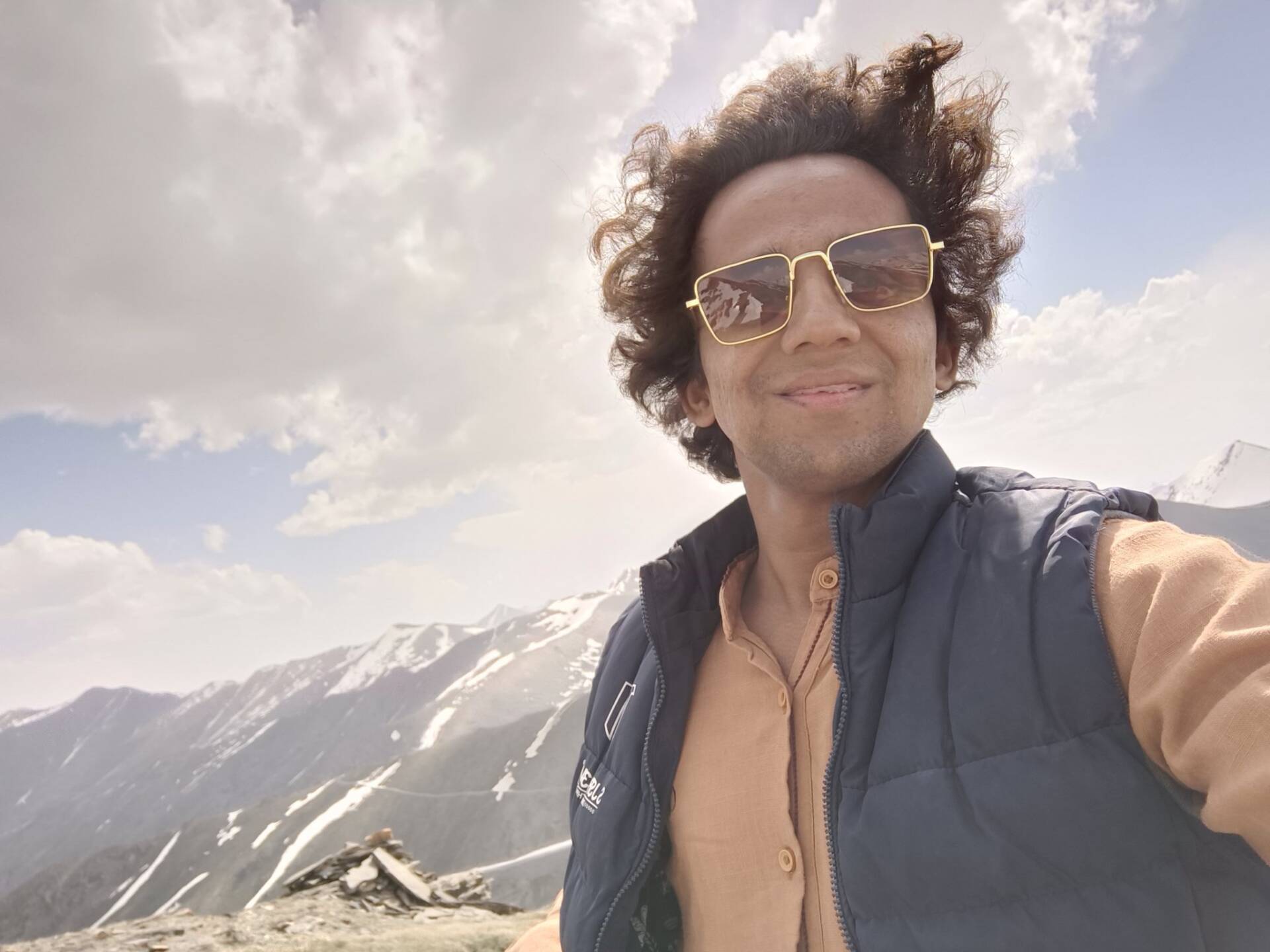 On July 27, Arshad from Okara started his journey to Khunjerab Pass on foot. He takes us along on his journey with his daily updates on Twitter.
"I traveled 32-km last night until 7:45 pm and stayed in Akhtar Abad," updated Arshad on the second day. "Yesterday, I could travel a little less, but today I will continue my journey beyond Akhtar Abad. Many thanks for the good wishes."
He traveled 43-km until 8 pm on Day 3 and stayed in Phool Nagar. It is a city located in the district of Kasur, Punjab.
His third day of traveling brought him to Lahore after 62-km.
The following day, he left Lahore and traveled through Kala Shah Kaku and Muridke on his way to Kamoke.
Having traveled 41-km, he stayed in Kamoke. The next day, he left for Gujranwala.
His journey relys soley on his feet
The painful blisters on his feet caused Arshad to decide to rest in Gujranwala.
After 41 hours in Gujranwala, he continued his journey beyond Wazirabad on day six.
"I traveled 50-km in total and stayed in Gujrat," informed Arshad. "Today, I will either stay in Lalamusa or Kharian."
Following a journey of 35 km, he stayed in Kharian Cantt. By the eighth day, Arshad reported that he would travel from Kharian to Sarai Alamgir, and possibly stay in Dina or Jhelum.
After traveling 30 km, he stayed in Jhelum. On day 9, he began his journey ahead and updated that he would stay in Dina.
He traveled 17-km and stayed in Dina. On day 10, he planned to cross Sohawa and stay in Gujar Khan.
Arshad on the 11th day of his journey from Okara to Khunjerab Pass informed that he would travel through Mandra and Rawat to stay in Rawalpindi, Islamabad.
The last update received from Arshad was on Saturday (earlier today). Approximately 2.5-km before Mandra, he took a detour to Pir Muhammad Shah Sahib's shrine.
Why did Arshad choose to travel on foot?
Arshad believes that when you travel on foot, you get to see and experience every single place you go through.
Previously, a Pakistani man walked from Karachi to Makkah for Hajj. Moreover, a few years back a guy from Lahore traveled to Karachi on a bicycle.
What do you think of this story? Let us know in the comments section below.