Pakistan film sleeping over the domestic issues and avoiding the main content. Meanwhile, Bollywood again took the spotlight with a series on Pakistan's famous location "HeeraMandi".
HeeraMandi is a known place for its controversial areas, culture, and tradition. Bollywood's successful director Sanjay Leela Bhansali grabbed the opportunity to create something on it and went on with it.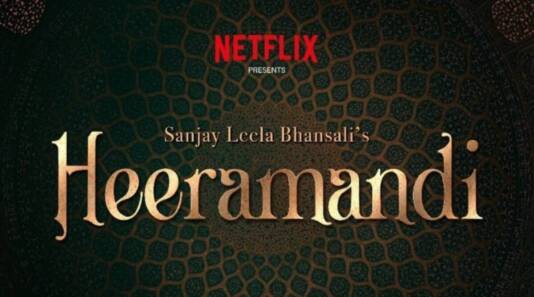 It will explore the hidden harsh reality of the HeeraMandi, kothas, politics, and their culture. No doubt you will witness grand sets as it's Bhansali's series.
Till now Huma Qureshi and Sonakshi Sinha are cast for the series. The moment Indian news outlet revealed the news of HeeraMandi, in Pakistan there was chaos by the celebrities who went up and comment against it.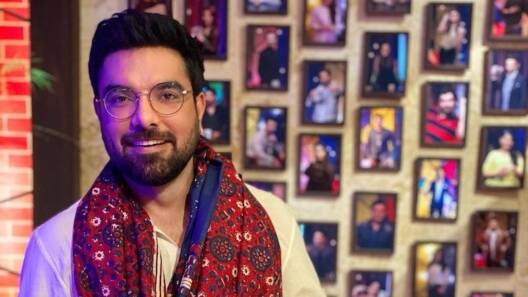 Yasir Hussain recently went on a verbal fight with Nausheen Shah. He was the most frustrated person who reacted and criticized the media for letting Bollywood make a movie on our culture, that should be done by us not them.
Yasir Hussain deeply showed his concern about the movie and wrote "then we'll say everything was portrayed incorrectly. I don't know when we'll talk about our things when we'll tell our own stories."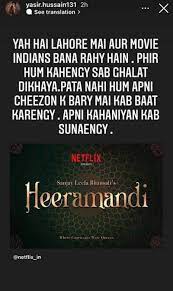 After Yasir Hussain, Ushna Shah took the limelight and criticized Heeramandi and the director of the series.
Ushna Shah Reacts On HeeraMandi & Bhansali
As everyone's aware of how Pakistani celebrities reacting to this project and expressing their frustration. Ushna Shah also joined the league and commented on the news post.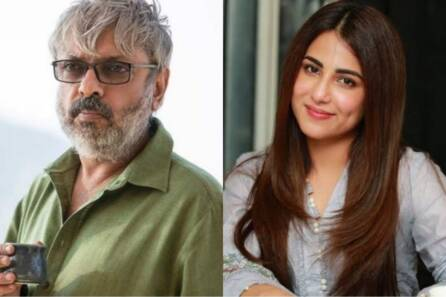 She said, "It's not him to make! It's not theirs to make! This is so infuriating!" Sooner she also wrote a detailed note in which she elaborated her stance on it.
"Netflix doesn't fund original projects for Pakistan. This is an opportunity taken away from Pakistani directors and filmmakers. Collaboration is one thing but this is appropriation."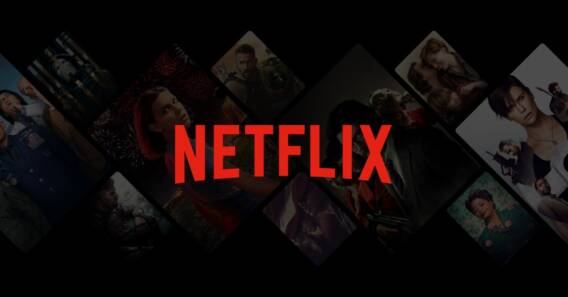 She didn't stop and went on with the major points which have a high view. She further added,
"Heeramandi is set in Lahore which is in Pakistan, and even if we abide by the pre-partition argument: Mughal history is often denied by India and it is what Pakistani history is set on (school books, etc).
India has a plethora of rich cultures and history to base films on, whereas we predominantly relate to the Mughals. This would be like a Pakistani director making Mahabharata."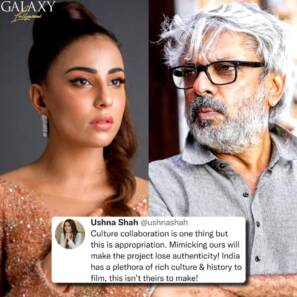 She continued, "Plus it would lose authenticity: The Urdu language with Farsi roots always seems pretentious when one sees it in Indian films, we can't do Sanskrit like them and they won't be able to do this like us."
Sanjay Leela Bhansali "Taking opportunities"-Ushna Shah
Ushna after the film started bashing Bhansali as he's taking opportunities from the Pakistani artists. "We have so many young filmmakers who have studied film and would dedicate their blood and sweat to make this as authentic as possible, they're simply not given the chance.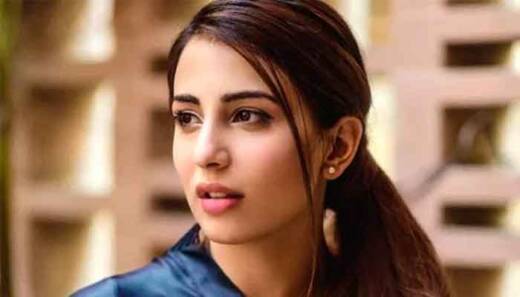 Even the descendants of Heera Mandi occupants still live in Lahore. SLB would have made it beautiful, but it would have been even better having they made it a collaboration with say, Saqib Malik. That is my opinion and I'm sticking to it."
Bhansali & Netflix Happy With HeerMandi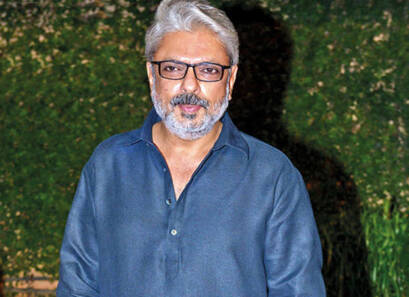 Sanjay Leela Bhansali in his earlier interview revealed that Netflix loved the idea of 'Heeramandi'.
He said, "finally when we presented it to Netflix, they loved it and they thought it had great potential to make a mega-series. It is very ambitious, it's very big and vast. It tells you the story of courtesans."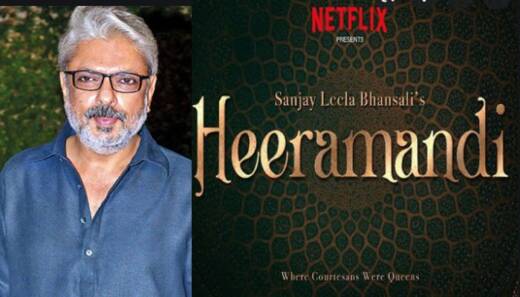 Bhansali added, "They kept music, poetry and dance and the art of living. It shows the politics within the brothels and how to emerge as the winner. It is a difficult one but I hope we come across with flying colors this time."
Ushna is not the second one who came up and spoke about how Indian's makings movies on our culture and stories. Hira Tareen and Noushey Ashraf were also part of the raising their voice against the series that should have been made by Pakistani directors.
What do you think of the story? Tell us in the comments section below.