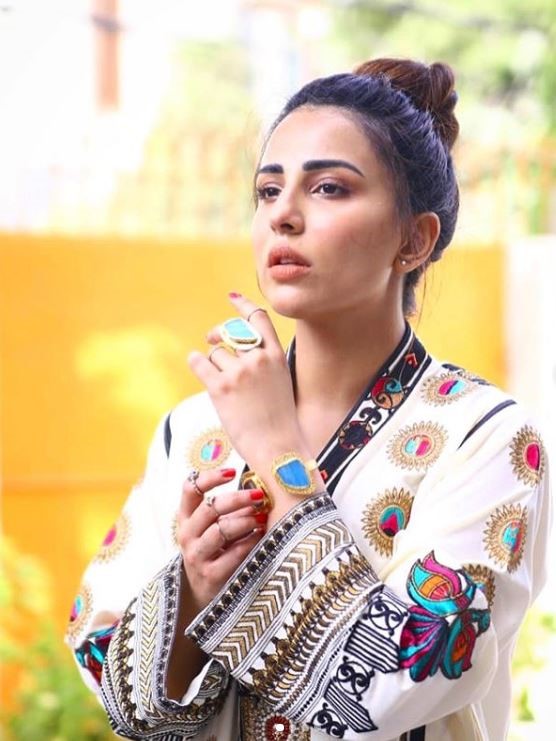 Recently, Ushna Shah was on Iffat Omar's show 'Say It All', where she discussed everything in detail from social media controversies to life in the spotlight.  Posting a caption on her Instagram platform, Ushna stated the plight of artists facing scrutiny overexpressing themselves. In the show, she clarified the popular 'pizza boy controversy'.


'When you forget that there is a person within a personality, make their name into a verb and violate their being, you butcher a piece of their soul.' – Ushna went on to describe how cyberbullying and picking people apart not only affect them but their loved ones as well. The 'pizza boy tweet' was the start of a vicious cycle of online trolling. Ushna's stance on anti-bullying was not focused on, instead she was judged by strangers online who decide what her tweets mean. The "pizza boy tweet" described a comical situation with a delivery boy, who came to the star's house pretty often, who she jokingly coaxed into coming into her home and not being afraid of her friendly pit-bull, Narco.
The key term, 'mard bano', was something Ushna reflected on as a feminist, stating how she thought about why she tweeted that term, hearing it everywhere in the industry. Using the platform to explore ideologies and the concept of gender roles, Ushna brought up the bigger picture about how she didn't realize that the term promoted (said) roles, and why people say 'mard bano' in the first place, which was ignored and instead the tweet itself garnered an inflammatory reaction.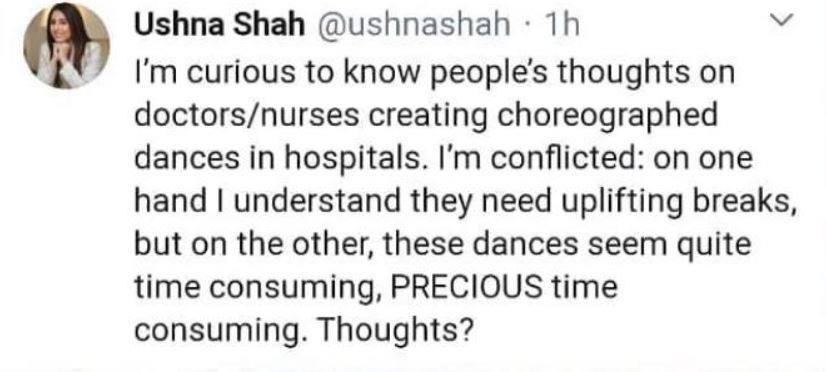 Subsequently, another headline erupted in the media circuit, sending the internet into a frenzy with "Ushna Shah thinks doctors are wasting their 'precious' time" whereas the artist herself is close friends with doctors and has in fact paid due homage to them. Asking a question turned into a tirade of angry online trolls misinterpreting the artist's tweets. On 'Say It All', Ushna points out how after seeing a long and heavily choreographed video, she simply felt it might be a little insensitive to those who have loved ones suffering. A viewpoint that was shared and backed by people in the UK via an article regarding the NHS and dance videos, as well as being covered by BBC.
The term "controversy" emerges over the smallest unfiltered opinion, where the Balaa star seems to be a constant target regarding her self-expression. Previously, other tweets have propelled cruel headlines and promoted bullies with an agenda to internalize Ushna's tweets without being cognizant of their meaning. Being an artist is not subsequent to being a Politician, where things have to be carefully planned.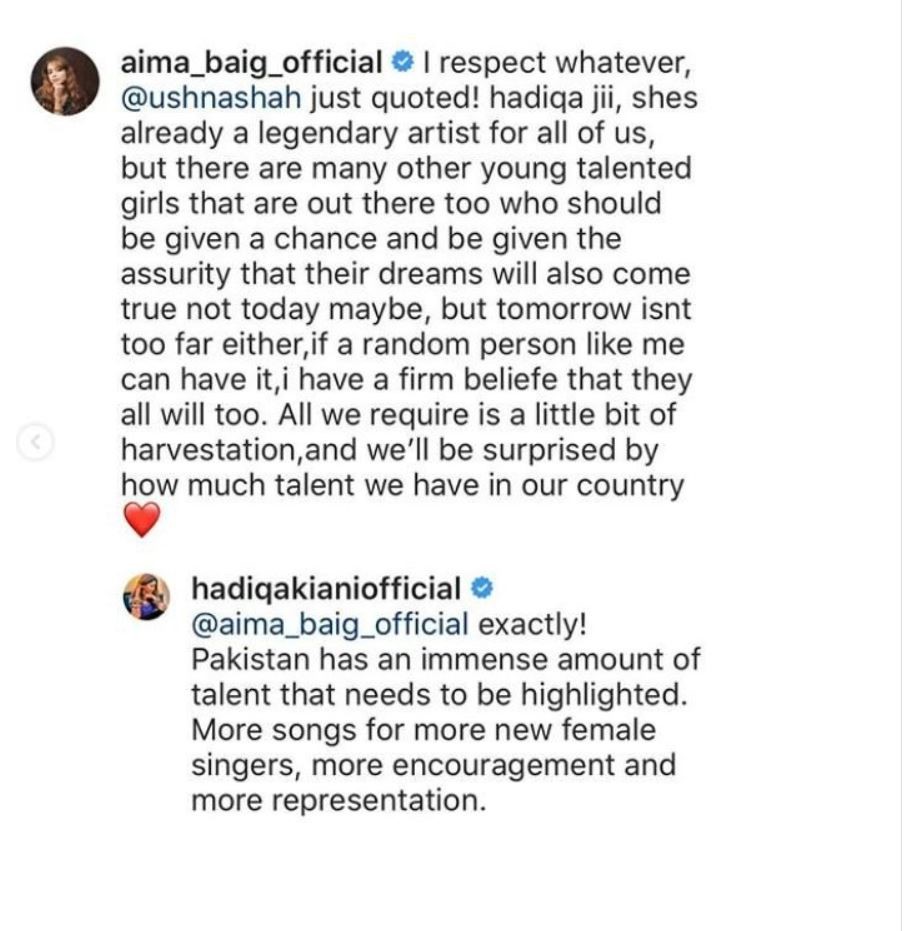 The Lashkara actor disclosed how despite being strong, it affects her and her mental health to be targeted time and time again. So much so, that Ushna could not even ask a question about Dirilis Ertugrul without the headlines reading "Ushna Shah is jealous of Ertugrul and Turkish Actors" followed by a flow of misdirected hate.'I am not a manufactured piece, it's a different job to be an artist and it's a different job to be a celebrity.' Ushna said on Iffat Omar's show. Similarly, when appreciating vocalists and female artists such as Aima Baig and QB (Qurutulain Baloch), the headlines came out that "Ushna is insulting Hadiqa Kiani" spread like wildfire, without merit. Eventually, the whole matter became a feminist movement, Ushna told Iffat Omar, 'I believe Aima is also a woman, QB is a woman,' Ushna expressed how anything she says is misquoted, misinterpreted or exaggerated in the most negative way.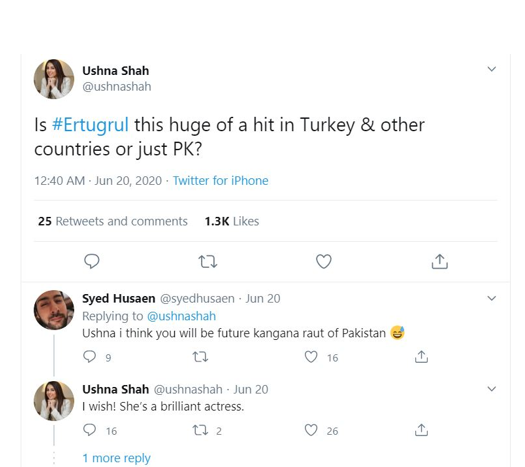 Focusing on how Ushna Shah is a person and an artist, not a celebrity, she does not wish to pose as a pristine manufactured person, whatever she says are normal discussions people have every day. Being in the spotlight does not give anyone the right to ridicule and bully somebody for having a mind or being curious. Although Ushna is an artist she admits to being a person, apart from her craft, and not to be put on a pedestal. She clarifies how being a human being, she is entitled to her own opinion and dynamic with her fans, as long as it isn't bullying anyone or putting people down. It is the public and the media that give unnecessary attention to silly or comical tweets and over-exaggerate the matter.