Dr. Maha Shah's untimely demise has raised a lot of questions. People are concerned with what actually made the young daughter feel compelled to take her own life or is there more to the story. However, actress Ushna Shah has come forward to support Junaid in doctor Maha case.
While the bereaved's family was already going through a hard time, Pakistani actress Ushna Shah might have caused the family to feel worse. Unknowingly, the actress is in good terms with Junaid who is a suspect in the case.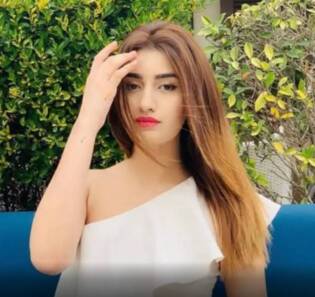 Finally, after continuously bullying Dr. Maha's family incessantly and using her power as a celebrity, Dr. Maha's cousin has finally stepped up and had enough of the actress's "empty threats".
Taking to his social media, he opens up about the alleged abuse and Shah.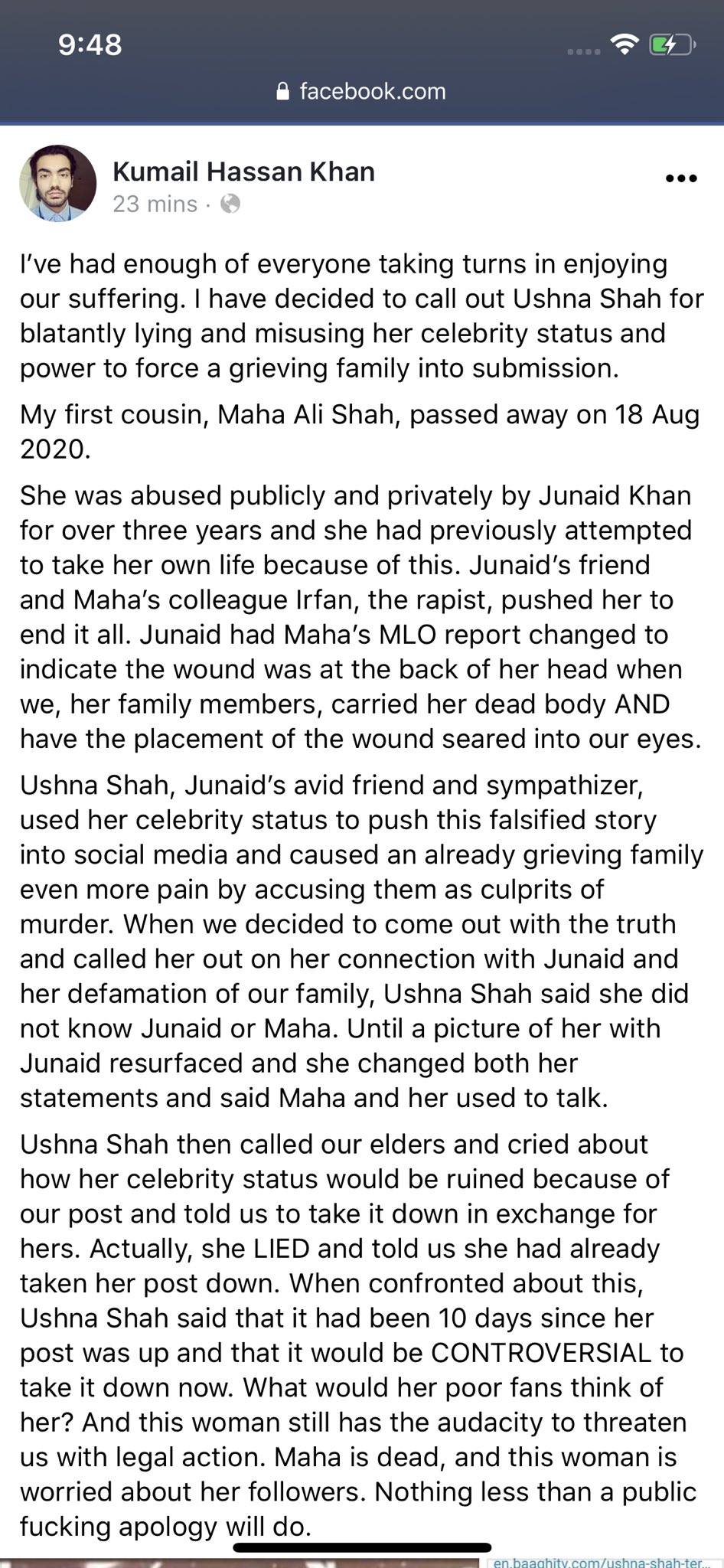 It was completely shocking to see the actress, could act so harshly especially towards such a sensitive issue. What makes matters worse, is that she is good friends with Junaid, who is now a suspect in the Dr. Maha case.
What is even more surprising that Shah took a controversial road and would stoop to this level. She also has been falsifying the story and using it as a medium to gain public attention.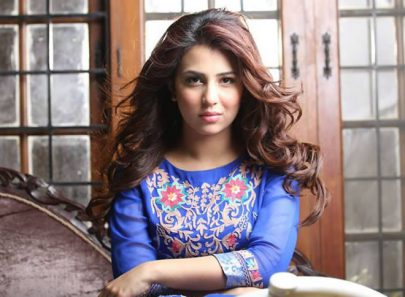 It is to also note that Shah bullied the family for not leaking her actual image out on social media for the sake of preventing followers.
Twitterati are enraged
The minute the news broke out and Kumail, Dr. Maha's cousin opened up about her behavior with the bereaved's family.
People are calling her out for being equally a hypocrite as much she had spoken on the matter, a little while back.
Simultaneously, people are also calling out Ushna Shah for using her status and power influence in an abhorrent way.
Some even are schooling and roasting Shah for being insensitive towards Dr. Maha's family by falsifying the news as a practice of honor-killing.
However, Ushna Shah has neither commented nor spoken against the matter of how the backlash she is facing as of yet because of supporting Junaid in doctor Maha case.
We hope that she has some logical reasoning and answer for her insensitive approach and behavior towards Dr. Maha's family.
In addition, we offer our condolences to Dr. Maha's family and hope that justice serves soon in the case and the actual culprits are caught soon.
What do you think of the story? Tell us in the comments section below.