Our problematic obsession with white skin continues in 2022. How can we tell? Look no further than the comments below actor Ushna Shah's recent Instagram post.
The actor lately shared multiple pictures from her trip to Austria, including one of her hand holding an ice cream cone. "I got to see some European history. They got to see a brown person," Shah wrote in the caption. Unfortunately, not everyone shared her pride in the comment section.
Swipe right to see the pictures:
The color of Shah's hands was criticized by some users as "dark" and in need of adjustment. Others advised the Parizaad actor to whiten her hands with makeup or a filter.
"Everything else is fine ma'am but maybe you forgot to apply a filter on the picture with the cone, your hand looks lovely," an Instagram user said mockingly.
"Sister, you should apply makeup on your hands too, they're very dark," said another user.
Hits back at trolls
The Thoda Sa Aasman actor, however, did not take long to respond to the hate. She owned her brown skin with pride, calling users out for clinging to Eurocentric ideals of beauty. Shahreposted the ice cream cone photograph on her Instagram Story and pointed out why her "tanned hands" appear as they do.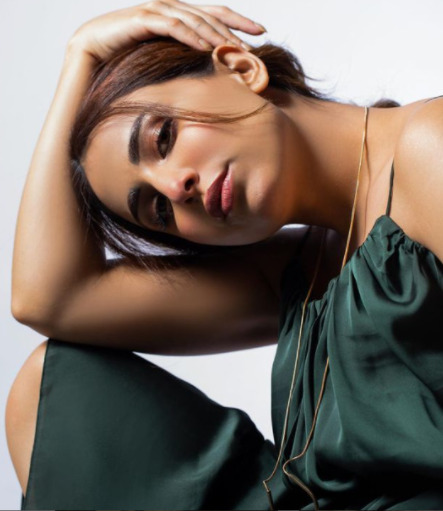 Shah said, "The amount of nonsense comments from my fellow brown-skinned Pakistanis about the color of my hands in this picture. I drive, I walk in the sun, I am tanned. I am a BROWN PERSON."
"My beautiful brown skin tanned hands look amazing with my pink nails why would I hide or filter [th]em?" she went on, asking users to move on from their colonial past. "Leave the servitude of the British, it's been a long time to 1947."
It is good to see Shah and others stand up to haters and own their skin tone with pride.
The complexes, that privilege white over dark, have been prevalent all over the world for a very long time. That being the case, fairness creams have been benefiting from this mindset for years now. However, the latest research found mercury poisoning in skin lightening creams sold online.
It is common for girls in India and Pakistan to be told not to drink tea because it will make them darker. Even newborn babies are massaged with 'ubtan' in order to make them fairer. In other words, you can't be pretty if you aren't fair.
Many Pakistani celebs have previously landed in hot water for promoting beauty creams amidst all the colorism controversy. When Ayeza Khan opted for an ad where she gave the credit for her success to a beauty cream, Amna Ilyas called her out.
What do you think of this story? Let us know in the comments section below.