On-screen couples mostly get linked by media and shower the rumors of them dating each other. Every celebrity has been facing such a scenario till now and currently, Usama Khan comes under the radar.
Usama Khan who is currently playing a couple in Aik Sitam Aur is rumored to be dating in real life too. There was no statement released by Usama or her co-star up till now when they appeared for an interview on public demand.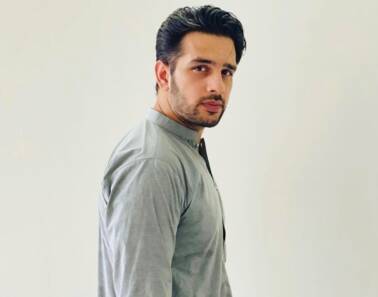 During the interview, the same question arose and Usama Khan broke the silence on the matter once and for all. Highlighting the rumors, Khan said he was offended by the term "dating" and wants all the gossip-mongers to sit down once and forever.
Usama Khan clearing the air about his dating rumors
On Wednesday, Usama Khan took the matter on his Instagram account, where he penned down a note that clarified he's not dating Baloch. Without taking any names, he wrote, "My family will never allow me to date, anyone. Those are my family values and I do have a few friends in this industry. 'Date' isn't a nice word. I'd better be nikkah-fied than be dating anyone."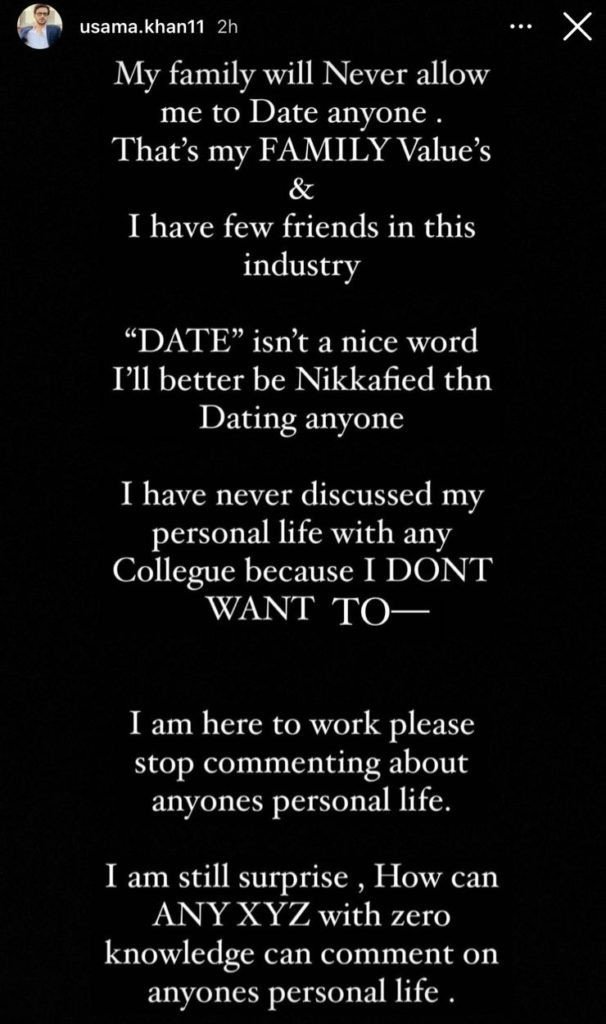 He openly claimed that he has always kept personal and professional life separate by choice. The actor was also surprised to see strangers spreading rumors about him. "I have never discussed my personal life with any colleague because I do not wish to.
I'm here to work so please stop commenting about my or anyone's personal lives. I am still surprised about how any x y z person, with zero knowledge, can easily comment on anyone's personal life."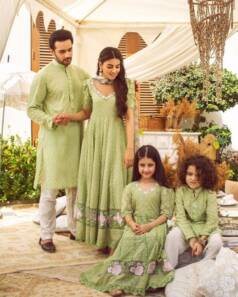 Although they are not real-life couples, the on-screen chemistry as Ushna and Shehroz in Aik Sitam Aur grabs everyone's attention. But the fans are complaining that there are very few romantic scenes than they'd want them to be.
Both of them felt the same
While talking to the local publication, both of them agreed that the scene could have been more romantic but whatever was written in the script shows. "The script had that much. It's not like there's no romance. We do scenes together," said Baloch.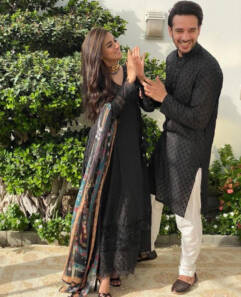 Usama Khan further added that "where the two felt they could improvise in situations, they even created a few shots to add the wholesome love-struck feeling to it. In fact, we even added a few scenes. The one where a night after a wedding, she comes out to serve breakfast and I help her with the juice."
The host also recalled a few scenes which were "cute and realistic enough but definitely felt incomplete given how you'd think the love shown will get deeper and it doesn't."
When an interviewer asked both of them about signing the serial, Khan asserted that he had faith in the director and the production so those were his top two reasons. Other than that, it was his character's anger that attracted him.
 "Normally whenever I get a script, my first filter goes through my mom. She reads the first 10 episodes and decides for me. So I gave her this script and another one, and she eventually chose Aik Sitam Aur. After that filter, when I read it for the first time, I saw the anger in Shahroz.
I had never done such a role, I thought I couldn't do a harsh young man's role either so I wanted to experiment with emotions."
Doubts about character
Initially, Baloch was skeptical about her character, but later with the unique dialogues and progress of the role, she liked it. "All characters I've done so far are either where I'm a damsel in distress or where I'm playing a villainous role. This one, Ushna, was different. She had a voice, she was not crying all the time.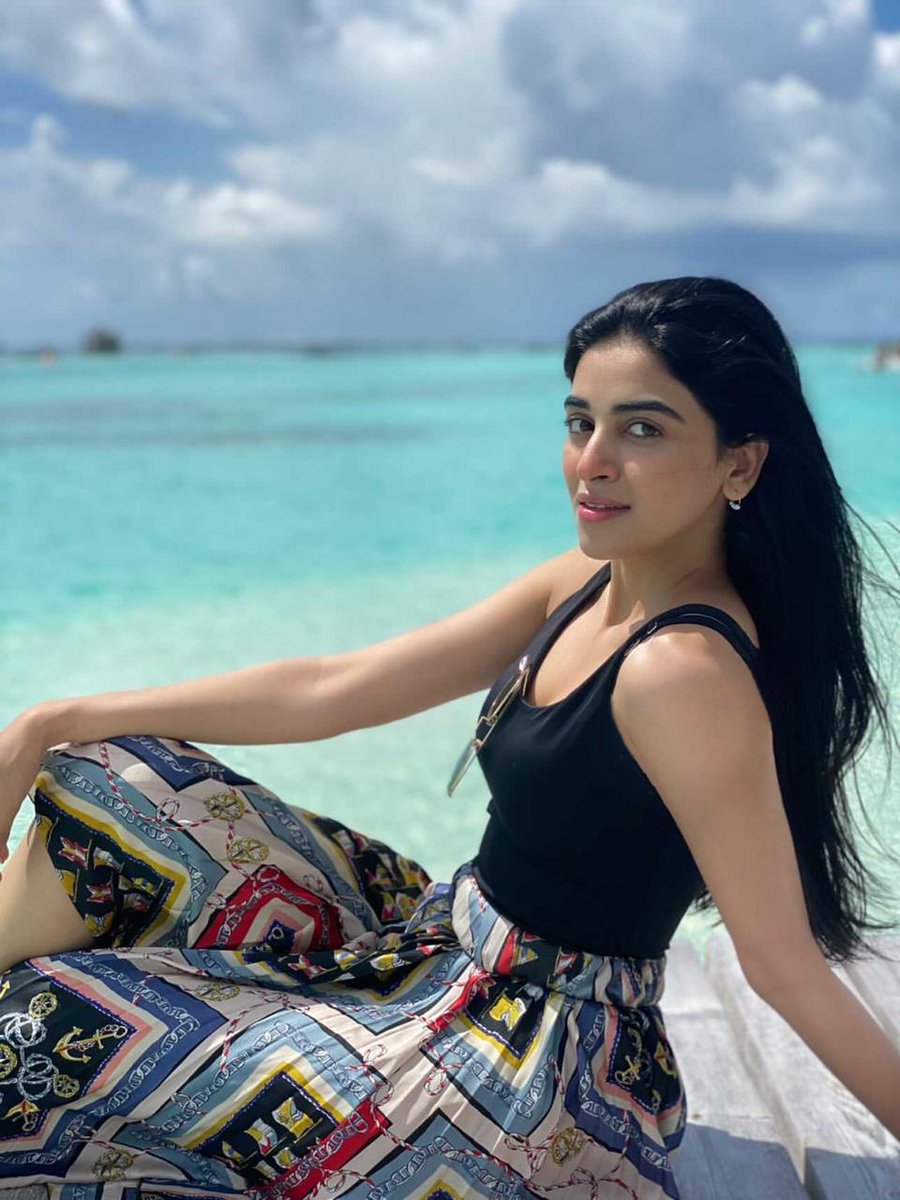 She's still a little submissive but plays it smart but saying what bothers her. People love her for who she is and are slightly intimidated by her loud profile."
When the host asked them if the two are getting roles they think they deserve after giving their solid performances for the past years, Khan gave a big nod. "I think I am," said the actor humbly after naming how his presence and dialogues mattered in Ishq Jalaibee and the Hadiqa Kiani and Bilal Abbas-starrer Dobara.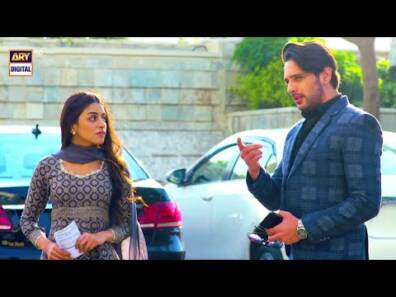 Regarding her projects, Baloch went with a positive approach and shared that she's happy so far with the projects she's been doing. "As new actors, we need scripts to learn how to face the camera, carry our looks, and wardrobe and dialogues. Doing one project after another, you get noticed.
What I like in this industry is that people hardly see friendships and connections these days. People notice your work, applaud you for it and offer you for your talent," she said.
The long journey up ahead
Upon asking about entering the big screen, both of them stated that they have a long journey ahead and aren't prepared for the big screen yet. Baloch added that she gets offered more films than dramas.
The duo also shed light on how they are on sets together after doing three projects together. Laughing out loud, Khan shared, "You'd assume the chemistry you see on screen would be reflective in real life too but no. We fight a lot. We're both in our respective rooms, we fight, we do our scenes, and then we go. It's not like we're best friends in real life."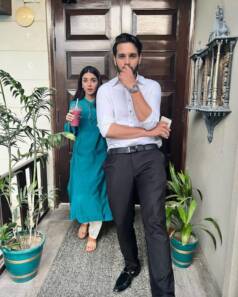 Anmol complained, "The problem is that once a couple gets hit, people say 'now get married.' I get so many comments and DMs. I'd like to tell them the chemistry is only on screen. We're very different in real life."
Usama Khan was part of the Dobara that caught everyone's attention and the last episode made everyone fall in love with it.
What do you think of the story? Tell us in the comments section below.