US-led coalition airstrikes destroyed grain silos and other targets in parts of northern and eastern Syria dominated by Islamic State, killing civilians while only wounding ISIS fighters, according to an organization monitoring war in Syria.
The aircraft may have mistaken the mills and grain storage areas in the northern Syrian town of Manbij for an Islamic State base, said the Britain-based Syrian Observatory for Human Rights. There was no immediate comment from Washington.
The US military responded to the claims later Monday morning, according to Source , saying that Islamic State vehicles were adjacent to the grain storage facility, and that there is no evidence of civilian casualties.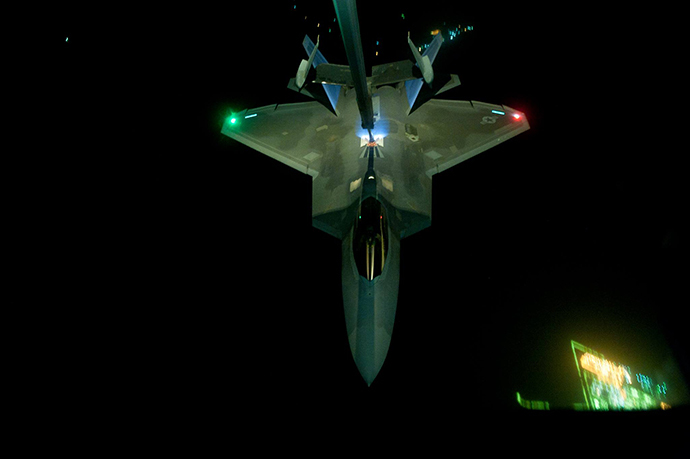 The destruction of grain silos in Manbij only killed civilians, said Rami Abdulrahman, the head of the Observatory, which claims to have a network of sources throughout Syria.
"These were the workers at the silos. They provide food for the people," he said Monday. Abdulrahman could not offer an exact casualty count.
Relate : US, defending Kurds in Syria, expands airstrikes against Islamic State militants
The strikes in Manbij appeared to have killed only civilians, not fighters, said Rami Abdulrahman, who runs the Observatory which gathers information from sources in Syria.
"These were the workers at the silos. They provide food for the people," he said. He could not give a number of casualties and it was not immediately possible to verify the information.
Manbij sits between Aleppo city in the west and the town of Kobani on the northern border with Turkey, which Islamic State has been trying to capture from Kurdish forces, forcing tens of thousands of Syrian Kurds to flee over the frontier.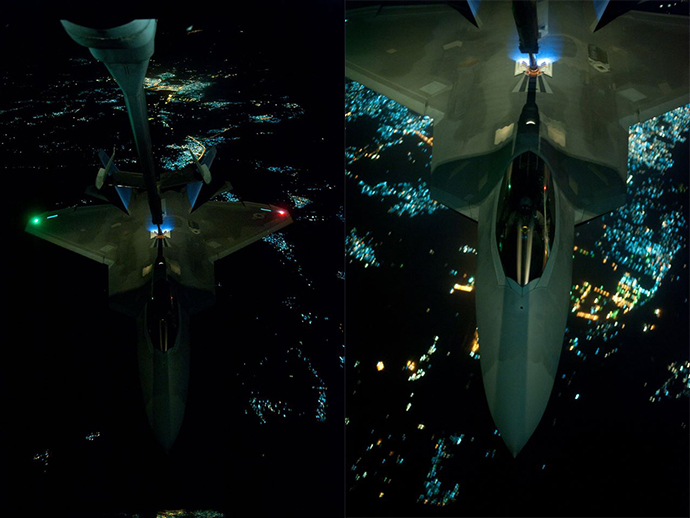 Syria's army also carried out air raids in Aleppo province overnight, targeting areas east of Aleppo city with barrel bombs and other projectiles, the Observatory said. The army also carried out air strikes in Hama in western Syria.
Forces loyal to President Bashar al-Assad have been battling Islamist fighters around Aleppo, which is held by a number of groups in Syria's war
In eastern Syria, U.S.-led forces bombed a gas plant controlled by the Islamic State outside Deir al-Zor city, wounding several of the militant group's fighters, the Observatory said.
The United States has said it wants strikes to target oil facilities held by Islamic State to try to stem a source of revenues for the group.
The raid hit Kuniko gas plant, which feeds a power station in Homs that provides several provinces with electricity and powers oil fields generators, the Observatory said.
U.S.-led warplanes also hit areas of Hasaka city in the north east and the outskirts of Raqqa city in the north, which is Islamic State's stronghold.
Source: Reuters