The US has been warned by Ugandan police of a "specific threat" of an attack on Entebbe International Airport, 35 km from the African country's capital Kampala, on Thursday night.
The US embassy in Uganda stated that it was handed information by the Uganda Police Force describing a "specific threat to attack Entebbe International Airport by an unknown terrorist group today, July 3rd, between the hours of 2100-2300 [1800-2000 GMT]."
Anybody with plans of passing through the airport should review their travel plans in accordance with the new information, the embassy said in the release published on its website.
The embassy went on to warn of "the continued threat of potential terrorist attacks in the country." Among potential terrorist targets are "hotels, restaurants, nightclubs, shopping malls, diplomatic missions, transportation hubs, religious institutions, government offices, or public transportation."
Uganda has been no stranger to terror threats this year. In May, the US issued a warning announcing a specific threat to churches, saying terrorists were "preparing to strike places of worship in [the capital of] Kampala… including some that may be frequented by expatriates."
[satellite auto=off caption=on thumbs=off]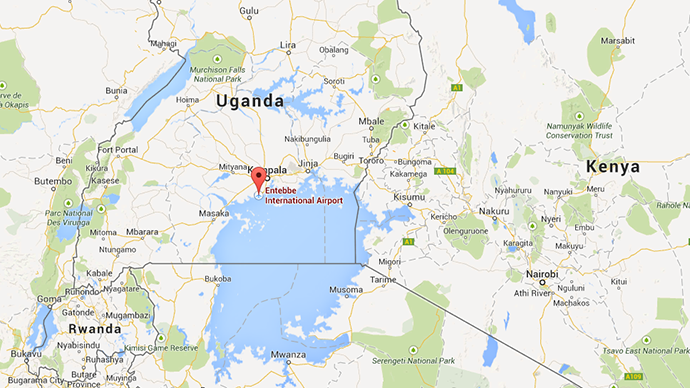 While the source of the threats is still to be identified, in the past fingers have been pointed at Somali-based terror group, Al-Shabaab. Uganda and Kenya are key contributors of troops to aid the African Union Mission in Somalia; Islamists have carried out revenge attacks in both countries.
The conflict has spilled into neighboring Kenya as a result of that country's contribution to the African Union forces operating in Somalia. At least 50 people were killed during a raid on a coastal Kenyan town in mid-June, which Al-Shabaab took responsibility for.
It was revealed on Wednesday that American military advisers have been operating secretly in Somalia since around 2007. Somalia's battle with Al Shabaab has been ongoing for the last seven years.
The threat evokes memories of counter-terrorist hostage-rescue mission Operation Entebbe almost exactly 38 years ago on 4th July 1976. A week before the operation, an Air France plane had been hijacked and flown to Entebbe airport. While some 47 non-Israeli passengers were released, over 100 Israeli and Jewish hostages were held.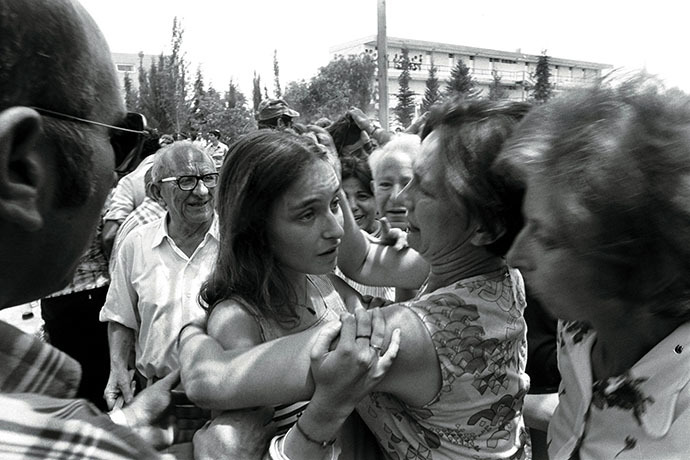 After the week had passed, and plans were formulated, Israeli commandos rescued the majority of those who were being held by the hijackers at the airport after 200 elite troops were flown in 2,500 miles from Israel. The 35 minute standoff which ensued saw some 20 Ugandan soldiers die, along with all seven hijackers and three of the hostages.
First Published In RT, 3rd July, 2014.