When we talk about adorable celebrity couples of Pakistan, both Urwa Hocane and Farhan Saeed are difficult to miss. From their beautiful wedding to the glamorous lifestyle, both have set multiple couple goals. However, recent rumors claimed that both have mutually decided to separate and get a divorce, but Urwa's father breaks the silence and just shut down all the widespread rumors.
The rumor of Pakistan's beloved celebrity couple Farhan and Urwa splitting caused panic all over social media. In fact, many media outlets claimed that both might even be heading for a divorce.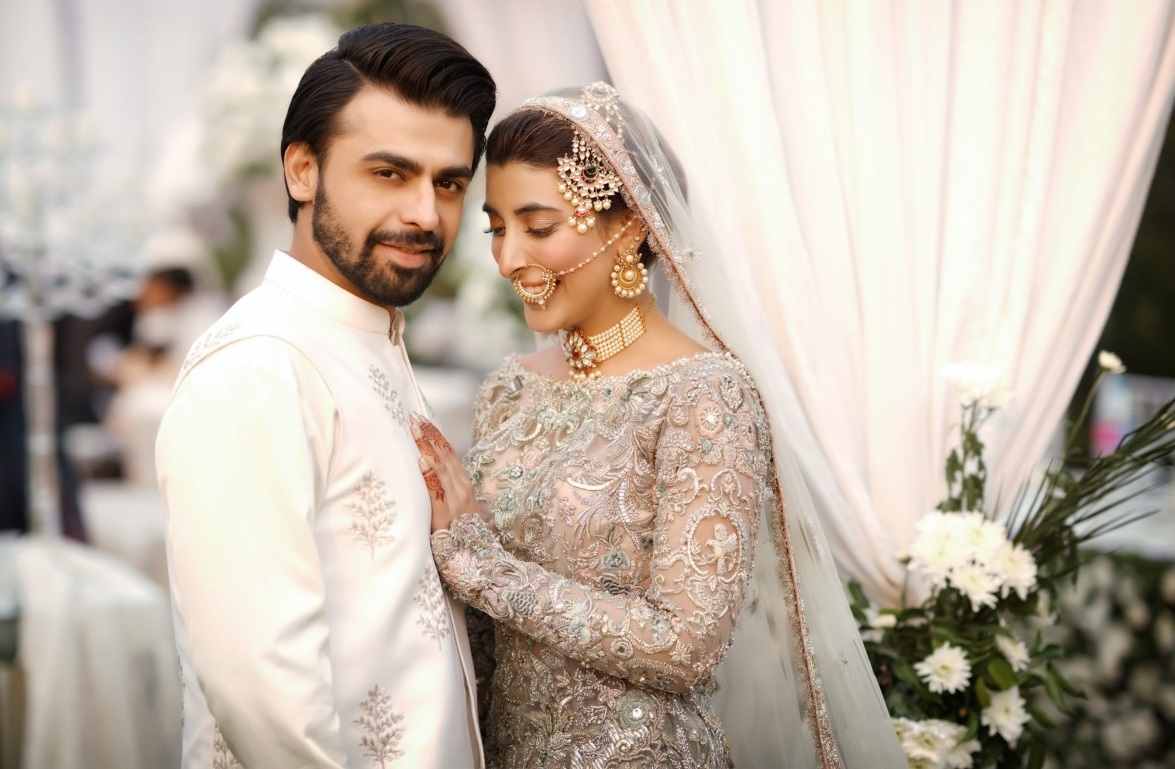 It is truly sad to see any couple split up after they have shared years of love. The adorable duo was one of the first young celebrity couples who paved the way for many recent young celebrities marrying and continuing to build their careers alongside their very active private lives.
But hearing such a heartbreaking rumor left the fans quite shocked. Sources revealed that the reasons behind their separation remain mounting tension and irreconcilable differences between the two.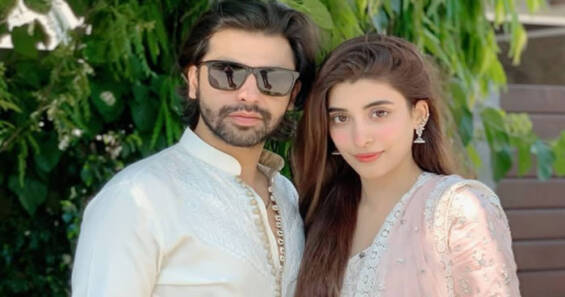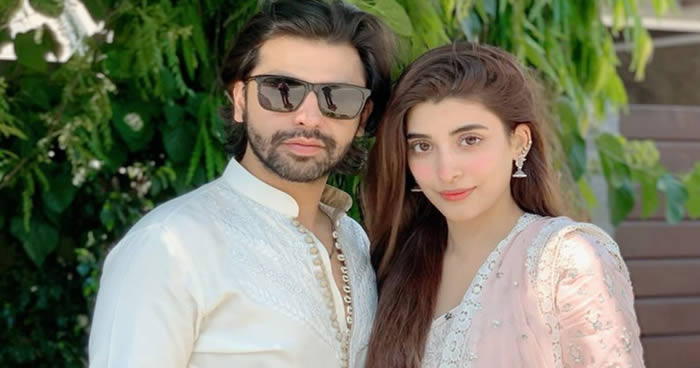 Following the rumor outbreak on social media, Mushtaq Hussain, father of Urwa breaks his silence, termed the news of his daughter's separation and divorce as false. In addition to this, he claimed that his daughter and son-in-law are living a happy life.
While responding to the curiosity of the fans, Hussain refuted the rumors and said that the couple is living happily.
"Please don't spread misinformation. There is nothing in court and both are living happily," one of his comments reads.
Here's one of his comments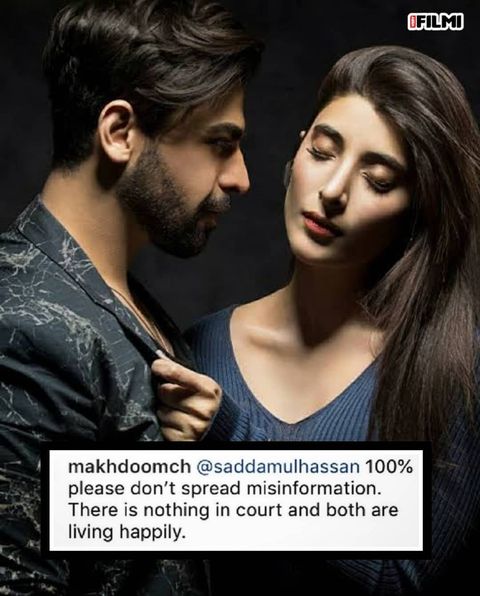 However, an official statement from the duo is yet to clarify the situation of their marriage. Nor have they talked about it publicly. In fact, Urwa's sister Mawra Hocane has also not made any statement in this regard yet.
It is pertinent to mention here that the couple has not deleted each other's pictures from their social media. More so, both seem to be following each other as well.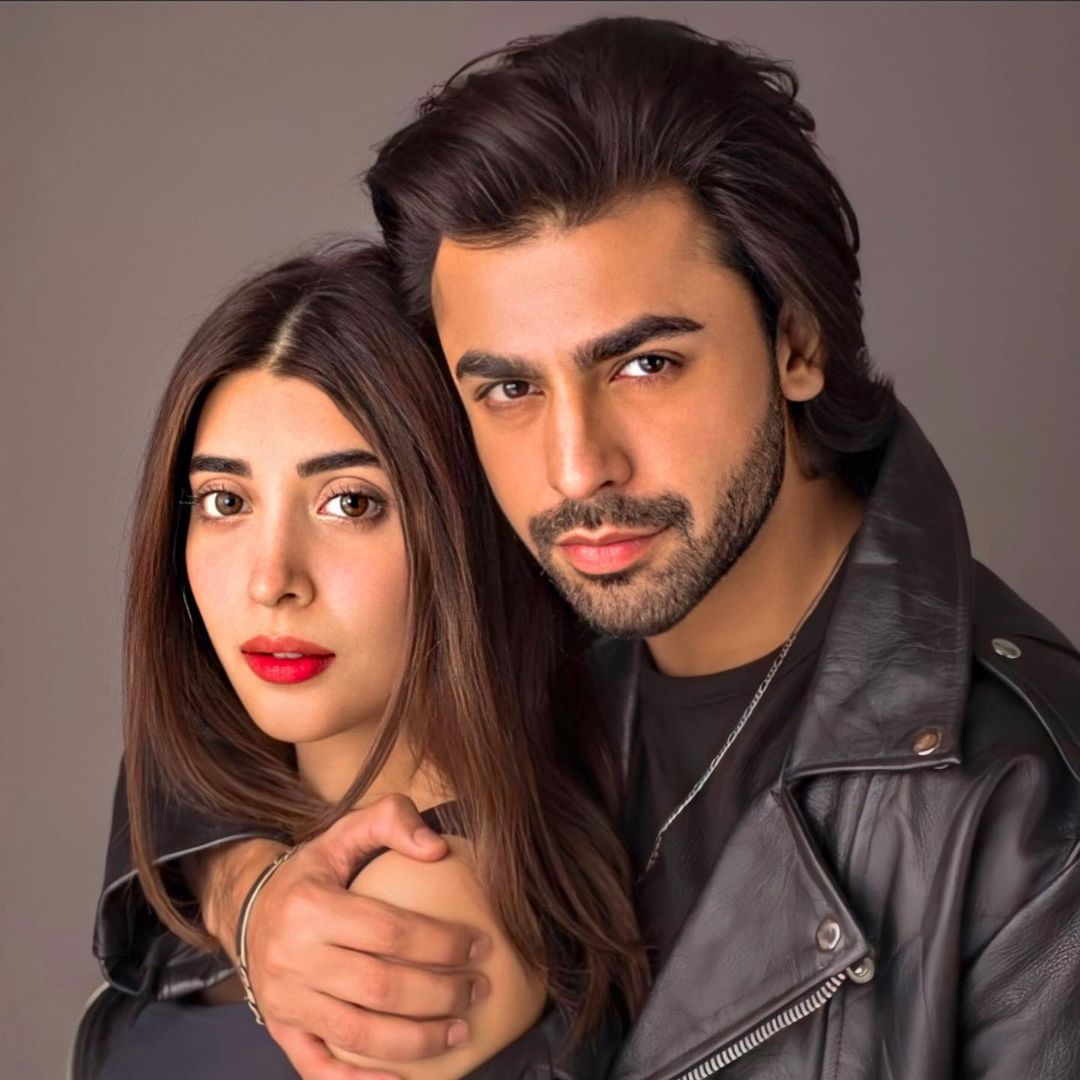 As of now, fans seem quite curious to find out more details. We still have no clue whether the rumors are true since the couple is not breaking their silence on the matter. They are neither denying it nor accepting it, which makes it seemingly fishy.
Both the stars tied the knot back in 2016. And to stay they keep us hooked with their adorable couple goals vibe is for sure an understatement. The couple knew how to keep things sizzling and make their fans love them for their breath-taking pictures.
While we await the couple banishing the rumors, here's wishing the duo that made 'couple goals' a reality, lots of love and support during what must be a very trying time for them as a couple.
What do you think of this story? Let us know in the comments section below.