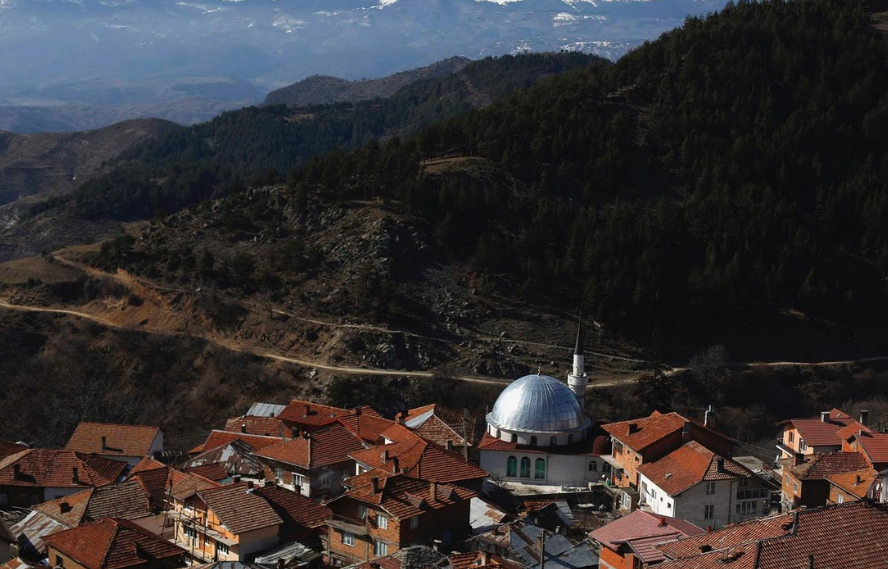 In the southwest Bulgaria, a remote mountain village called "Ribnovo" still has its traditional winter marriage ceremony alive despite decades of Communist discrimination.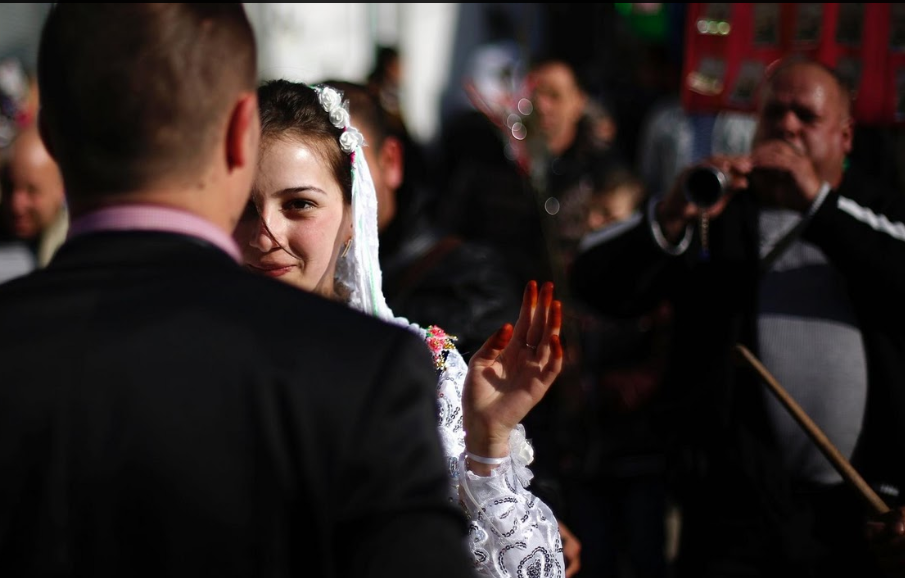 However, many men are forced to seek work abroad because of the poverty of this village.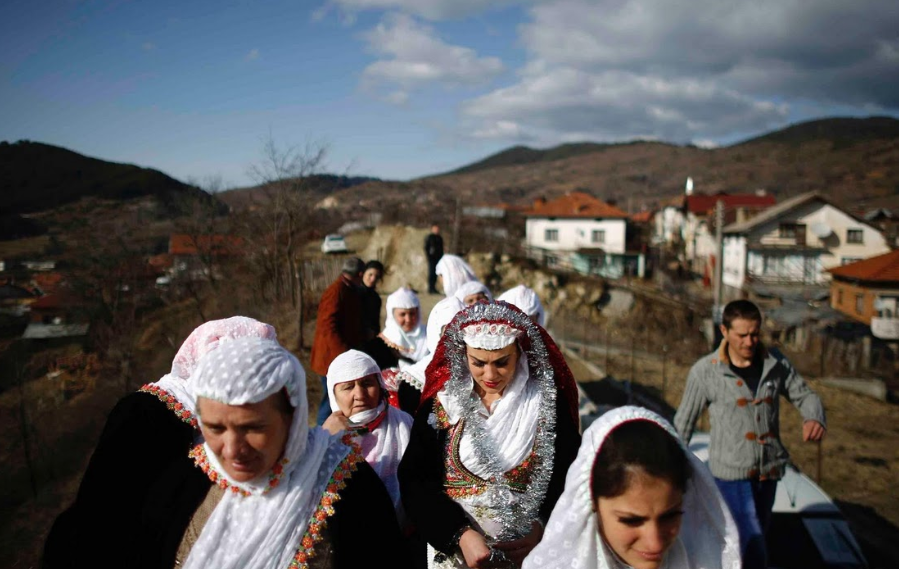 The ritual of this winter wedding was resurrected with vigor among the Pomaks-Slavs, who converted to Islam under Ottoman rule.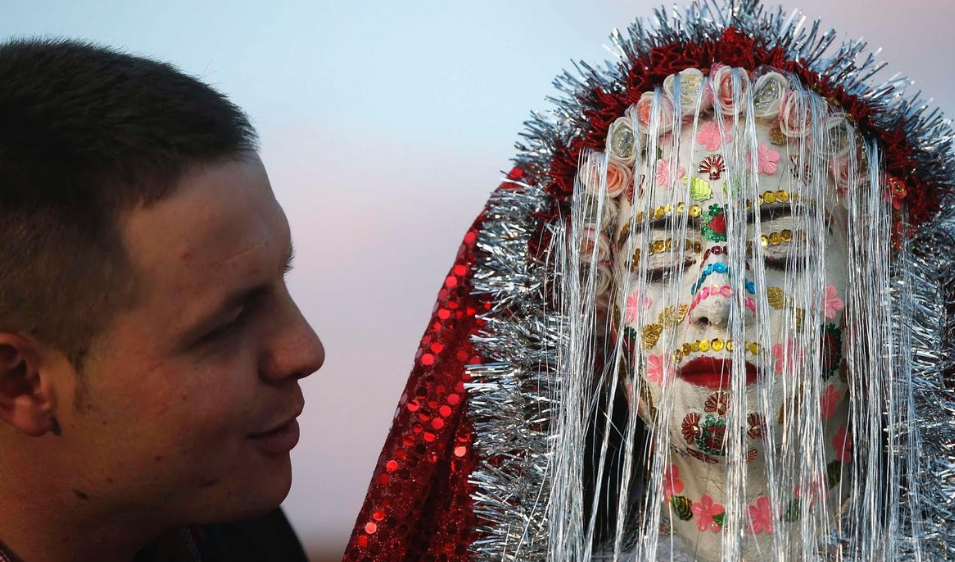 The main features of the ceremony include the painting of the bride's face, where in a private custom open only to female in-laws, her face is covered in thick, chalky white paint and decorated with colorful glitter.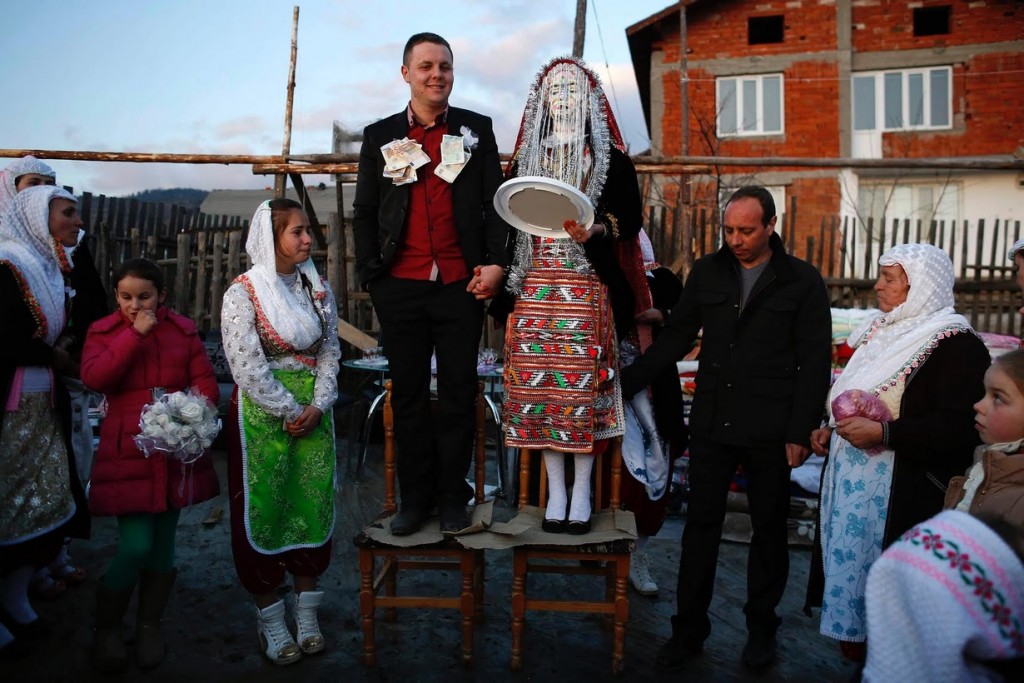 Dressed in baggy pants and bodice shimmering in all the colors of the rainbow, Fikrie Bindzheva is presented by her future husband Azim Liumankov in front of their house during their wedding ceremony.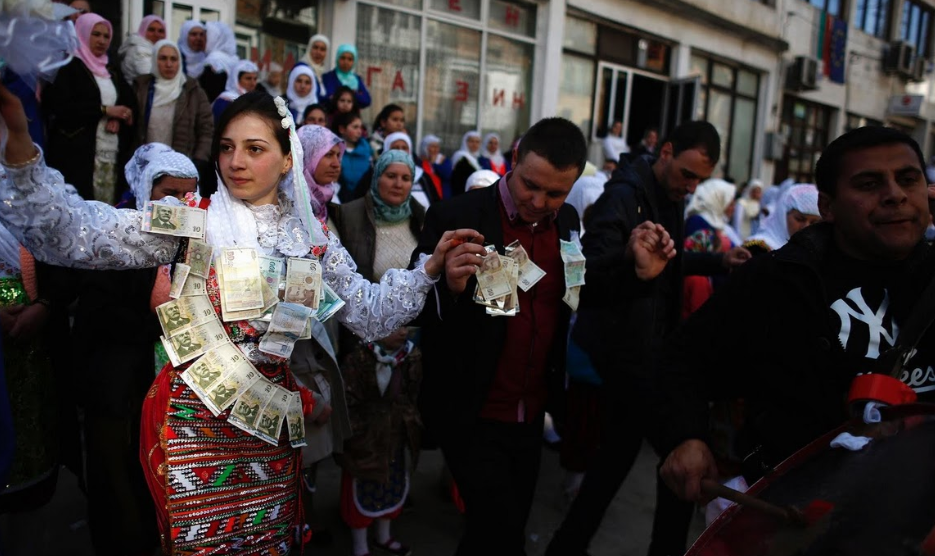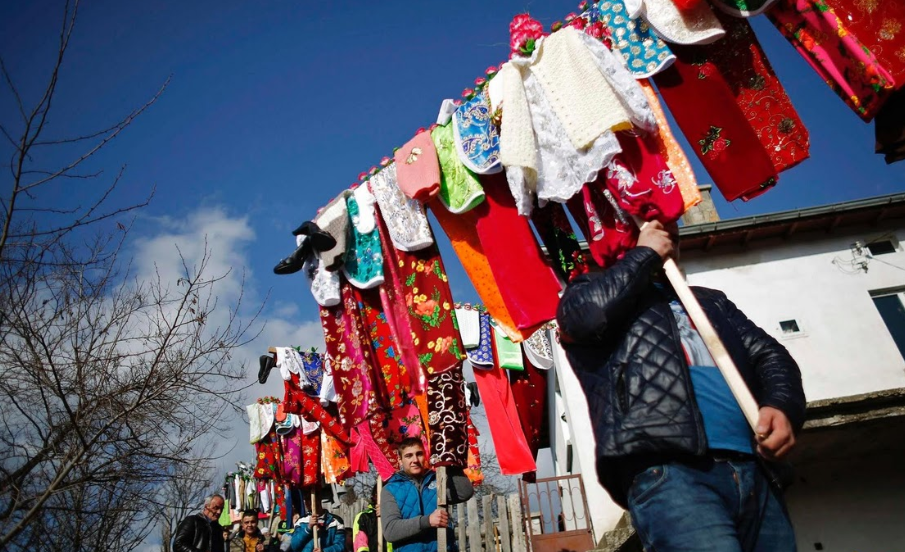 It is the tradition of bride's family that they start piling up her dowry since her birth.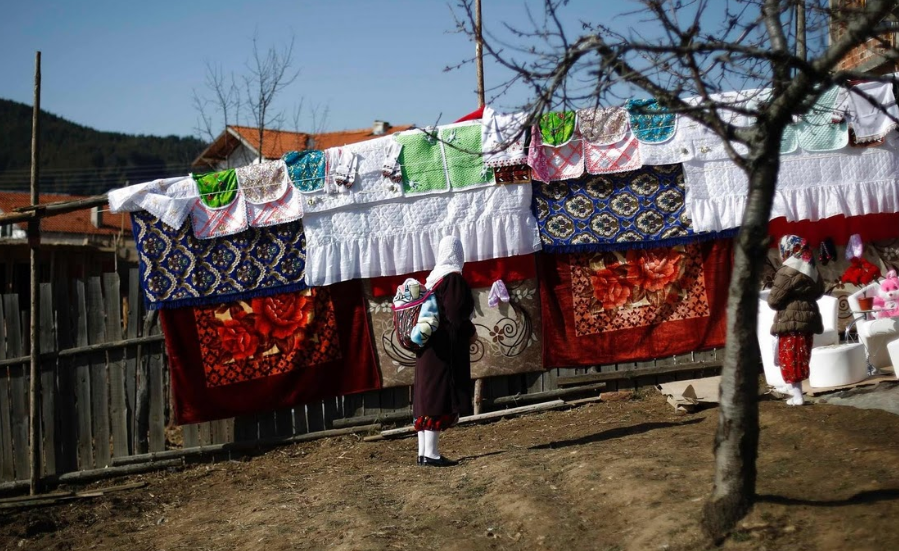 The dowry is mostly handmade knit-work, quilts, coverlets, sheets, aprons, socks, carpets and rugs.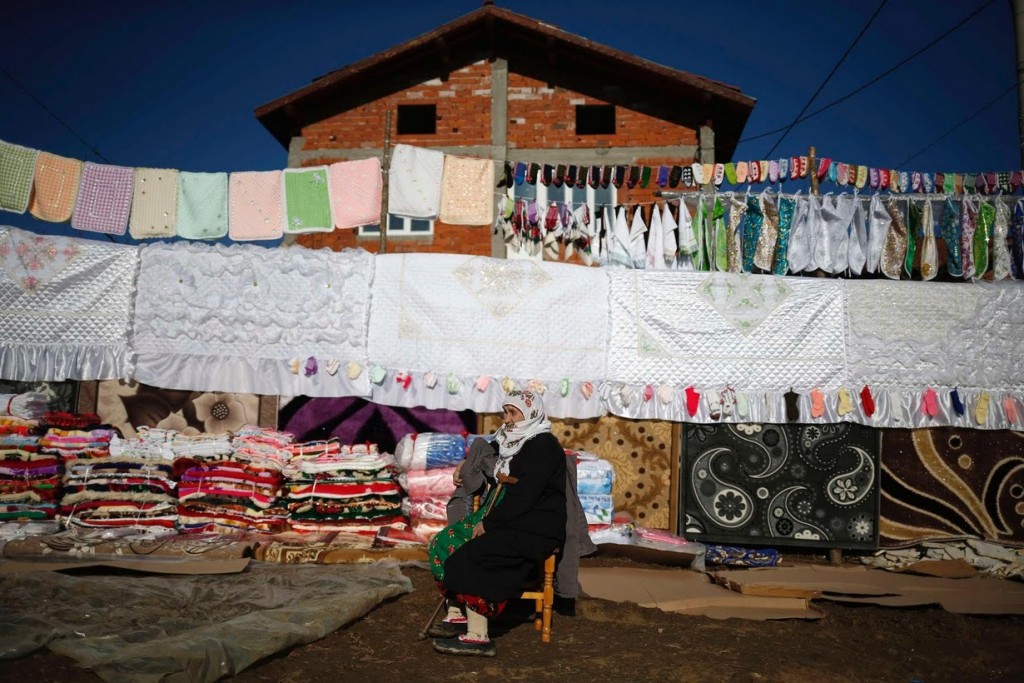 During the winter wedding's morning, they hang up all those things and invite the villagers to inspect the offerings. On the very second day, they paint the bride's face.