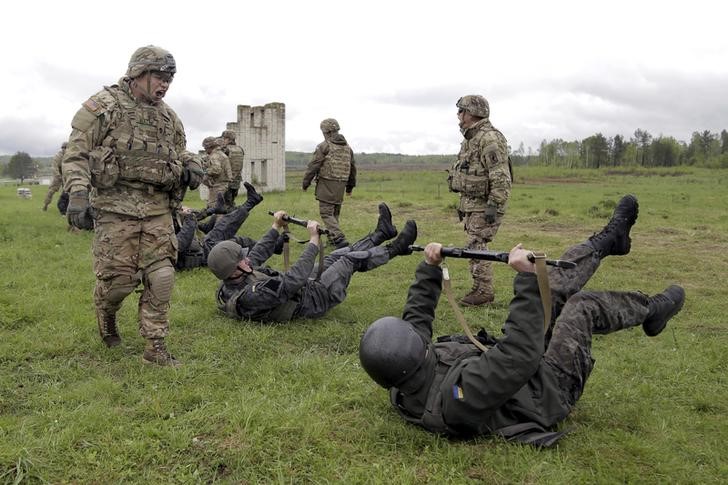 Pentagon announced that the training offered to the Ukrainian military troops would be the same as that given to the US military troops.
A spokesman reported that the training would take place in the west of America, away from the frontline in the east and did not mark a drastic change in the US strategy.
He said that training is a part of their long term protection cooperation with Ukraine and it is taking place on the invitation of the Ukrainian authorities. They have been providing similar kinds of assistance to Ukraine for many years and the current program is not unique.
The Kiev government announced that it is planning to hold three joint drills with US military troops in 2015.
On Thursday, the crises were discussed by Ukrainian President Petro Poroshenko and Russia's Vladimir Putin in a teleconference with Merkel and Hollande. It was a second such exchange in a week.
Over the past year, Washington has been providing Kiev with non-lethal military assistance to fight with the rebels backed by Russia. However, the Ukrainian prime minister expects to get additional support from the US.  The US authorities are unwilling to provide lethal weapons in hopes of preventing an escalation of the conflict.
Article Source: Dispatch Time