A dud air bomb found in the ceiling of a 16th-century church is being deactivated by the Emergency Ministry engineer combat squad in the very heart of Moscow. According to legend, the church was where Tsar Ivan the Terrible married his last wife.
The Church of St Cosmas and St Damian in Old Panekh in downtown Moscow was sealed off on Wednesday after an unexploded WWII German bomb was found in the basement of the 450-year-old building, which still operates as a working church.
Over the last 70 years, the bomb has been stored in relatively dry conditions and remains potentially explosion-prone. For obvious reasons, the bomb could not be detonated on site so most probably the bomb will be evacuated out of Russian capital at nighttime, when there's relatively little traffic on the city's perennially crowded streets.
The bomb could have got to the basement during one of the raids by the German Luftwaffe that started on July 22, 1941, but in the conditions of war this fact remained unnoticed. It must have broken through the roof and ceilings but did not explode and was buried under the rubble. If it had gone off, the church would be history now.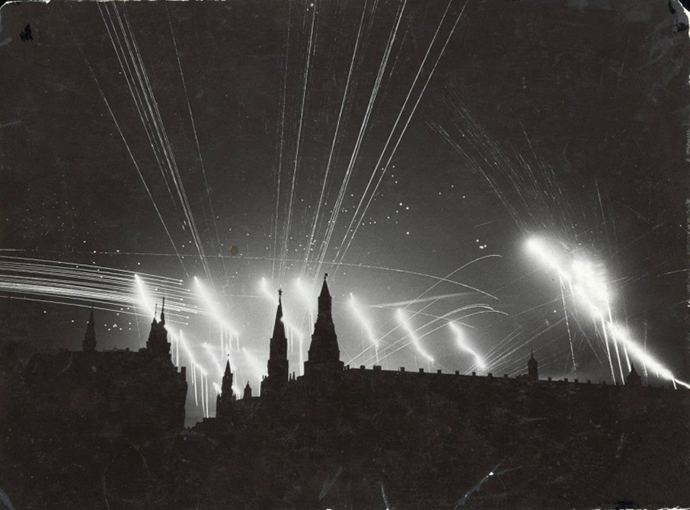 The church was first built of wood in 1462, then burned down in 1564. It was rebuilt in stone and reconstructed several times over the centuries. The church is first and foremost known as the place where Tsar Ivan IV, "The Terrible," married with his sixth wife, Vasilisa Melentyevna, who may or may not have existed, according to legend.
The building was handed back to the Russian Orthodox Church in 1995 and since then has been successfully renovated, but the construction workers never found out they were operating under a deadly threat.
According to the Stoletie historical website, during the first five month of the Great Patriotic War there were registered 90 attacks by the Luftwaffe on Moscow, when hundreds of planes dropped bombs on the capital. Reportedly 11,327 people were killed, over 2,000 were heavily wounded, and more than 400 buildings were destroyed as a result.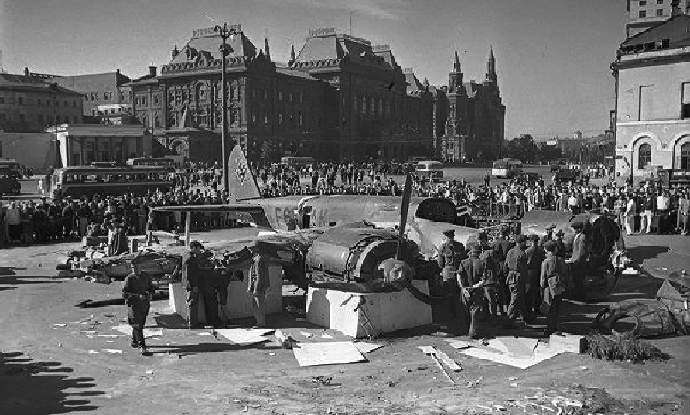 In the meantime WWII minesweeping remains an ordinary, if not scheduled routine operation for military and Emergency Ministry engineering squads that take place on a regular basis.
On Wednesday, divers from the Emergency Ministry and the Black Sea fleet were de-mining the seabed in the harbor of the city of Sevastopol, an operation they have done every year for decades ever since WWII ended.
On April 23, sappers deactivated 145 bombs and artillery shells, RIA Novosti reported. All in all, since the beginning of 2014 the total number of neutralized WWII munitions in Sevastopol has reached 1,248 mines, bombs and artillery shells.
First Published in RT, April 23nd, 2014.