They Say, 'Pakistan Mai Hai Hi kia?' (What's there in Pakistan?) I say, 'Abhi Pakistan Aap Ne Dekha Hi Kahan Hai, Janab!' (You are yet to discover its Real Beauty).
Shared are some of the most spectacular sceneries of Pakistan to shut 'the unappreciative Pakistanis' up, for good.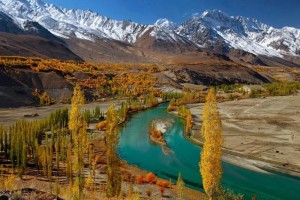 Ghizer Valley, Pakistan.
Located in the Western-most part of Gilgit Baltistan, Ghizer Valley is like indeed a little piece of heaven on earth.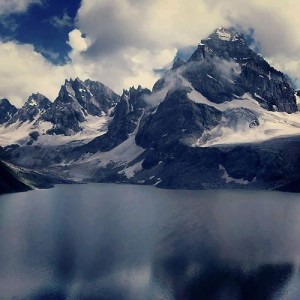 Chitta Khatta Lake, Shounter Valley, Azad Kashmir, Pakistan
This Visual delight has an altitude of approximately around 4,100 meters (13,500 ft).  The literal meaning of 'Chitta' in regional language means 'White', the color and the meaning of the word 'Katha' is 'Water Reservoir'. The lake is only accessible in the months of July and August, as it is usually snowbound during other months. The surroundings of Chitta Khatta Lake are serene and soothing.
Cholistan, Pakistan.
The beauty of Pakistan is not restricted to the Northern areas of Pakistan only. Situated thirty kilometers away from Bahawalpur, Punjab, the Cholistan desert covers an area of approximately, 26,300 sq.km. It attaches the Thar Desert, expanding over to Sindh and into India. Looking for the hub of motor sports in Pakistan? Cholistan is the place!
Deosai Plains, Gilgit, Pakistan
Deosai Plains – The land of giants is one of the highest plateaus in the world. The Deosai National Park is placed at an altitude of 4,114 meters (On Average) above the sea level. The park comprises of an area of 3,000 square kilometers. It is renowned for the rich flora and fauna of the West Tibetan Plateau, Karakoram. During spring, the valley gets blanketed by wildflowers and butterflies of wide variety, adding more to its beauty.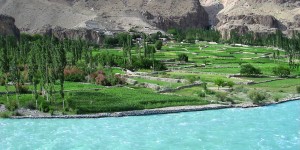 Chitral, Pakistan
How can one undermine the beauty of a country having such a spectacular sight!
The Karomber Lake of Chitral is marked as he 31st highest lake in the world, located at a height of 14,016 feet and is approximately 3.9 km long, 2 km wide and bears a depth of 171 feet.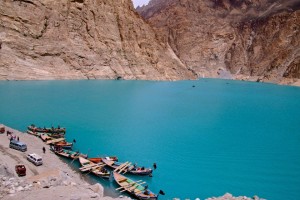 Atabad Lake, Hunza Valley, Pakistan.
Atabad Lake, also known as Gojal Lake was formed because of a massive landslide in Atabad village on the 4th of January 2010. As a result of this land sliding, 20 people lost their lives. Since then, this 'killer' beauty has become one of the most visited tourist spots.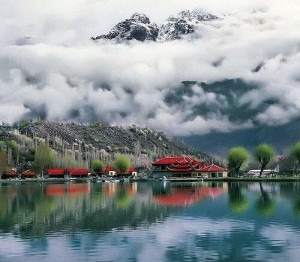 Lower Katchura Lake, Skardu, Pakistan
Just the thought of being there flees away stress, anxiety and worldly worries… Imagine actually being present there! This natural splendor is a well-liked, famous tourist destination. It also has an unconventional restaurant which is constructed on an aircraft's fuselage, which had crashed close by. Interesting, No?!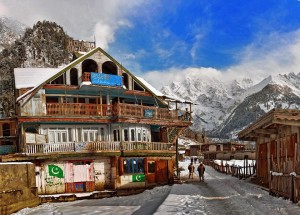 Malaltan Village, Pakistan
My oh My! The glorious mountains, wooden houses, welcoming people, unique food items make Malaltan Village a must visit!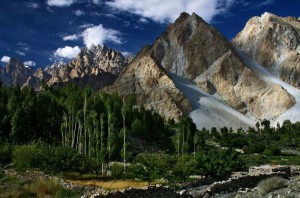 Passu, Pakistan
Passu village, the nature's masterpiece is situated on the Karakoram Highway.  Passu Cones (otherwise known as Passu Cathedral) is the most photographed peak of Pakistan.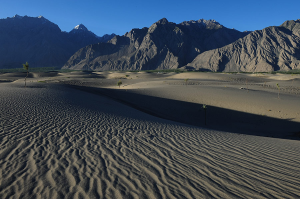 Skardu Desert, Pakistan
A desert above the clouds is no less than a miracle! It is one of the most striking tourist attractions of Pakistan. The desert consists of huge sand plains, at an altitude of approximately 10000 feet or even more. It is considered to be world's highest desert region, surprisingly surrounded by green valleys. It's a miracle! I say it again!
So, what do you think now? These pictures left you speechless, didn't they?