While the minimum age for obtaining a driving license in Pakistan is 18 years, this regulation is commonly abused in Pakistan. A recent video is an evidence of how underage driving is taken as a source of pride in our beloved country.
Over the past few decades, our society has unfortunately become more self-approving about underage driving than before. As a result, more kids are growing up learning that it is 'cool to drive young', to drive fast, and to violate the law.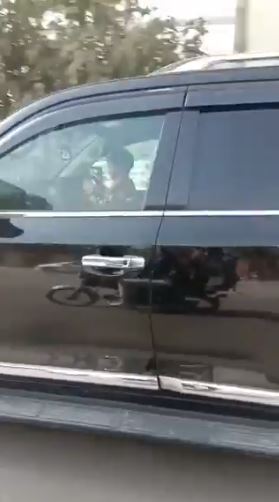 The idea that if they were to be caught by the police, a little bribe and connections in the police or military will get them off the hook in no time is tenacious. 
Unfortunately, it is nothing new for us to see young boys in literally every part of the country often riding motorcycles or driving cars recklessly. With the passage of time, Pakistanis have effortlessly normalized the concept of underage driving.
So much so, that parents tend to take pride in their minor, and underage kids getting exposed to a life-threatening venture. For instance, a video of a kid who is presumably 5 or 6 years old emerged recently. The kid can be seen driving a car on the Bosan Road of Multan.
Check it out
"A five or six-year-old boy driving such a big car on Multan Bosan Road should get a medal. His richest parents or the traffic police should be awarded a medal of courage," the user wrote on Twitter.
It goes without saying, parents play a role in encouraging their children to drive cars. Let's not even talk about the absence of a license here since the kid has not even halfway reached the age to get one.
Sometimes, it starts with a short run to fetch groceries from nearby markets. And sometimes it is just a little ride around the block for fun. But just before you know it, kids are given the responsibility of driving family around when elders are not available. This short-sightedness is a terrible mistake.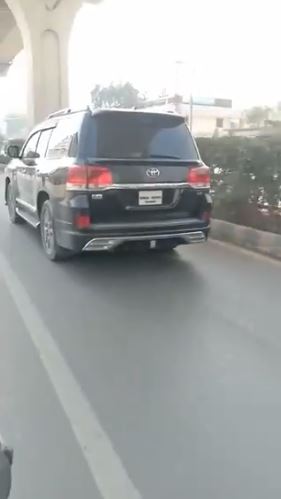 Last year, a 9-year-old boy was caught stealing a car from the Sea View area, Karachi. He would drive the vehicles until and unless the fuel runs out, and then leave the vehicle there. It also turned out that he had stolen a number of motorcycles in the past.
Prior to that, a 13-year-old driving a Nissan 350Z took a biker's life in Bahria Town Lahore. Hence, it is not only their own lives but also of others that they put at risk.
What do you think of this story? Let us know in the comments section below.