While the minimum age for obtaining a driving license in Pakistan is 18 years, this regulation is commonly abused in Pakistan. A recent video is an evidence of how underage driving is taken as a source of pride in our beloved country.
Unfortunately, over the past few years, Pakistanis have become more self-approving about underage driving than before. As a result, more kids are growing up learning that it is 'cool to drive young', to drive fast, and to violate the law.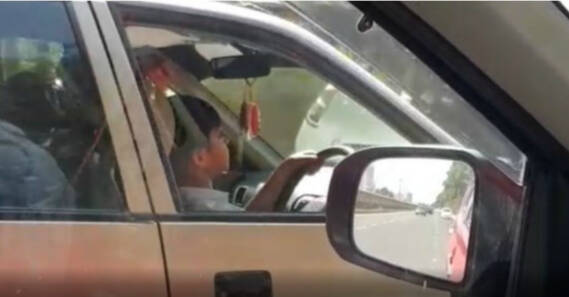 The safety net that if they were to be caught by the police, a little bribe will get them off the hook in no time is tenacious. In fact, it is nothing new for us to see young boys in literally every part of the country often riding motorcycles or driving cars recklessly and taking people's life. With the passage of time, Pakistanis have effortlessly normalized the concept of underage driving.
In yet another preposterous example of traffic rules violations in Karachi, a 12-year-old boy driving a hybrid car smashed into another vehicle. The incident took place at the city's Model Colony.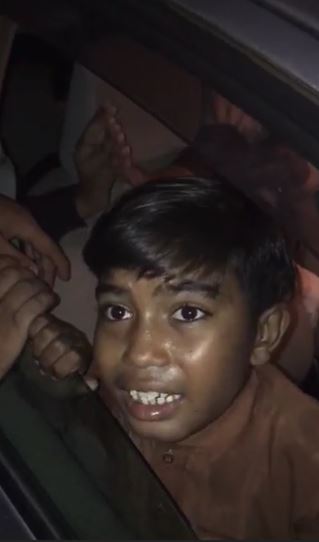 A video shows the underage boy crying and apologizing to the owner of the vehicle they hit. There are eight other underage kids seen crying in the car. The kid claims to have taken permission from his father to drive the car.
When asked to stop the car, the kid bragged to the man that his father is a policeman and that they are coming from Memon Goth. Later, the owner of the damaged vehicle informed the police, that reached the spot and caught the children.
Have a look at this
The police reportedly said the children were warned and freed later. Moreover, the parents had assured not to give the vehicle to the children again. 
It is pertinent to mention that the minimum age for obtaining a driving license in Pakistan is 18 years. However, this regulation appears to be commonly abused. More so, this recent video manifests how people take underage driving as a source of pride in our country.
This level of ignorance is totally unacceptable. The result of this illegal act from the people responsible is fatal traffic accidents. When an underage, untrained, and unlicensed kid is driving, it is not the kid in danger. However, the lives of the people on the road are also put in danger.
Interestingly, during an ongoing drive against underage drivers in Karachi last month, traffic police collected a fine of Rs11.8 million.
What do you think of this story? Let us know in the comments section below.