This world is definitely an uncertain place with a lot of different characters containing their own weak spots within. Certainly, in this era of social media, anything and everything can go viral in the blink of an eye and become a source of entertainment for many.
Especially, in this lockdown period when everyone is stuck indoors, the only thing keeping them entertained is the internet. Earlier this week, an unusual trend 'only AC car wali Momina' went viral on Twitter and people had opinions. Well, normally, we have witnessed women feeling uncomfortable upon being asked about their age but this time its the opposite.
Call me uncle and I'll make you remember your grandparents
A hilarious video from Pakistan's Punjab area is currently trending on Twitter and people can't stop laughing on it. As the government has eased lockdown from today, a social media journalist along with her crew was interviewing the bypassers. Eventually, they approached a man to know about his opinion but a single word coming out of the hist's mouth ruined everything.
مسٹر انکل کچھ زیادہ ہی سیخ پا ہو گئے ?
pic.twitter.com/ueigNtVAgR

— Amber Rahim Shamsi (@AmberRShamsi) May 9, 2020
Well, the host called the man by saying 'uncle sunain' and it turned out to be his weak spot and was enough to offend him. At first, he couldn't believe that someone called him uncle and asked "Where's uncle?". Upon knowing that he is the uncle, he completely lost his cool and it was undoubtedly a sight to see.
The hilarious conversation
Quoting as translated, "Are you in your senses? Do I look like an uncle to you? This is not the right thing to say. Listen, only these two hair have turned white on my head. It doesn't mean that I've become an uncle. You women have made it a tradition. Whoever you guys catch, he becomes an uncle to you. This mummy daddy attitude won't work here."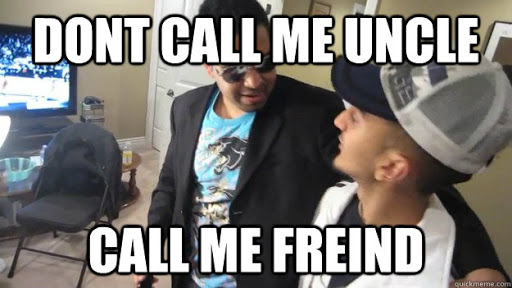 "Man stays young till the day he dies and there is no uncle here. I'm not running anywhere. At first, you (women) used to call men 'brother' and now it's a new trend to call everyone, uncle. This is not the way, alright? You can call me brother, you can call me mister and it isn't like I have bad intentions. The thing is why are you attacking my age?"
Every man is not 'uncle'
Further, he said, "You (women) have ended us while we are alive just by calling us uncle. I still have a lot of things to do in my life. Even you look the same age as me. Why should I call you an aunty? It doesn't look good. If I were clean shaved right now, you wouldn't have called me, uncle."
Poor guy. Well, it is evident by the look on the host's face that she has poked the wrong guy for an interview. Unlike other funny videos like the recent one in which Tableegi Jamaat members were being smuggled, this was different. Through this video, at least now women will know how bad men also feel when they are called 'uncle'.
What do you think of the story? Let us know in the comments section below!